As a standard for home décor, a mirror is an indispensable tool. The benefits of a mirror for your home decoration are countless, antique mirrors can give you the same benefits as clear mirrors but with added sophistication and a focal point.
Installing an antique mirror may not be an ideal choice for more functional areas of your house where you need the practicality of a fully reflective surface. Nevertheless, an antique mirror offers great benefits as it brings a sense of rare character, elegance, and history to your home.
Why is the Use of an Antique Mirror Becoming Trend in Modern Design?
The antique mirror can single-handedly change the beauty of a living space offering an unexpected vintage charm and providing a subtle age effect with the entire modern-day glamor. It is no surprise why interior decorators speak highly of it because it makes their job easier.
With a well-placed antique mirror glass, you can easily maximize the style of your room as it helps you increase the lighting of the room, create the illusion of space, hides the imperfectness of the room, and makes the beautiful part of the room obvious.
For something that offers such amount of benefits in terms of home décor, it shouldn't be a surprise why it is trending in modern design.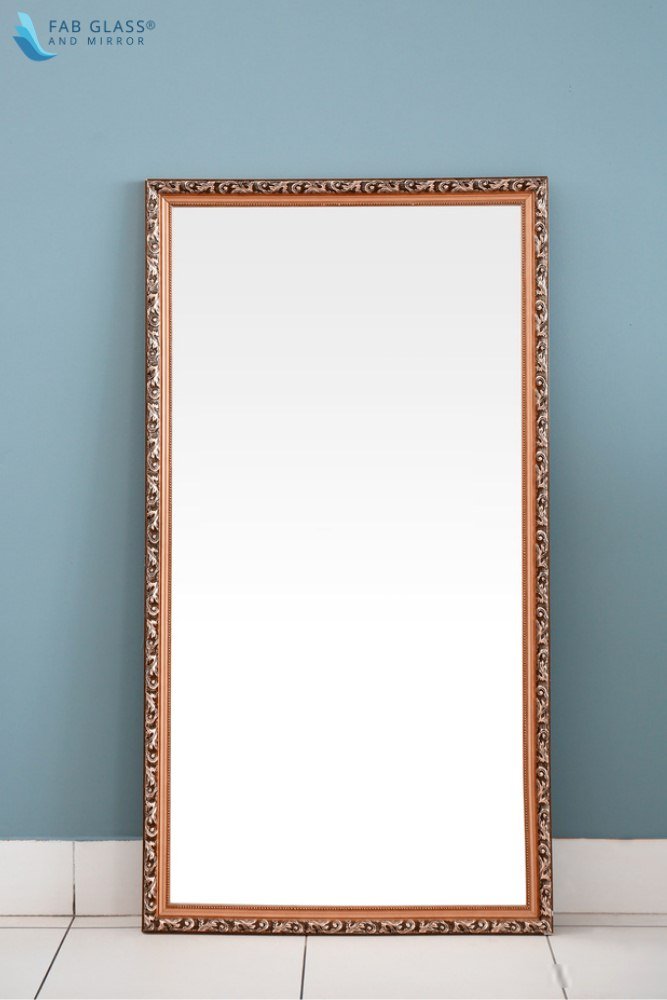 ---
Read Also:
---
Ideas to Put an Antique Mirror on the Wall
Putting an antique mirror in the right places can transform the look and feel of the whole room. It adds a touch of glamour to the room and can bring out the beauty in accessories.
Here are a few ideas to help you install your antique mirror and add extra light and flair to your living space.
For a space that looks boring and lacks visual interest, installs an antique mirror with sconce lights on both sides of the mirror to make it the point of attraction of the room.
To make your small room look and feel larger, install a tall antique mirror. You can add some vintage furnishing in front of the mirror so the reflection augments the room's style. Keep in mind, your mirror should be at least three-quarters as tall as the wall.
You can make your shelves look attractive by placing antique mirrors on them. To make the shelve look chicer, add vases of flowers on the shelve so the mirror catches the edges of the floral displays.
For your hallway, install small sets of antique mirrors either in clusters or extended down the hallway. Using antique mirrors in a hallway that lacks other decoration will not only make your hallway look wider it also carries your style evenly through your home.
To illuminate a dark room, position an antique mirror across from a window. Ensure you offset the mirror slightly from the window so the light doesn't hit the mirror directly. Alternatively, place your antique mirror just by the corner of the darkroom to reflect light into other parts of the room.
Another amazing way to utilize the beauty of an antique mirror is by installing it at oblique angles to any of your most priced décor accessories. The mirror will help spread the style of your accessory through the room without making the space look over decorated.
Things to Consider When Putting an Antique Mirror on the Wall
Don't Hang it Too High
Hanging your antique mirror too high will make your space feel more disconnected and am sure you don't want people craning their necks just to look into the mirror. Bringing the mirror lower makes the space more intimate.
My advice? Hang your antique mirror above the eye level with the center of the frame about 50 inches from the floor.
Protect Your Investment
Hanging an antique mirror can be a daunting task sometimes, but keeping them clean and usable shouldn't be. Antique mirrors are really low maintenance which means they can be maintained by regular cleaning or dusting.
If you'd purchased a large or expensive piece you should consider calling a professional to help you hang it. Don't hang your antique mirror in a high-traffic area like where your kids and their friends play to avoid it being knocked down.
Positioning is Key
An antique mirror will help make your space feel larger because it reflects light back into space. You can position your mirror opposite a window or close to a light source. Another positioning technique is to hang your mirror opposite something beautiful, something you'd like to see reflected back.
Bigger is Better
To maximize the impact of your antique mirror and create a focal point in your room, use larger mirrors. With large antique mirrors, you can open up small bathroom space and make it look more dramatic because you just changed the focal point of the bathroom.
Final thoughts
I am sure you need no more convincing about the benefits of an antique mirror for your home. So, would you like to get an antique mirror for your living or office space? Fab Glass and Mirror is the place to go.
We offer great varieties of antique mirrors to suit any space and even your pocket. Reach out to use now and get yourself a piece and change the story of your home.