Hiring the best masonry contractors is no walk-in in the park. The market is already flooded with hundreds of contractors; it's hard to get your hands on the one that can get the job done right while having fair contact.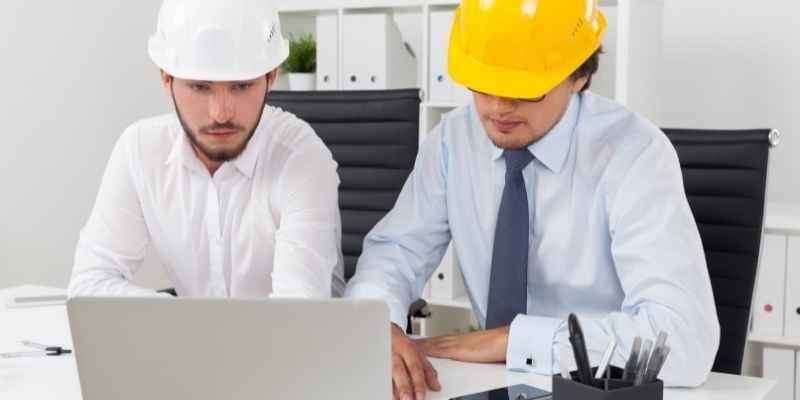 You might want to go out and hire someone who only works with brick, or maybe someone who specializes in landscaping or stonework.
However, before you begin your search for help, here are some tips you should follow when hiring a masonry contractor:
Get Multiple Estimates
If you're looking for quality results then price should not be your primary concern. Getting just one estimate isn't enough either.
Have at least five companies come into your yard to give an estimation so that they can compete against each other.
This will give you a better sense of what the average price is in your area for the project you have in mind.
Check Contractor's References
Don't just take their word for it that they're good at what they do. Ask for references from past customers and look them up online.
There are plenty of review websites where you can read feedback on contractors. Checking these things ahead of time could potentially save you lots of headaches and money further down the road.
Make Sure Contractor is Insured
This one is a no-brainer, but it's still worth mentioning. Masonry work can be dangerous if not done properly, so you'll want to make sure your contractor is insured and licensed for this work.
In addition to the safety factor, you also don't want any legal trouble down the road if a mistake is made.
Search for Company Using Special Keywords
In order to narrow your search, start by adding words related to what kind of masonry work you need to be done.
For example, if it's a retaining wall you're after rather than just general masonry work then add "retaining walls" as a keyword in your search on Google or Bing.
This way you'll get more accurate results from companies that have experience with that sort of thing.
---
Read Also:
---
Ask for Quotes
If there are certain materials like brick or stone that aren't included in an estimate and you know those will be needed as well, then ask the contractor to let you know the cost of those items separately.
The material factor can add a lot to the overall price of the job so it's wise to get a quote for these before anything else.
See How Long They've Been in Business
Some contractors have been working in the area for decades like https://atlanticbrickandstone.com/ while others are just starting out.
Unless you're looking for a specific skill set that only very experienced contractors have, then you should go with someone who has a couple of years' experience rather than just one year under their belt.
This way you won't run into any expensive problems due to inexperience or lack of knowledge on newer companies' parts.
Get All Details in writing
Always get a contract in writing and make sure you understand everything that's in it.
If there are any changes or additions you want to make, get those written in as well so there's no confusion down the road.
Having everything clearly spelled out ahead of time will help avoid any conflicts or misunderstandings.
Ask About Warranty
Most contractors offer a warranty on their work, but not all of them do. Make sure you ask about this before they start working so you're not left high and dry if something goes wrong later on.
Pay Attention to the Crew Size
Masonry work can be slow-going if it's done by just one person. If your project is going to take more than a day or two, then you should make sure you hire a company with a large enough crew for the task.
If there's not going too much to do, then this probably won't be as important as it would be if the job is bigger.
Get Everything in Writing Before Work Begins
This list boils down to one main point: don't ever start having any masonry work done until you have everything documented and put into writing first.
This way there can be no confusion or misunderstandings later on – just pure peace of mind.
Bonus Tip for Finding Local Masonry Contractors
Another way to find a local masonry contractor in your area is you just need to search in local business listening on Google or Bing.
Another way to find a local masonry contractor in your area is you just need to search in local business listening on Google or Bing.
Many businesses will have local listening for example like this https://maps.google.com/maps?cid=9621592983188701512 contractor. In this way, you can check their previous work as well as customer reviews.