The time has come for you to update your home with new and improved renovations. You have started to research and collect ideas and brainstorm for your dream updates.
As you prepare to start, you notice a pattern on your inspiration board. Many of your inspiration pictures include wooden accents and updates in different rooms of your dream home.
This means you have great taste as wood is one of the most used and desired materials during home renovations. Renovations using wood are continuing to become more and more popular with interior designers, builders, and architects, especially the addition of reclaimed wood.
Reclaimed wood is being added to options available when choosing materials because it has become such a popular item. Wooden closets reclaimed wooden floors, or sliding barn doors and wooden ceiling beams are some of the most popular and requested items on the market right now.
Using wood to enhance your home during renovations is ideal for many reasons, the most significant being the aesthetically pleasing result and the fact that wood is timeless and will never go out of style.
Tip #1: Customized Wood Closets
Closets are often one of the first items on a renovation list for homeowners due to custom storage solutions. After all, no one likes clutter around their home, and updating a closet means you are making more usable space in a room.
Using wood as the material for a closet renovation means adding both beauty and function to the storage potential of your home.
Wood should be your first choice of materials when designing a closet. Not only does wood allow you to customize the size and shape of shelves and drawers, but it is also one of the more durable materials.
And the beauty of using wood is that you can leave it as is simply because the texture and color are soothing tones. But if you are looking for a pop of color or want an all-white closet, wood can be painted very easily.
Tip #2- Use Reclaimed Wood for Multiple Locations in Your Home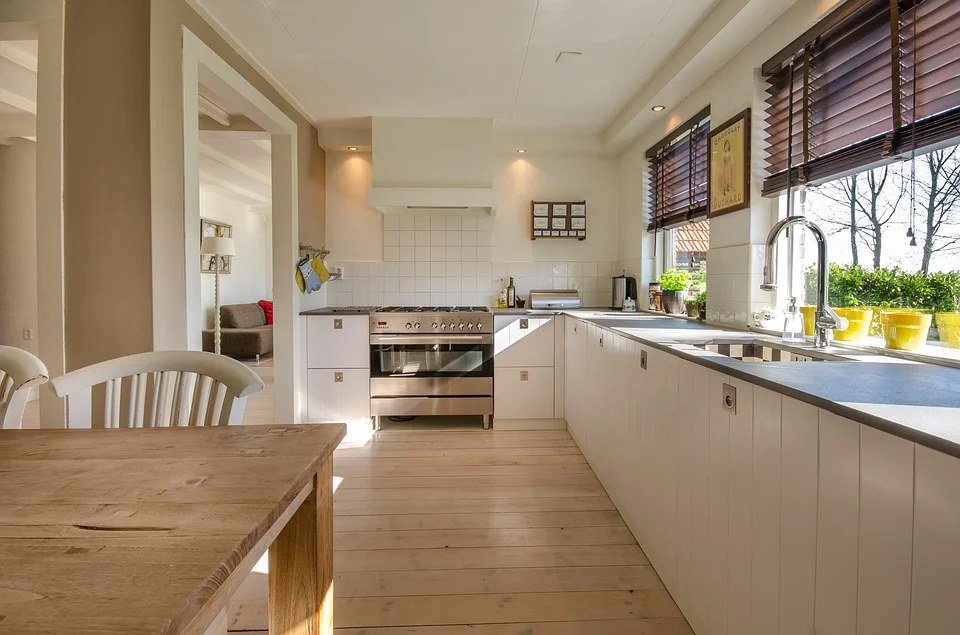 Using reclaimed wood during your renovations will add a sense of rustic style mixed in with sustainability and elegance. Reclaimed wood is using wood that has already served a previous purpose such as barn wood or hardwood floors in an older historic home and using it for a new purpose.
Reclaimed wood has numerous benefits. This type of wood tends to be much stronger as it is usually from older types of trees instead of new, quickly grown lumber trees. Reclaimed wood also adds unique textures and colors to your home.
Experts suggest using reclaimed wood for floors or beams as the eyes are naturally drawn to those locations and will experience the beauty the reclaimed wood provides. Adding hardwood floors to your home with reclaimed wood will give it a rustic yet elegant look.
And one of the absolute best parts of using reclaimed wood is that you will be using a sustainable material which means that you will be helping to cut down on deforestation. So not only will your home look beautiful, but you will also be helping to make the planet a better place in the process.
Tip #3- Using Wood for Kitchen Counters
Wooden countertops have been a staple in kitchens for centuries for good reason. Butcher block countertops are some of the most popular countertop choices for customers. The grain of the wood is stunning against the backdrop of a custom backsplash or light or dark cabinet color.
Using wood for countertops adds a classic and cozy look to your kitchen. Although wooden countertops do require some upkeep, it is worth it for the texture and warmth they provide to your home.  You can choose from a variety of woods for the texture and color that works best for your kitchen.
Tip #4- Add Wood Around the Home for Detail
If you are updating an older home, there are numerous ways during the renovation to keep the charm of the home while also adding modern amenities. You can add beams to a ceiling or update your dining room table with reclaimed wood, You can also add sliding wooden barn doors to a room.
Adding a wooden component to any room provides a beautiful and natural update while also helping to preserve the natural look of your home.
As you renovate your home, you want to make it both more visually appealing and functional. Adding wooden beams to walls and ceilings provides both an aesthetic update while also helping to support the structure and foundation of your home.
Tip #5- Using Wood to Add Storage During Your Renovation
When it finally comes time to renovate your home, adding storage should be high on the priority list. And what better way to add storage than to use wood for both function, decor, and texture. Wooden built-in shelves are a beautiful and efficient way to add storage for books, frames, and decor.
Custom wooden cabinetry and shelves will be built just for your space and style.
Working with the designer and builder to use wood to add additional storage around the home will add a sense of luxury to the renovation, knowing the final product will look and feel like something out of a magazine thanks to using high-quality wood as your material of choice.
Adding Charm and Elegance to Your Home with Wood
Designers and architects use wood as one of their first-choice materials to add rustic and durable elegance to any home. Using reclaimed wood is beneficial during a renovation for so many reasons including beauty and sustainability.
You truly cannot go wrong using any wood from beech to maple or pine and everything in between.
Adding wooden beams or flooring to your home will be a decision you will appreciate for the duration of owning your home as they will never go out of style. Work with your contractor to find the wood choice that you like the most and you will enjoy the home updates with wood for years to come.