You have decided to move to Loudoun County and are excited to make a big move. But is that this easy? You have to declutter, pack, lift heavy items, find a suitable home, and whatnot.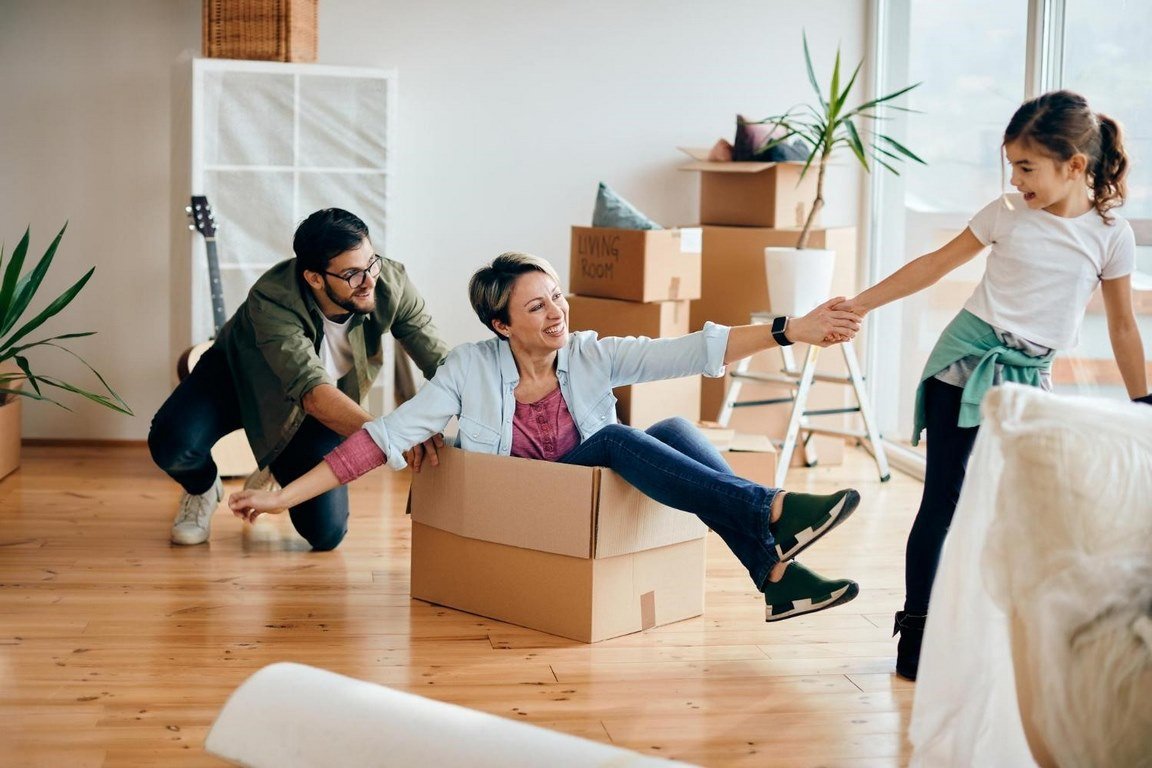 Moving is a bittersweet process. If you don't want to end up stressing yourself with the moving pressure, you have to just go with a little research and planning.
Here we have come up with the top 7 house moving tips that can make your move to Loudoun as seamless as possible. Let's get started.
Make a List of Everything
The first in the list of tips for moving house is making a list. You have to plan a lot before moving to a new place. You can't remember everything.
To steer clear of moving stress, make a list of the things you have to do. Everyone knows the day of moving. Thus, it is advisable to start planning earlier. You can consider a moving home checklist to keep a tab on everything.
For instance, if you are moving to a big home in Loudoun, you will need our gadgets and furniture items to store your essentials. You can't buy everything new at the new place.
Similarly, if you are planning to shift to an apartment with the facilities like a swimming pool, and gym, to name a few, you don't need to pack everything for the move.
---
Read Also:
---
Decluttering is Important
Before starting packing, you should get rid of unwanted items to save space and money. Donate, recycle or throw the items you no longer need. It can't be truer to say that the less stuff you have, the smaller van you will require for moving purposes. Moreover, it will take less time to move less stuff.
Find out the things in your home that are easiest to let go of. For example, you might have huge encyclopedias in your home with which your memories are associated. But all these are now only collecting dust on the bookshelf.
Moving is the time to donate them to someone and let someone else enjoy reading them. After easier items, get rid of the heavier items. You can find out the shops where you can sell such things.
No Spend Challenge
Refrain from buying new stuff till the time of moving. No spend challenge refers to using the items that you already have at your home including food items. This is especially true for the food items like oils, sauce, butter, etc.
Use the cleaning supplies and personal care items that you already have. It is a great idea to save some money for emergencies during and after the move. It will not only help make the move easy but will also save you from unexpected expenses.
Even if there is not going to be any emergency, you can always have some money with you to decorate your new home in Loudoun to make it look beautiful. So, you can speed up your process of browsing through homes for sale Loudoun County VA to get a home of your needs.
Update your Address
You should update your address before moving to your new home in Loudoun. You can schedule your address changes with the banks, utility companies, and cable companies in advance to make everything seamless when you move to Loudoun County.
You don't want to get into any difficulty after moving to your new home with regard to the address, right? So, get everything done in advance.
Essential Services and Utilities
You will have to cancel the utility services before you move. First, make a list of the utility services that your family use. Some of them are electricity, water, and the internet.
Get in contact with all of them and let them know your day of the move. This way, you will be saved from the hustle and bustle of managing expenses at the last moment.
Color-Coded Labels for Packing
When you pack the items, make sure to differentiate everything so you don't need to open up everything within the first day.
For instance, You can put a blue label on the box in which you have packed office supplies, orange for the kitchen items, and so on.
It will help simplify the packing to a large extent. This packing tip is no wonder one of the biggest stress-free moving tips of the century.
Go Slowly
Moving day is one of the most important days of your life. You want to get everything right and don't want to exhaust yourself. Form realistic expectations. You can't unpack everything by the first night of moving, right?
So, keep your expectations real, have a survival kit in hand, and have some snacks like tea, coffee, and dry fruits to keep your energy levels high. Make proper time for lunch and dinner to not wear yourself out.
To Make a Long Story Short
Believe it or not, following the above-mentioned tips will make your move to Loudoun easy and stress-free. So, it is time to find the best home and make your move effortless.