Whether it's relaxing in front of the television with a cold beer, playing with the children, or cuddling with a good book at night, your home is your very own safe haven.
It doesn't necessarily have to be the grandest and most luxurious space there is. Your home is what you make of it.
This is where you can be relaxed, where the stress of the day is completely lifted from you. Anyone can have this if they just put their mind to it.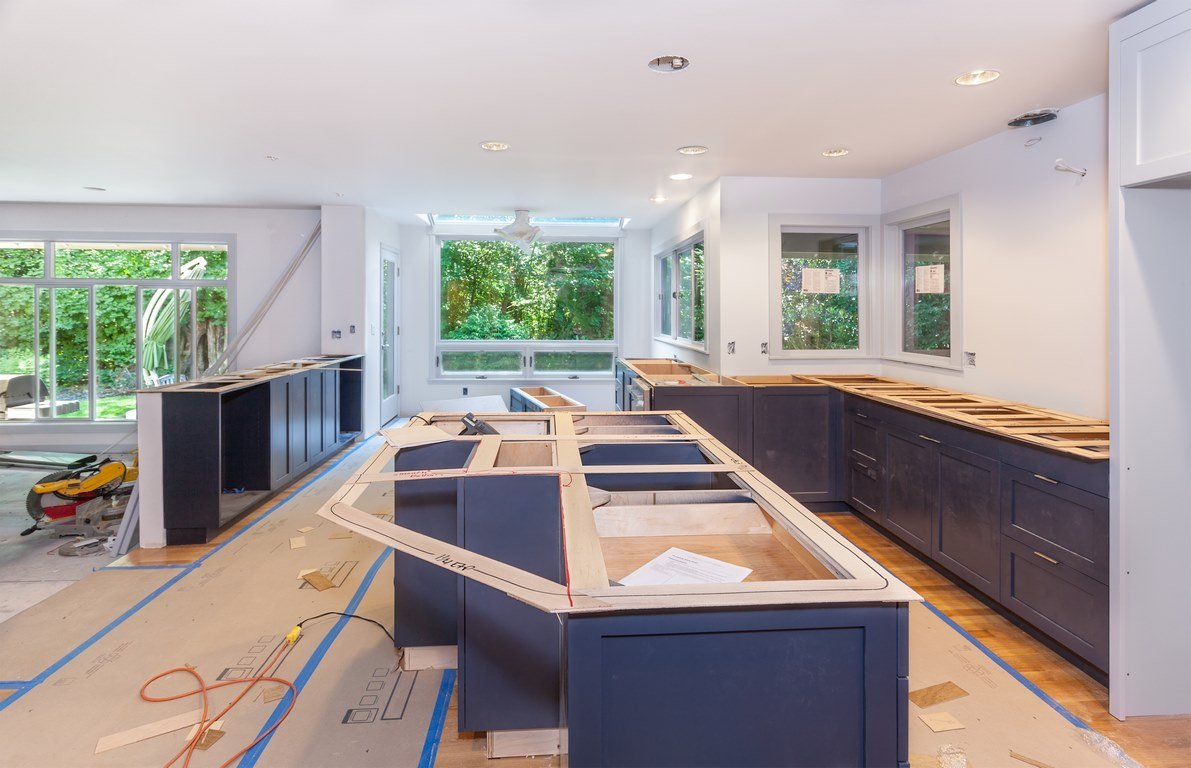 Especially with the physical constraints of last year, where staying at home became the new norm, perhaps you've found the need to reinvent your home.
The relationship you may have had with your home has changed so greatly, as you may not have even spent this much time in your house in so long.
Moving forward to 2021, there's a whole year ahead to make your home feel new again.
If you are looking to sell your home in the future, you have two options you can sell 'as-is' through places such as CashQuickBuyers, or you can renovate or make the small changes that can create maximum impact in making your home look and feel better.
There are many top home renovation ideas available for anyone who wants to upgrade their space this year, starting with the following:
1. Re-Paint Your Home
If you like a DIY home renovation; paint is your ultimate buddy. It's one of the fastest, easiest, and most affordable home renovation options you can do for your home. But its impacts are tremendous.
A fresh coat of paint can make your home feel totally brand new. It can also liven things up. For instance, if your home was previously laden with dark colors, then perhaps now you'd like to make your home airier and brighter through light colors.
If you've had pale colors all throughout, then you may want to experiment with cozier, darker tones.
Here's how you can choose paint colors for your home:
Lay your paint chips on the table, so you can compare all the options more accurately.
Choose according to the mood you'd like to create in each space of your home.
Choose paint that'll work in each room, and at different times of the day.
2. Re-Do Your Kitchen
If your budget can only enable you to afford one room to re-do, it should be your kitchen. If there's anything that the previous year may have done to your home, it's that more meals are now had at home.
This means that your kitchen could've gone through the most wear-and-tear now than it ever has in the past. It makes sense, therefore, that you want to keep your kitchen as efficient as possible.
Some of the top home renovation ideas for the kitchen include installing a new oven or range or buying a new kitchen sink.
Go through your cabinets and see if there's any need to improve your current storage situation. You might want to add extras such as a walk-in pantry or island bench.
---
Read Also:
---
3. Create A Home Office
Last year, professionals had to start working from home and parents had to homeschool their kids. If in the past, there seemed to be no need for a home office, last year has proven that having one does come in handy.
So, for 2021, another popular home renovation idea is to create a dedicated home office. This could be in a spare room you may have in your home, or even in a corner nook where working and studying can be undisturbed.
Even as companies and schools are slowly reopening, you never know when you'll be asked again to suddenly to go back to working from home. Having this office-ready would good for that switch.
4. Take Care Of Your Garden
One of the top home renovation ideas that can also add value to your home is by making improvements to your property's landscape.
You can do this by planting trees and bushes, repairing decks and porches, and by improving drainage and water systems.
The key is for you to make this outdoor space more beautiful and also more functional. As more time is now spent at home, you'll want to make use of your garden where the whole family can gather, play around, and have a breather.
As you improve your garden's landscape, you may also want to invest in outdoor furniture, if you don't have some already.
A swimming pool is also nice to have. Think of it like you're creating an extension of your living space from the inside of your home, to the outside.
5. Replace Your Windows
One thing you can do to improve your home is to have floor-to-ceiling windows. This can help make your home look and feel airier.
Plus, on good days, you can let more natural light and air in. This can help create a very healthy working and living environment, especially now that we're all spending more time at home.
Most importantly, replacing your windows with bigger ones is one of the home renovation ideas that'll give you good returns in the future.
Because more natural light and air can come in during the day, your electricity bill could be reduced. Lesser lights and air conditioning will be needed.
6. Create A Bathroom Sanctuary
Especially if you've got kids now, the bathroom is often a space where you'll run to for a minute of peace and quiet. Why not make changes to your bathroom to make it more of a sanctuary and a place for relaxation
For instance, if your tiles look too old and grimy, then perhaps it's time to replace them. If you've got the space to install a bathtub, then go ahead and invest in one.
You deserve that warm bath at the end of a long week. Also consider the added value, if you are looking to sell. A lot of young families looking for bathrooms that have a tub.
Final Word
There's no need for you to move out to be happier in a home. If you're strategic enough, there are so many ways for you to make your current living space work.
Regardless of how much budget you're working with for a renovation, there are options out there for you.
Whether you are looking to sell or looking to feel happier in your home 2021, the key is to select an improvement that you know your home is in dire need of. Happy renovating.