The average lifespan of a roof is around 20 years, so if your roof is old, leaking, or sagging, it is time to invest in a new roof. Installing a new roof is expensive and time-consuming.
If you want to avoid needing another roof replacement in the future, you should try to install the most durable type of roof possible. This can save you from future repairs and replacements.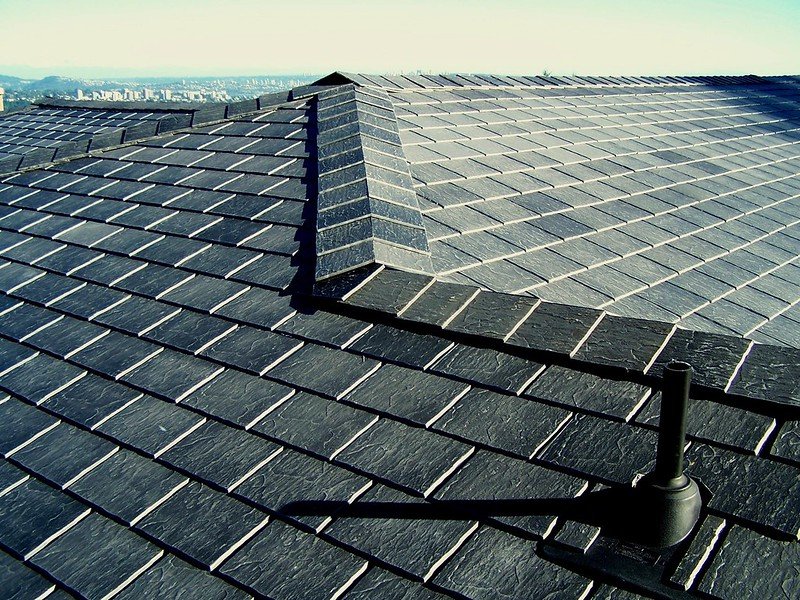 What are some of the most durable roofing materials? Keep reading to learn which types of roof materials are best for your home.
1. Metal Roofing
If you are considering getting a new roof, metal roofing is one of the most durable options. On average, you can expect a new metal roof to last anywhere from 30 to 50 years, meaning you won't have to replace it anytime soon.
Metal roofing materials are strong, and they come in different colors. Regardless of the style of your home, you can find a metal roof to match. While metal roofing is more expensive than asphalt shingles, it is still affordable.
2. Flat Roofing
When it comes to durable roofing, another great option is flat roofing. Many businesses and commercial buildings choose flat roofing because of its long lifespan and minimum repairs.
The most common flat roof materials are rubber and polymer, which do a great job at protecting your house from severe weather and falling objects. Flat roofs are a stylish choice because you can add furniture or a garden to your roof.
---
Read Also:
---
3. Slate Roofing
Another one of the best durable roofing options is slate roofing. While slate roofing is expensive, it can last more than 75 years. If you don't want to replace the room again in your lifetime, slate roofing is a good option.
In addition to having a long lifespan, slate roofing is stylish. It will improve the outside appearance of your home and increase your house value.
4. Clay Tiles
Like slate roofing, clay roofing can last more than 75 years. While both options have long lifespans, are expensive, and can be heavy, there are some differences between the two.
One of the biggest differences is the style. While slate roofing is grey, clay roofing has an orange-brown color. The best type for you will depend on your style preferences.
5. Asphalt Shingles
Asphalt shingles don't last as long as some other roofing materials, but they are still durable. With asphalt shingles, you won't have to worry about damage from severe weather.
An asphalt shingle roof can protect your home from rain, wind, and snow. Asphalt shingle roofs are more affordable than many other roofing types, and the installation process is simple.
Which Roofing Materials Are Right for You?
Installing a new roof on your house is a great way to protect your house from weather and pests. If you are looking for the most durable roofing materials, keep these roofing options in mind.
Was this article on choosing the best roofing materials helpful? If so, check out the remodeling category for more roofing advice.