Whether you have a farmhouse that needs a little TLC or a cottage you'd love to remodel, deciding on entry enhancements can be tricky.
It is not important to change the entire style of the front entry, but the right entry enhancements can improve your home's curb appeal.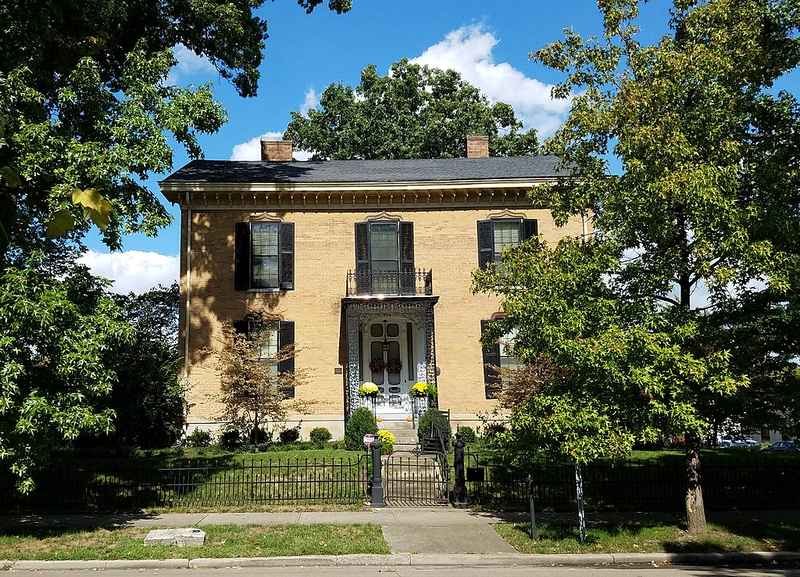 Top Ways to Enhance Your Front Entry
The front entry forms guests' first impression of your home and the first impression matters, so make it count. Here is what you can do to enhance your front entry.
---
Read Also:
---
Improve Your Walkway
There are a lot of ways to customize the walkway. You can create a stylish walkway by
using hardscape in the bedding area.
defining the edges with red lava rocks.
Using pea gravel to create a pretty strolling space near the flower bed.
refreshing your concrete with a fresh stain.
creating an instant garden pathway with pallets.
Tip – Try to keep your walkway clean regularly.
Foolproof Front Door Colors
Liven up your front doors with colors. Base your color choice on your personal style or borrow inspiration from lovely row houses in London. Whatever color you choose will assert your individuality and will ensure that your home stands out from the pack.
Tip –  Improve the look of your door by upgrading the door handles.
Repaint Your Trim
Increase your home's value by repainting the trim around the front door. Choose a color that contrasts with the bright color of the door. Changing the color of the trim will make your entry look more attractive. Scrape and sand the trim first if the current paint is chipped. Consider repainting porch railings and other features of your home with the trim.
Keep It Clear
For an unobstructed view, the path of your front door should be wide enough so that people can walk shoulder-to-shoulder. Go get the loopers out and get rid of encroaching shrubs or overgrowth. Keep it simple.
Let the light into your home by opening up the front entry with full-length windows on both sides of the door. The windows make the entry seem larger and enhance the overall visual of the property.
Add Personality
Improve the overall look of your entryway by adding a paving stone patio. Installing a  paving stone porch is a great way to make your entry more inviting. Paving stones work well with homes ranging from colonial to modern-style architecture.
To enhance your home's curb appeal, hang charming window boxes with a seamless look. The beautiful window boxes will act as an architectural feature.
Create a Landing Spot
Make your front yard more functional by creating an outdoor living area. Give it a sense of warmth by placing weather-resistance furniture or chairs near the entry. The small seating area can be a perfect spot where you can enjoy your morning coffee. A bistro set is something as simple to create an inviting seating area and is a perfect choice for any porch size.
Light the Way
Bring definition to a flat front with the right light fixture. A well-lit landscape is a must for both safety and convenience. Double up on your porch lights with a pair of lantern wall light, one on each side of the door. Try traditional gas lanterns on a farmhouse or other traditional-style home. Use motion-sensing lights near the entry gate or low-voltage ones to light the pathway.
Upgrade Landscaping
Add a dose of eye-catching color by placing an arbor over the gate, planted with climbing roses. Place containers of flowers near the front entrance to create an utterly charming vibe. Illuminate your landscape with outdoor lighting. For a magical effect at night, go subtle with nestle landscape lighting around the arbor.