Sinks are essential not just in every home but also in commercial establishments. Whether it's a restaurant, hospital, school, or another commercial facility, it's undeniable that a sink is one of the busiest fixtures.
And no matter how much you take care of it, the massive amount of work that it handles daily will cause clogging and other problems down the line.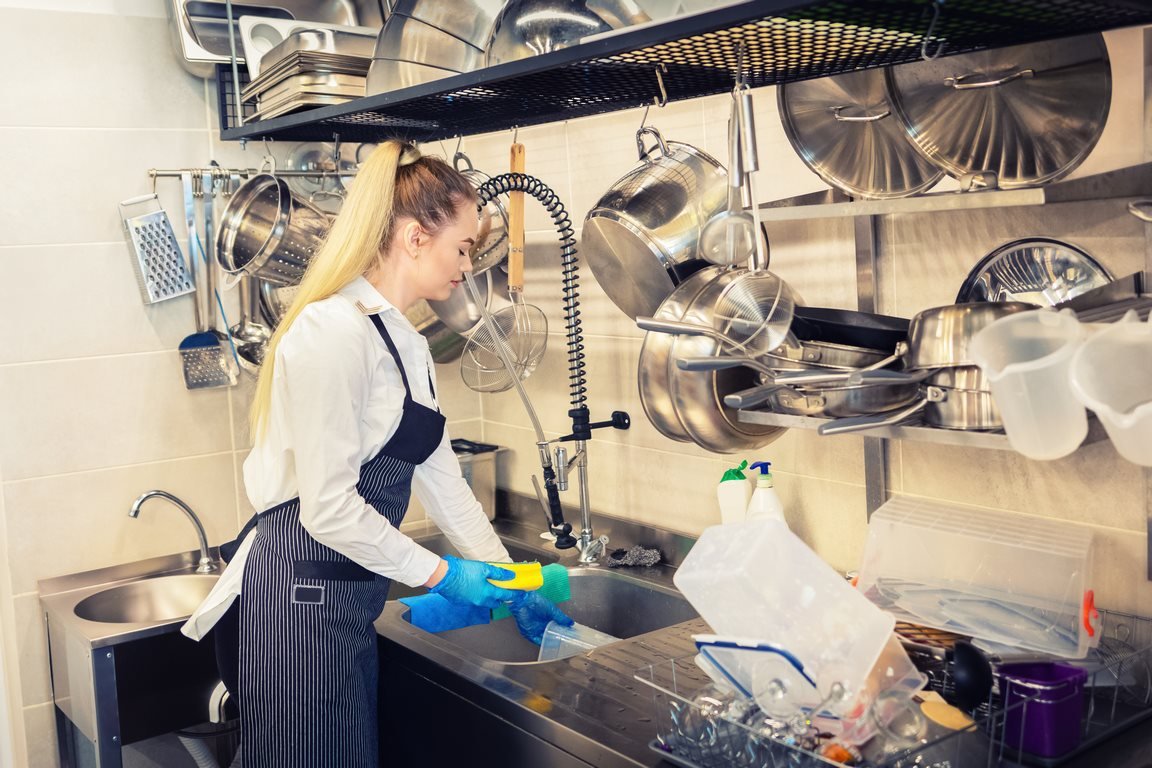 There are two significant ways to unclog a sink; either you do-it-yourself (DIY) or call professionals to fix the problem. Note that not all DIY techniques discussed in this article may be able to address your commercial space's problem, so it's always best to hire a specialist to help you out.
If you have a clogged sink and don't know how to deal with it, try doing some of the steps discussed below while waiting for your plumbers and drainage experts to arrive.
Do-It-Yourself (DIY) Options
A contractor must check the areas in your plumbing networks to ensure you don't have significant problems underneath. But they can take time to arrive, so you're left with a faulty sink and several complaining clients.
Or sometimes, you may want to hold off a plumbing service to save some costs and optimize your profit. In these instances, these do-it-yourself tips can help you fix your drainage system temporarily.
The general rule in unclogging your sink is to start with a declogging solution using organic products. Doing so will save you from possibly destroying your pipes.
1. Mix Baking Soda and Vinegar
  When baking soda is mixed with vinegar, the bubbling action can be strong enough to eliminate clogs in your kitchen sink. Simply do the following steps:
Pour hot water into the sink drain.
Add 1/2 cup of baking soda followed by one cup of water and vinegar. Let it sit an hour.
Rinse and drain away using hot tap water.
2. Use Washing Soda for A Stronger Kick
If the baking soda with vinegar mixture didn't work, you might need a more potent homemade alternative called the washing soda. Also known as sodium carbonate, this compound is commonly used as a cleaning agent and is ideal for declogging sinks because of its high alkalinity.
To use, pour hot water and washing soda alternately into the clogged sink. Allow the washing soda to sit for five minutes. Repeat if necessary.
---
Read Also:
---
3. Utilize Your Wire Hanger
Food particles, hair, and other items could clog your sink, and this is precisely why water flow slows down and even stops. A bent hanger technique can sometimes do the trick. Using your clothes hanger, make a little hook at one end.
Insert the ending carefully in the sink and start maneuvering the hanger as if you're fishing. The poking and grabbing movements will dislodge the stuck gunk that's clogging your sink and remove it.
4. Clean the P-Trap
The cleaning agents mentioned earlier may not be able to dissolve all the debris. For this, you'd need to clean the curved pipe under your sink called the P-trap. This device is designed to catch all gunk and particles and prevent them from infiltrating your plumbing system.
To do this, carefully unscrew the u-shaped tube under your sink. Make sure to put a container or bucket beneath the fixture to catch all the waste that's stuck. Empty it thoroughly and return the P-trap from where you've unscrewed it.
When you've tried all of these methods to unclog your sink without any success, then it's time to seek help and call a professional.
When to Call A Professional?
Most small businesses may shun professional help in addressing sink drainage problems to save on costs. Not many realize, though, that much of the plumbing and drainage systems are buried underneath, and problems often arise when major issues have been bugging the system for a certain period.
Thus, apart from hiring professionals to fix your sinks and drains, it pays to have them perform regular damage-preventing plumbing jobs.
Unless you're sure of what you're doing and have the right tools and items for it, it's still advisable to hire an expert to do the job for you. Besides, most DIY sink unclogging methods require the use of corrosive and potentially toxic chemicals that may cause damage when used or stored improperly.
Conclusion
Having to deal with clogged commercial sinks is undeniably stressful. Not only does it delay the work, but it'll require your effort and time to solve the problem.  If you think that the drainage issue is manageable, you can resort to the DIY techniques mentioned above.
Conversely, if you don't know what to do or where to start, it's best to call professional help. Doing so will not only save you time and energy it also ensures you won't be having the same problems crop up in the future.  Though this might set you back a few hundred dollars, it's definitely worth the cost.