It is always an exciting prospect when you are moving to an altogether different state.
And if you are traveling to this new place for the first time, it can be quite a daunting task.
Since it is a fresh chapter in your life, you need to forego the useless things and give them up.
Also, it would help if you packed so many different things that can make your initial excitement level wane off. This is where moving interstate tips can come in handy.
Packing and moving heavy furniture pieces over a long distance can become quite a tedious task.
And certainly, you are not a professional who can move the furniture without damaging it.
On the other hand, hiring a professional interstate furniture removalist can provide you with a comprehensive solution that keeps all your moving worries at bay. This includes delicate items and bulky furniture pieces.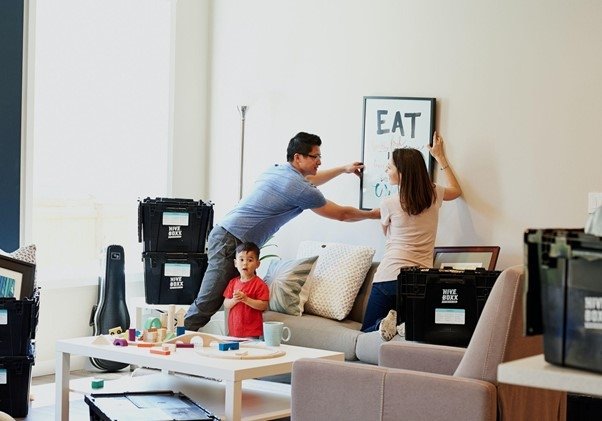 Here are some of the moving interstate tips that you can consider for a smooth interstate move.
Prepare your Checklist in Advance
If you wish to have a stress-free interstate moving experience, start by preparing a checklist in advance.
This needs to be done about a few months before the final moving day. This checklist will include:
Contact details of all the agents who will purchase your old property
Items that you will be moving
Selecting a professional furniture removalist and scheduling your move
Dispose of all the unwanted items
Purchase an adequate amount of packing materials
Unsubscribing from magazines, cleaners, deliveries a week or two before making the move
Cleaning off your refrigerator and not leaving it till the last moment
Update your new address before moving
Organize all the Items and Discard the Ones That Are Not Needed
While you are planning to pack your items, ensure that you segregate the essential ones from the needless ones.
Declutter your house by donating or discarding those items that will not be of much use to you in the new house.
Donating is a great option, especially if you want to give some things to the less fortunate ones.
---
Read Also:
---
Take a Note of All the Utilities
Since you will be moving to an altogether new state, it is not good to cling to the former utility service providers.
Take pictures of all the essential documents that you might not take into consideration while moving.
Search for new providers for gas, water, electricity, and broadband supplies before making a move.
Also, inform your previous utility providers about your new address and that you will no longer need their services.
Also, make it a point to make your driving license, bank accounts, etc. updated to the new address.
Hire a Professional Interstate Removalist Before Planning the Move
Selecting a professional interstate removalist takes ample time, as you need to do a comprehensive research before zeroing on one.
Ensure that the professional removalists you select can move the items without any damage.
Also, it is important not to pay more than required to the professional removalist.
Never schedule your move at the very last moment, as you may not be able to find a good removalist at the last minute.
It has been observed that most people prefer moving during weekends or on national holidays.
Hence, always plan so that you do not be in a fix at the final moment.
Have the Important Items Required on Moving day at Hand?
Since many things may be required on a moving day, you need to keep the important items required on a moving day.
This will reduce your stress level on the "D" day. Have a moving day survival kit that comprises all the important items required by you and your family throughout the day.
This encompasses medicines, toiletries, water bottles, spectacles, phone chargers, and snacks.
Remember, always have these items handy instead of places where you may not find them easily.
Final Words
It is natural to be excited about the interstate move. At the same time, when you look at the moving procedures and items to be organized, you cannot help feeling the stress of relocation on a moving day.
But, when you avail of the services of a professional interstate removalist and take into consideration the tips mentioned in this write-up, it will help you relocate to interstate without losing your mind over it.