In today's world, it's more important than ever to take steps to ensure the safety of your family. While there are many different ways to do this, one of the best is to install home security cameras.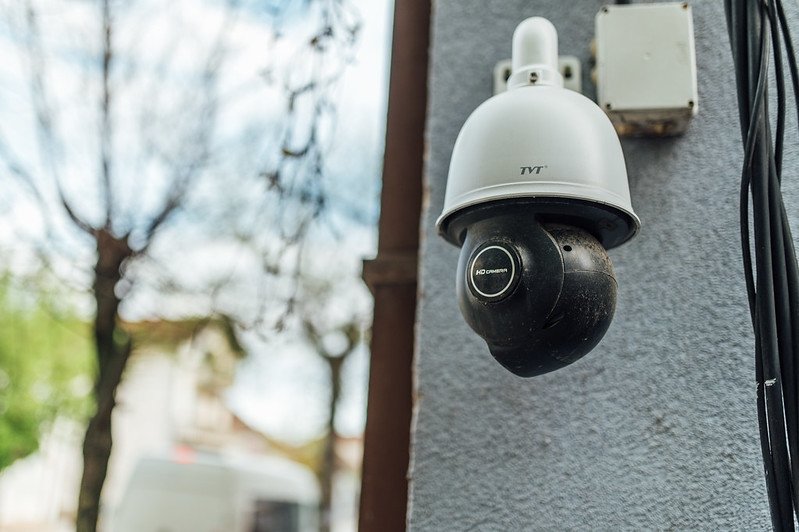 Security cameras can be used in a variety of ways to improve your family's safety, and in this blog post, you'll explore ten of them.
1. Keep an Eye on Things When You're Away from Home
Having a home security camera system gives you an extra level of protection and peace of mind, especially if you have young children at home.
You can log in and check on things even when you're not there, which can help you to feel more comfortable leaving your children home alone.
Checking in on them periodically throughout the day also helps to ensure their safety. If you see something that doesn't look right, you can take action immediately.
2. Screen Visitors Before They Come into Your Home
A doorbell camera is a great way to improve home security. By seeing who is at your door before you open it, you can deter burglars and keep unwanted visitors out.
You can also use the camera to screen package deliveries and other services so that you can accept or reject them without having to open your door.
In addition, a doorbell camera can be used to monitor activity around your property and provide evidence in the event of a crime. As technology advances, doorbell cameras are becoming more affordable and easier to install, making them an excellent option for anyone looking to improve home security.
---
Read Also:
---
3. Monitor Activity Around Your Property
Security cameras are a great way to keep an eye on what's going on outside your home without having to step foot outside yourself. This can be especially useful for keeping an eye on children who are playing outside, as well as for deterring would-be burglars or vandals.
With security cameras set up around the outside of your property, you'll be able to see who is coming and going, and you'll have a record of any suspicious activity. Plus, if anything does happen, you'll have evidence that can be used to help identify the perpetrator.
4. Know When Someone Enters or Exits Your Home
Motion-activated security cameras are a helpful way to keep track of activity at your home. With the ability to know exactly when someone enters or leaves, you can stay up to date on the comings and goings of your family members.
This information can also be useful if someone breaks into your home while you are away. By having a record of when the break-in occurred, you can provide law enforcement with valuable information that can help them catch the culprit.
In addition, motion-activated security cameras can also help to deter would-be burglars by making it clear that their activities will be caught on camera.
5. Know What Happened After the Fact
Security cameras are an increasingly common sight and for good reason. They can deter crime and provide invaluable evidence if something does happen.
But even if you aren't monitoring your security cameras in real-time, they will still have recorded what happened while they were on.
So, if something does happen, you can go back and review the footage to see exactly what happened and who was involved. This can be invaluable evidence if you need to file a police report or insurance claim. In addition, security footage can be helpful in resolving disputes or identifying potential witnesses.
6. Get Alerted When Something Happens
Home security is an important concern for many homeowners. In addition to traditional home security measures, such as locks and alarms, many people are now turning to security cameras as an extra layer of protection.
Some security camera systems allow you to set up alerts so that you receive a text or email notification whenever something happens that the cameras pick up.
This can be useful so you want to act immediately, if necessary, or simply be aware of what is going on even when you are not actively monitoring the cameras yourself.
In either case, it is important to choose a security camera system that offers this type of alert so that you can rest assured knowing that your home is being protected.
7. Watch Recordings Remotely in Real Time
If your security camera system allows it, you can watch recordings remotely in real-time from anywhere with an Internet connection.
So, if something does happen at your home while you're away, you can log in and see what's going on right away. This is extremely useful for being able to respond quickly to any emergency.
8. Save Recordings for Future Reference
Most systems that come with home security cameras will save recordings automatically so that you can access them later if needed.
This means that even if something happens months or years down the road, you will still have footage of the incident that you can refer to.
9. Share Recordings with Others
If necessary, you can share recordings with others such as family members, friends, or law enforcement. This is helpful if someone else needs to see the footage for any reason (such as identifying a suspect), but it also means that others will be able to keep an eye on things even when you're not around.
10. Improve the Safety of Everyone in Your Community
By sharing footage with law enforcement or posting it online, you can help improve the safety of everyone in your community by deterring crime and helping solve crimes that do occur.
Plus, if someone does break into your home, chances are good that they've done it before, and sharing footage of them could help prevent them from victimizing anyone else.
Security cameras provide peace of mind and act as a deterrent against crime, but they're also incredibly useful tools that can be used in a variety of ways to improve safety for yourself, your family, and even your entire community.