Roof maintenance is very important to any house or building. Since it's the most crucial part of the house that's always exposed to the harsh weather, having it checked regularly for any weaknesses or potential hazards is a must.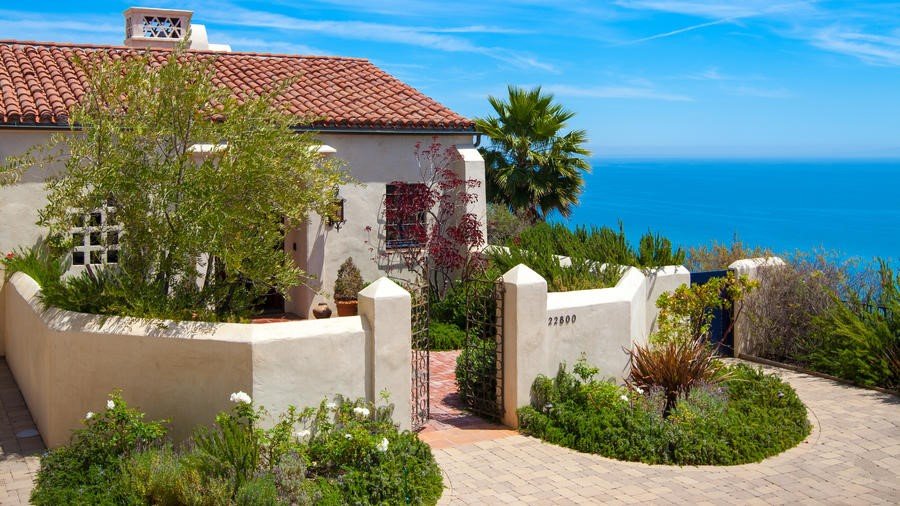 West Palm Beach has a variety of roofing businesses that cater to these types of fundamental needs.
With the ever-changing climate and extreme weather changes of this city, it puts many roofs at risk of damage, dilapidation, corrosion, erosion, and even water damage that could lead to further problems that end up costing a lot more than you bargained for.
This is why a lot of professionals in the business advice on getting your roof and the entire building checked at least twice a year, as a precautionary and safety measure in keeping everyone safe from harm and roofs caving in.
Having said that, when you are in the market for building yourself a new home or possibly looking to purchase one, there are a few factors you would look into, such as the aesthetics as well as the safety aspects of it. One of these things would include the materials that have been used to build the house.
Some old houses may still have the remains of the original materials that were used, which may or may not be up to standard if it has not been updated over the years.
Below are some of the materials that we think would make the best ones for rooftops of any building and that will last a lot longer than the average old home.
The Two Types of Common Roofs Found on Houses
Let's start by explaining what the most common types of roofs are found on houses and then go from there to discuss the different materials.
These are based on their general structural designs.
---
Read Also:
---
Low-Slope or Flat Roof Tops
Commercial buildings are very commonly built using low-slope roofs, especially because they are cost-effective when added to large properties. It would be impractical putting a large low rooftop on a building that has a wide expanse, as opposed to the low options.
These varieties are also good for an eco-friendly approach such as having a rooftop garden or green roof or green spaces, and also for adding solar panels to them, which can save a lot on electricity costs.
You can find more information on this concept and its possibilities here. These would be less than 3:12 to qualify as low-slope or flat options.
Steep-Slope Roof Tops
These types of coverings are typically designed to let the water run through into the gutters that are built around the top of the house. The ratio can be on average about 3:12 and cater for drainage appliances.
They are very common in most residential areas and neighborhoods, such as in the suburbs of west palm beach where the houses are catered for proper drainage requirements by the municipalities. But there are also included in industrial areas and commercial buildings too.
Places such as hospitals and institutions are designed with these types of roofs due to the requirement for less maintenance and costs.
Materials Often Used and the Best Ones for Your House
If you're looking to build your home using the steep-slope design, then the following materials will do the trick and are very commonly used for this reason.
Wood Shakes
This is one material that has a very natural appeal to it and a lot of homeowners opt for this not just because it's close to nature but also because there are many choices of wood to decide on that will complement the exteriors of the building.
The lifespan would of course depend on the wood you choose. The recommended ones are cedar and redwood, which can last over half a century. Any others would be at the discretion of the experts or homeowners.
Many cottages in the countryside are made purely of wood and last a lifetime, plus are good for regulating weather temperatures where it is warm indoors when hot outside and vice versa check this out for more information on why the U.S.
still makes its houses with wood https://medium.com/@ajay.muppuri/why-are-us-houses-made-of-wood-9d8eac27403c#.
The only downside to this is it may get spoilt much easier than others and will need replacement, not to mention you would not be able to do the replacement yourself and will need to call the professionals.
If you're not on a tight budget, however, this is a good choice, plus you'll be doing your bit for the environment by using eco-friendly mediums.
Concrete Tiles
These are a popular choice on houses that have a Mediterranean or European architectural style, as it will complement them more than any other option.
 They provide a more aesthetic appeal to any appropriate building design and may also add to the value of the house in the long run, in case you want to resell it.
They last a very long time, and in West Palm Beach, the houses near the coastline mostly have a Mediterranean style appeal and so this would fit perfectly on them.
The downside however is that they are more expensive than most materials, as well as labor-intensive, and may take longer to install compared to others.
However, if you can afford them, it would be the best thing you could do for your home.  In getting help from roofing experts such as those available in Florida's local areas, one such is the JJ Quality Builders Roofing, you are guaranteed to get the job done without any hassles and in the quickest time possible.
Asphalt Shingles
This is a very common one to use, and has a high energy star rating, as it tends to keep the house cool, and is generally of good quality. They last a very long time, somewhere up to three decades when they are placed correctly and well maintained.
The only thing to remember with this is that it is a thinner material than, unlike others. If you prefer something to last you a lot longer, investing in a thicker one is your best bet.  They will not be damaged or torn out during storms or unpredictable weather changes.
Metal Panels
These are ideal for both the flat as well as the steep ones. They are also very cost-effective as they are low galvanized and affordable. Also, one of the main reasons people choose them is that they last a long time so there is no worry of having them replaced anytime soon.
At the end of the day, the choice is up to you and will depend on a few things such as your budget, personality, aesthetics, and area. We hope this information gives you a good start to your decision.