It's critical to understand the costs of removing a tree from your property. The average cost of tree removal might vary depending on numerous factors, including the size of the tree, its location, and the manner of disposal.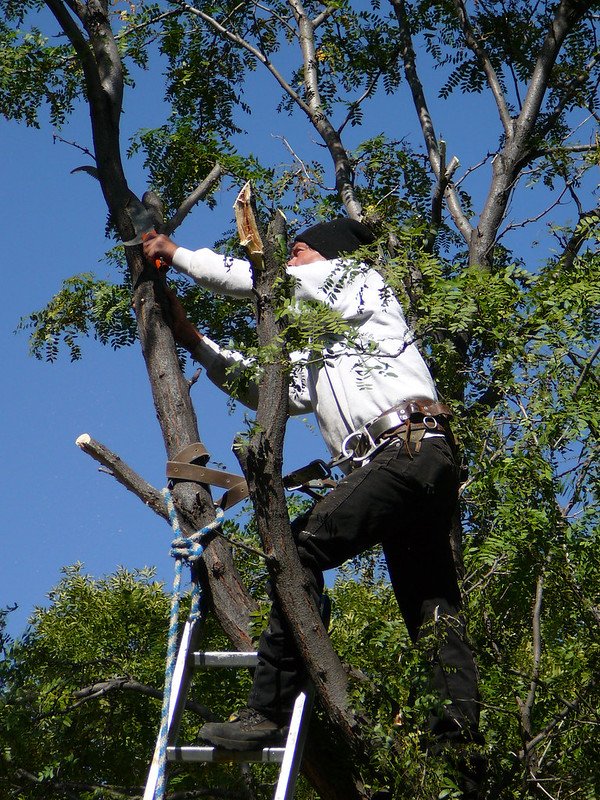 In this tutorial, we'll break down the average cost so you can budget accordingly. Whether you have a small or large tree, want emergency removal services, or want the stump removed as well, we'll give you an indication of what to expect in terms of price.
Let's take a closer look at the average cost of tree removal!
Factors That Affect the Cost of Tree Removal
The cost of removing a tree depends on a number of factors. The size of the tree is an important consideration. A larger tree will necessitate more time, equipment, and manpower to remove, raising the total cost. Furthermore, the position of the tree can influence the cost.
If the tree is in a difficult-to-remove location, such as near a building or electricity lines, it may necessitate more skill and specialized equipment to remove safely, which may raise the cost.
---
Read Also:
---
The cost of removing a tree can also be influenced by the tree's health and age. If the tree is unhealthy or damaged, removing it may take more time and care, increasing the expense. Due to its size and root structure, an elder tree may be more difficult to remove.
The manner of disposal might also impact the cost. If you have the tree removed but leave the stump, you will often spend less than if you have the entire tree and stump removed. However, removing the stump will cost you extra money.
Average Cost of Tree Removal
The average tree removal cost can vary greatly depending on the reasons mentioned previously. However, homeowners may expect to pay between $300 and $3,000 on average for tree removal services. Larger trees might cost anywhere from $1,500 to $2,500 or more.
Tree removal costs typically include labor, equipment, and disposal expenses. Some firms may demand additional fees for debris removal or stump removal. To understand what services are included and what additional charges you may pay, request a thorough estimate from your preferred tree removal firm.
It's worth noting that emergency tree removal services are usually more expensive than non-emergency ones. Expect to pay a premium for emergency services if you have a tree that poses an imminent hazard to your property or safety.
Understanding the Cost of Tree Removal
The cost of tree removal varies based on the tree's size, location, and disposal method. You may make an informed decision about whether or not to remove a tree from your property by studying the elements that influence the price.
Remember to evaluate the tree's age and health, as well as any potential risks or hazards. Expect to pay more if you need emergency tree removal services. To ensure the task is done, always choose a licensed and insured arborist.
You should now have a better sense of the average cost of tree removal after reading this article.
Visit our page today for further advice!