Everybody wants to swim in a clean pool. However, cleaning a swimming pool and keeping it that way is not a walk in the park.
Whether you have always owned a pool or you are a new owner, you are required to keep up with your pool maintenance.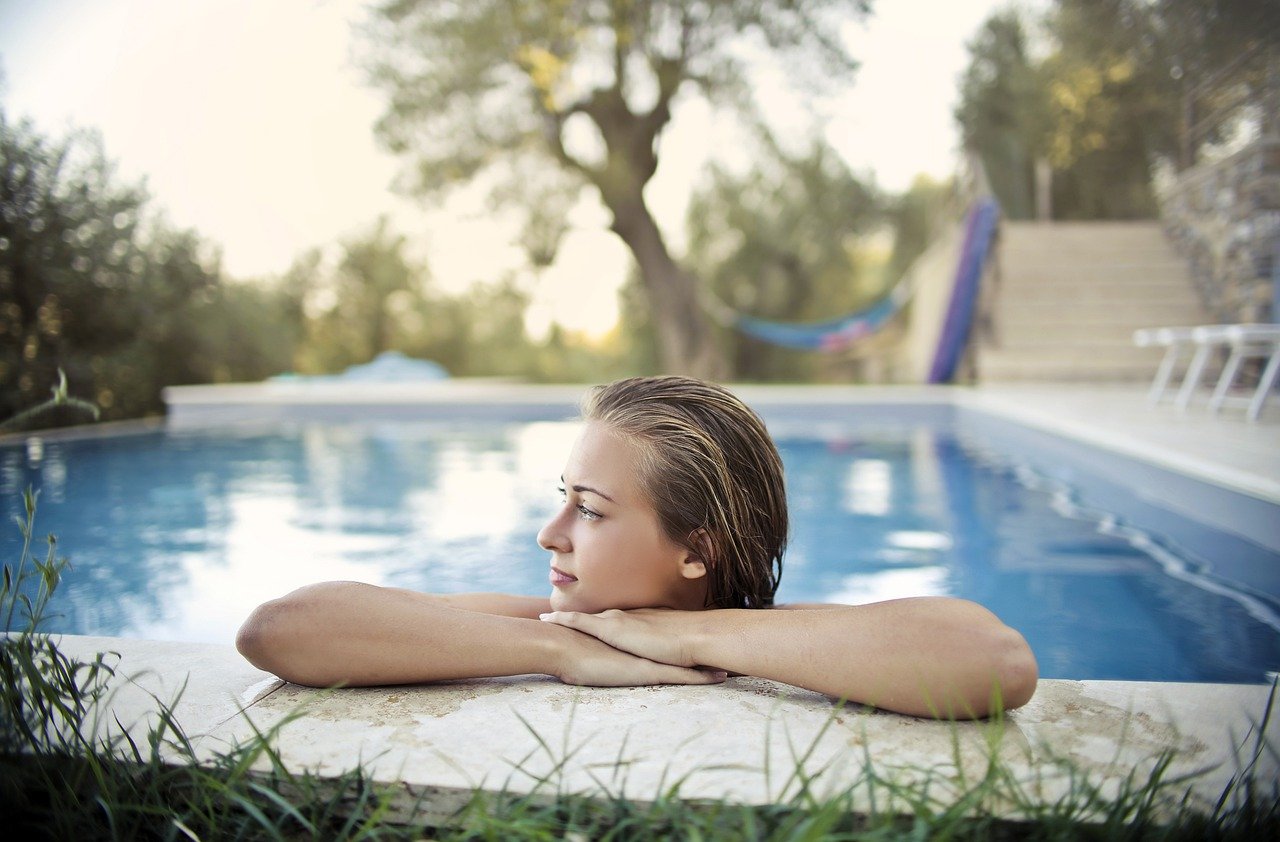 This not only keeps the pool looking great but ensures it is perfectly safe for the whole family and guests to use.
While using the scooper to remove debris might seem like an easy task, there are other parts of the pool cleaning process, such as balancing chemical levels that may be best left to a professional.
For this reason, it is always good to find a local pool cleaning company that can come out to regularly or at least periodically service your pool. This article will explain what you can expect from them.
Basic Pool Cleaning Services to Expect from a Pro
When you go searching for a reliable pool cleaning company that you can hire, you should understand what they will be doing exactly.
It helps when you have basic knowledge of what your pool needs to ensure the right work is being completed and to avoid being ripped off. This is what is normally covered by a professional pool cleaning service:
Leaves and debris are scooped from the surface of the water
The sides of the pool are brushed
The bottom of the pool is vacuumed
Pool hardware and equipment are tested to ensure they are functioning properly
Water lines and pipes are cleared of any blockages
Pump baskets and skimmer are cleaned
Pool filter was backwashed and dirty water drained to waste
Water chemistry is tested and adjusted as needed, including:

PH levels are balanced
Salt and/or chlorine may be added
As you can see, pool cleaning companies do more than remove dirt and debris. There is more to expect from these services.
As you may know, swimming pool water is treated to prevent algae and bacteria. The chemicals used must be at the right levels otherwise it can pose safety risks to those that use the swimming pool.
When it's too little, it will not be useful, and when it is too much, the waters can become murky. A professional will mix the chemicals properly to ensure the right levels are achieved.
By using accurate equipment, they test the levels and if there is a need to add chemicals, they do so accordingly.
---
Read Also:
---
Why is Professional Pool Cleaning Important?
In all aspects, professional pool cleaning is crucial. It keeps the waters clean and safe for swimming.
Infections that could be harmful could result from poorly maintained pools. It is one reason debris is removed and the right chemicals are added to the waters.
Some of the infections that are prevented include shigellosis and E.coli. As such, it is important in preventing bacteria growth.
The walls and the floor could also become slimy when organisms are left to grow. It becomes risky for swimmers who could slide or get injured.
With professional pool chemicals and cleaning services, you no longer have to worry about your pool. They will do the dirty work, and you can rest assured knowing you have a clean and safe pool.
How Much Should You Pay for Pool Cleaning?
As a pool owner, you must be aware that running a pool has a lot of costs that add up. However, providing an answer to how much you should pay for pool cleaning is a difficult question to answer as there are many variables at play.
Most pool cleaning companies will charge a call-out fee or minimum service cost. They will also charge based on the amount of time they spend cleaning the pool and for any chemicals used.
Their initial callout fee may include the first 1 hour of work, with additional time added to the bill if needed.
Here are the most important factors to consider when determining how much it will cost to clean your pool.
Size of Swimming Pool
The size of the swimming pool will dramatically affect the time taken to clean. Also if there are any access restrictions, this will also add to the complexity of the job.
As a comparison, a standard-sized pool will usually take about an hour to perform a weekly clean. A large pool on the other side may take several hours.
Type of Service Needed
There are many different types of pool cleaning services with the most common falling into the category of regular or one-off cleans.
For regular cleans which may be weekly, you would assume the pool is in a pretty reasonable condition from one clean to the next.
This will mean the time is taken and the number of chemicals needed will be minimal, hence the overall cost for this weekly clean will be as low as possible.
However, a  one-off clean, on a pool that has not been used for months, will require lots of hours of cleaning and a lot more chemicals to get the pool from a dark green color to a safe and healthy condition. Hence this type of service will cost much more.
What Accessories and Chemicals Are Needed?
During cleaning, some chemicals are added to the water. They are usually not part of the service charge as they will vary each time, based on what the pool needs.
As such, accessories and pool chemicals are charged separately. You should always get an approximate quote from the company before you agree to pay for these.
What is the Best Cleaning Frequency?
Regular pool service means ongoing maintenance. Having a program is highly recommended as it is an excellent way to have a sound swimming pool.
If you frequently get it cleaned even if it is once a month, most companies reduce the service charge.
On the other hand, a one-off service tends to be more expensive.
It is important to know that when the pool is in heavy use and when the temperatures are high, as with the case in summer, you should have your pool serviced more frequently. Weekly cleans are usually the best for Summer.
During the colder months and when the pool is not being used as much, this frequency can drop to either fortnightly or possibly monthly.
The Package Deal
Pool cleaning companies usually offer different programs to their clients. If you sign-up for a year-long contract, you could end up saving a lot of money in the long run.
One-time services tend to be more expensive as the per-hour rate is higher than when on a long contract. For example, if the rate per hour is 90 dollars for one-off cleaning, it may go down to 60 dollars when on contract.
Conclusion
No one wants to swim in a dirty pool. If you have a pool in your backyard, you must maintain its cleanliness. And the tasks associated with maintaining it will benefit from professional experience.
With pool cleaning services, you must understand what is included and excluded from your local pool cleaning company.
When asking for a quote ensure you provide accurate details about the type of the pool, and the size, and ask what customer programs (if any) they offer. Then make sure to get full details of exactly what they include at each price point.
Through regular maintenance, you will ensure your pool is looking its best and is safe to use all year round.