Growing a garden requires hard work and patience. You cannot expect to sow seeds today and wake up the next morning to an orchard extended to its maximum.
Your yard can be the best place to convert it into your private green zone. It does not have to be ample space to transform into a lawn. All you need is creativity and innovation to start your orchard, even in a scant area.
Keep on reading to know the reasons why an abundant place is not the only condition for starting your garden
Replacing Unwanted Noises With Calm Ones
To have a peaceful lawn in your backyard, identify the source of unwanted noises that will deteriorate your peace all the time. These noises can be coming from the traffic or a neighbour's house under construction.
Although it is difficult to shut down these sounds completely, planting trees and fences can lower their intensity.
To introduce more calming sounds, embellish your yard with a garden fountain.
It will fill your space with pleasant bird chirps and the dripping water sounds, which are soothing for every ear they reach, rather than those artificial drills and vehicle whistles. It is easy to place and does not take a large room.
Keep It Clean
Can you relax in a messy room? Of course not. Then how can you possibly feel calm and peaceful on an unkempt lawn?
The size of your garden should not interfere with you keeping it fresh. Small or big, your orchard should be pristine at all times.
Overgrown bushes, weeds, shrubs, or even your gardening equipment can contribute to making a mess. Keeping a small space clean is more manageable and does not require extra effort.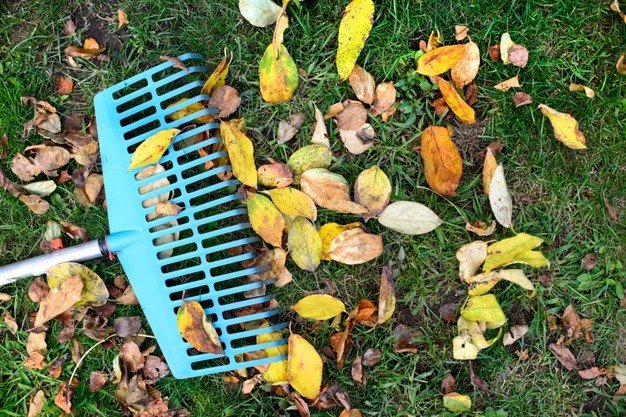 ---
Read Also:
---
Grow Vertical Plants
When there is less room to grow out, growing up is the way to proceed.
If you are wise while choosing the plants for your lawn, you will never have to worry about the space. All gardens, even the small ones, have room for vertical plants. It is up to you how you utilize it to your benefit.
Vining plants like Morning glory, Hummingbird vine, and Susan vine are the best plants for vertical gardening. These take less space horizontally and give your lawn a fulfilling vibe.
All you need is a sturdy support for these plants to hang and propagate vertically along your walls or fences.
Hanging plants like birds nest fern are also a sensible choice if you are restricted in terms of area.
Choose Fragrant Plants
Fragrance plays a vital role in creating a peaceful garden. If your lawn is full of shrubs and herbs that do not produce any scent, then you will rarely feel the urge to go and enjoy the natural beauty.
Flowers like roses, jasmine, and lilies in your backyard can be a great mood booster and do not require a lot of space to grow.
Go For A Mixed Plant Setup
To design the perfect garden, you need careful planning and techniques to implement. The traditional approach of growing flower, vegetable, or fruit plants separately in their dedicated space cannot be applicable in gardens with a small area.
The best solution for such situations is to let ornamental and edible plants grow together. This style of gardening has benefits that leap ahead of simply creating more space.
Various plants with different shapes, textures, and appearances will give a dense look to your lawn.
Make It Your Sanctuary
No garden is complete without having someplace to linger around. What is the purpose of a lawn when you cannot sit and enjoy the beauty around you? So, while designing your yard, make sure to separate a place for your me-time.
Every corner of your lawn should hold equal importance to you. You cannot have likes or dislikes when you are short in the hand of space. Striving to make the most out of whatever you have should be your go-to mantra.
It does not need to be fancy or big, but peaceful and calm should be the likely expectations. Put some flattened stones or a wooden plank to sit amidst the greenery and relish nature as closely as you can get.
Container Growth
Not every plant requires a connection with the earth to grow. Container gardens are the talk of the town since they take less space and mature quickly.
The boxes can be of any type. For example., a wooden crate or steel ones that look similar to a bathtub.
There are no limits to the creativeness of the mind to make a crop-growing container. Vegetables like beets, cabbage, tomatoes, eggplant, and carrots are some of the crops that can quickly breed in the boxes.
These vessels look not only creative and pretty but also are space-friendly and portable. Keeping under the shade or in direct sunlight can be done quickly without any extra hassle.
Keep Low Maintenance Plants
Low-maintenance houseplants for newbies are the best option to start a garden in your little space.  These plants are less burdened since they require a small area to propagate and mark their presence.
The Snake plant, Spider plant, Succulents, and Swiss cheese plants are the go-to choices for many beginners. These can be easily hanged and can grow in areas with less sunlight as well.
It makes them suitable to spread in small places.
These plants can easily survive harsh weather, which makes them ideal for your house's outside green zones.
Bottom Line
Gardening is a hobby that requires time and effort. You need to be innovative to bring out the best from it.
The amount of space you have does not affect the beauty and peace that your orchard can give. A limited yet tidy-looking lawn is more welcoming than a roomy and unorganized one.
If you are looking for ways to help you attain maximum from the scant space, you have to implement the above points and live a carefree life.