Follow this fall garden planting guide for a bountiful autumn harvest of greens and cool-weather vegetables. Enjoy greens, squash, and root vegetables well into the fall season, but start your fall garden planting in the warm summer months.
Start planting your fall garden in the summer, extending your growing season well into the cool autumn weather. With a fall garden planting guide, you'll know when to plant squash in time for your Thanksgiving feast and have some left over for Christmas as well.
There's more to a fall garden planting than squash. Add healthy greens and other cool-weather veggies to your garden for a fall harvest.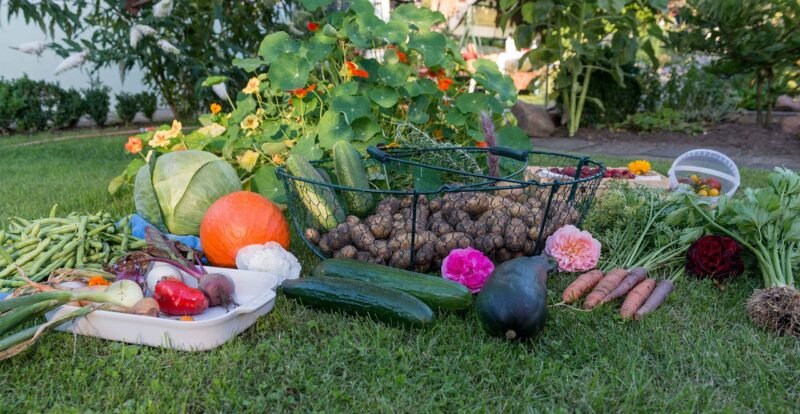 What to Plant in June and July
Winter squash, such as butternut, acorn, spaghetti, butter bush, and pumpkin require warm soil and higher temperatures to germinate and develop foliage. Seed these winter squash during the early months of summer to give them time to mature.
Winter squash requires anywhere from 80 to 140 days to reach maturity, so if you want pumpkin pie in November, for example, you need to plant pumpkin seeds no later than early July.
Some root vegetables also require a long time to mature. Carrots should be planted in early July and again in late July for harvesting from late September through to November, as carrots need 90 days to fully form.
Parsnips, though, should be planted in June as these need a full 150 days to mature, but shouldn't be harvested until the first frost. The cold weather gives them their crisp but tender quality.
What to Plant in August and September
Greens such as leafy lettuces, kale, collard, mustard, and spinach prefer cooler weather but need only about 40 to 60 days to mature. Start planting these in late August and through September in succession to enjoy these vitamin-packed vegetables into October and November.
Spinach may be planted as late as October, as it is frost tolerant and actually enjoys colder weather.
Beets, kohlrabi, and rutabaga can all be planted in August and September as well, the last needing 90 days to mature, and all need to be harvested before the first frost in your region.
---
---
And Into October…
Along with the greens, plant the hardier cool weather vegetables such as broccoli, cauliflower, brussels sprouts, and cabbage for your fall garden. These vegetables are sensitive to heat and will bolt (develop flowers and seeds too early and fail to produce fruit) if the weather is still warm when they begin developing foliage.
These veggies need 60 to 80 days to reach maturity, and though prefer cooler weather, are susceptible to frost damage. Plant seeds in September and early October, and seedlings during October to avoid bolting. Have a harvest before the weather turns too cold.
Tip
This fall gardening planting guide is about counting backward. Start your fall planting guide by checking with your local agricultural extension service for the average date of the first frost in your region. Then check the expected maturation dates on the seed packets for your fall vegetables.
Count backward on a calendar from the average date of the first frost the number of days needed for growth for each vegetable. Those dates are your target dates for planting. Adjust your count to harvest vegetables earlier, such as for Halloween.
References