No matter how large or small your yard is, you can enhance your lawn and garden in various ways. If you're thinking of remodeling or changing it up, it's understandable to do everything on a budget.
After all, you wouldn't want to break the bank by going all out on your expenses and end up in regret later on. It's wise to plan out a budget-friendly backyard landscaping project carefully.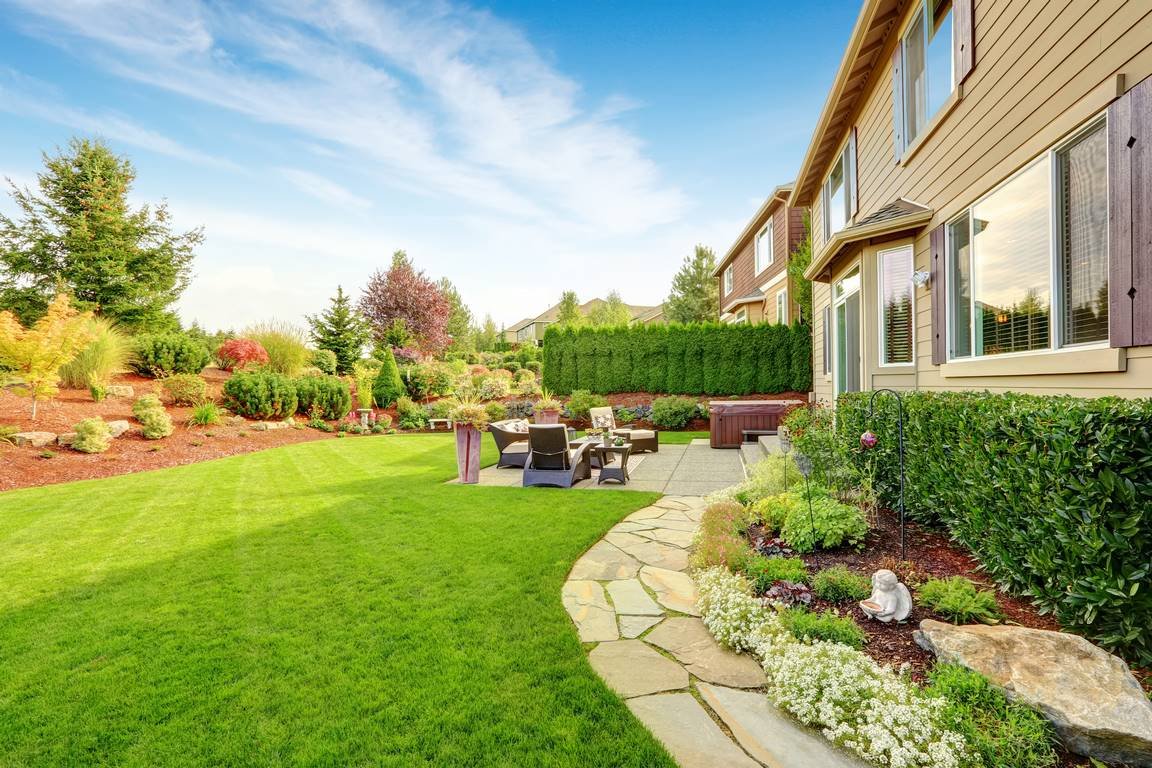 While some people find it ideal to add all the beautiful expensive features for their backyards, like a luxurious water fountain or avant-garde decking or patio, these costly additions are not all necessary to uplift your backyard landscape.
Sometimes, even simple changes and elegant but cost-effective additions can effectively transform your home's outdoors. With your creativity, good planning, and a landscape design contractor to support you, you'll achieve your dream backyard in no time.
Here are some easy and doable tips for recreating your backyard landscape within a budget:
1. Make Defined Spaces
Creating defined spaces is one of the things you should consider when planning your backyard design ideas. If you're living with a family, consider the needs of all the household members. Your kids might want to have a play area, or your partner may want to enjoy some outdoor barbecue grill every once in a while.
Knowing your family's preferred activities outdoors will help you design or designate defined spaces. Take a look at your existing outdoor furniture and arrange them according to the intention and purpose of these defined spaces you've come up with.
Imagine creating a tucked-away seating area along with the children's play area. Or perhaps you'd want to emphasize your lawn, so you have to invest in lawn care landscaping services to make it look well maintained and healthy. Prepare a sketch of what you want your backyard to look like before starting with changes.
---
Read Also:
---
2. Consider Creating a Pathway
An otherwise untamed landscape can be improved by adding a beautiful pathway. There are many choices for what pavers to use. Although some pavers may cost expensive, you may opt to use crushed rock instead.
They even come with colors to liven up your walkway. Layer down a few more crushed rocks into the pathway to ensure that they're solid and stable enough to walk in for a long time.
If you have more money to spare, there are other pavement options to consider, such as concrete, gravel, and bricks. Each material comes with its prime advantages.
3. Plant Some Greens
Your backyard can be enhanced significantly by adding a small garden. Think of planting greens and flower pots. Living in a climate with long growing seasons allows you to plant various plants. It's a rewarding experience to grow your own food and build a vegetable garden, as you can use them as ingredients for your home-cooked meals.
Get creative and grow your garden vertically if your backyard space isn't large enough to accommodate a horizontal garden.
Adding wall planters to your backyard is an easy and cost-effective way to add some color to your space, grow herbs or vegetables, and change things up on a budget. They're pretty easy to care for and are always effective in making your backyard look more enticing.
4. Incorporate Paint into Your Backyard Design
A well-painted backyard landscape can change the look of the space. You can head over to the nearest hardware store and look for the best exterior paints that are effective in prolonging the life span of your backyard sheds, fences, and property gates.
Consider what paint color would look great with your facade and enhance the curb appeal. Likewise, ensure that the color palette of your landscape is well put together.
5. Create or Add Some More Shades
A shaded area in your backyard will allow you to enjoy your space more as everyone becomes more comfortable spending time outdoors, no matter the weather.
It's easy to make a trellis from wooden boards or metal poles yourself and it's a great way to add some shade to your garden. You may create a cozy little corner by adding some climbing plants on either side and a bench underneath.
Otherwise, if you have an existing backyard patio, it's worth considering adding a pergola to uplift the outdoor atmosphere even more. Add an outdoor rug, decorations, some potted plants, and some lights so it will be a cozy place for everyone to chill and relax in.
Conclusion
Let your backyard stand out more by incorporating simple and doable changes. Instead of trying to spend too much on your landscaping needs, it's smart and cost-effective to focus on some practical additions.
Use your budget wisely and spend it where it will make the most significant difference. With the tips stated here, you'll achieve your dream backyard without having to spend too much.