Buying your first home can bring up many feelings, including excitement, joy, fear, or anxiousness, among others.
However, the process can be pretty challenging, especially for first-time homebuyers who might be overwhelmed by the experience and make various mistakes that can cost them money.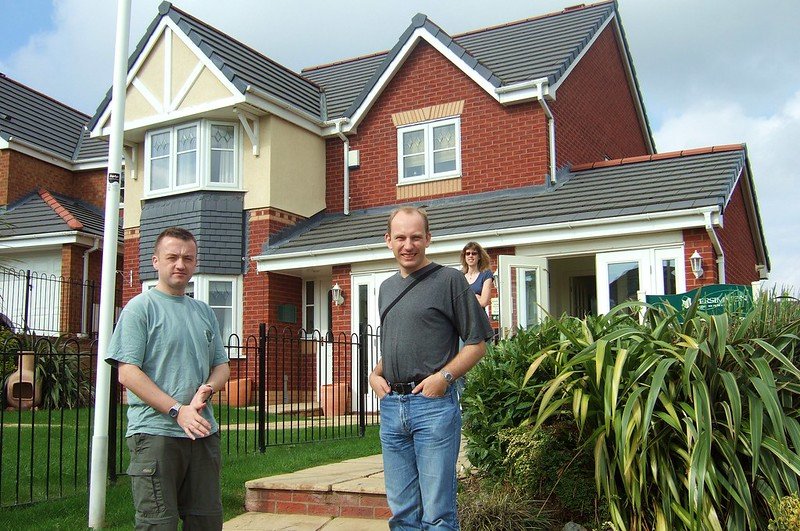 When searching for a house, contact Jersey Grown Homes here, and we will help you make the right decision for you and your family.
Making Emotional Decisions
Establishing an emotional connection with a home you intend on buying is a real possibility. Emotional decisions can cost you a lot of money because they may reduce your bargaining power.
Allowing any attachments to dictate the purchase breaks one of the most significant cardinal rules of any business transaction.
Every transaction undertaken should be purposeful and based on numbers, which need to reflect the property's cost and your expectations.
If the negotiations don't go as planned, it would be best to walk away. Because the sooner you realize that there would be other listings available, the fewer chances you would have to let your emotions dictate such a crucial decision.
House Hunting Alone
The internet has made house hunting a lot easier than it was. There are many tools online that can help you find the home of your dreams.
However, while searching for a house online may benefit a few, it tends to hinder others by intimidating onlookers because of the large volume of properties available on their screens.
Online house hunting should primarily be used as a research method instead of carrying out a physical home search.
You can use online information to determine what you might be interested in and the results available in a specific area.
Working with a qualified agent gives you a good chance of finding your dream home because they know listings that aren't even on the market yet.
---
Read Also:
---
Only Working with the Listing Agent
While the listing agent would represent your best interests, they only represent the person listing that specific property.
Their objective is to sell it at the already predetermined price. These agents would be trying to sell the house at the highest possible price since it translates to a high commission.
Therefore, if you're a first-time home buyer, it would not be advisable to transact through listing agents.
Instead, you can opt to work with a buyer's agent who represents the buyer, and while their services might cost you extra, their expertise can potentially save you a fortune on the deal.
Failing to Save Enough Money
Saving enough money to put forward as the down payment is a significant achievement. With the high rental rates, it becomes tough for people to transition from renters to homeowners.
However, the down payment is just one of the many costs you might face ahead of the process. Away from the initial costs, many first-time homeowners fail to save enough for the homeowners' lifestyle they're about to endeavor into.
There are incidental costs that may be overlooked from time to time. Therefore, it would be helpful to have a few months of mortgage payments in reserve on top of the extra money used or needed for additional closing costs.
You need to be aware of the many extra costs that come with homeownership failure, to which the results could be financially devastating.
Ignoring a Loan-Pre Approval
Many first-time homebuyers tend to make the mistake of ignoring a pre-approval from their mortgage lenders or the bank think that it would be less daunting if they were to skip that step
However, this pre-approval would go a long way in securing the desired property besides finding out the value of the property you can afford.
Furthermore, sellers are more inclined to settle for offers from those who may have already been preapproved for a loan amount that can accommodate a reasonable price for the house.
A pre-approval is technically a guarantee that the bank can lend you a certain amount of money to get a home within the specified financial bracket. Getting one would put you at a better advantage than your competition.
You Might be Paying More Private Mortgage Insurance
To prevent people from defaulting on their loans, mortgage principals have adopted new regulations. One of these regulations requires buyers to pay private mortgage insurance on any property that they failed to put forward at least a 20 percent down payment.
Private mortgage insurance is usually added to the monthly mortgage payments. However, did you know that once the 20 percent of the house has been paid off, you can contact your mortgage lender, who would then cancel the insurance plan?
Many first-time homeowners fail to realize this and end up paying more of their PMI than they have to.