Are you planning to remodel your bathroom? Remodeling your bathroom is a great way to add value to your home and your lifestyle.
But how do you know what to expect from the remodel? What should you plan for and what should you avoid? Keep reading to learn more about what to expect from your bathroom remodel.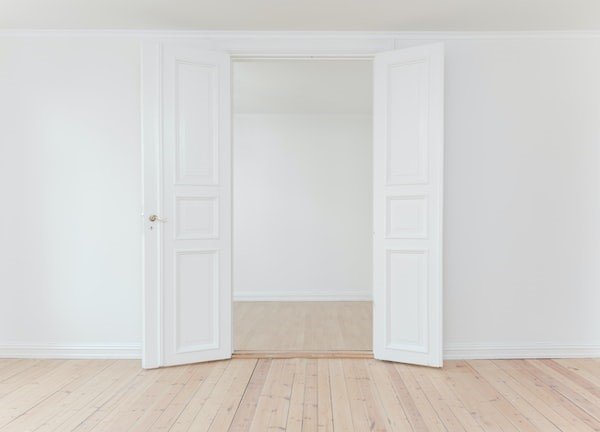 Preparing Your Home for the Remodel
Preparing your home for a bathroom remodel is an important part of the process. It involves getting your home ready to be worked on, ensuring that all aspects are safe and secure, and minimizing disruptions during the construction process.
First, assess any existing damage or potential safety issues in the area being renovated. Check for plumbing leaks, structural problems such as loose boards or cracks in walls/floors, and electrical hazards such as exposed wiring or faulty outlets.
If necessary, call a professional to repair these pre-existing issues before beginning renovations. Next, clear out everything from the space where work will be done prior to starting construction.
This includes furniture pieces (such as toilets), fixtures (like sinks), decorations (including artwork), and other items which may impede progress or become damaged during demolition/construction activities.
Where possible, it's best to move these items elsewhere until after completion of work is complete; otherwise, they should be properly covered with plastic sheeting or drop cloths if left in place temporarily during renovation activities.
---
Read Also:
---
Additionally, consider covering any carpets near work areas with plastic sheeting if needed to protect them from dirt/dust while workers are present in your home doing their job(s).
You also want to provide extra ventilation within closed-off rooms for any dust and fumes. So, make sure windows remain open whenever possible.
Finding Better Fixtures and Upgrades
You'll want to find better upgrades for your remodel. An elongated toilet is a great choice for your bathroom, as it offers enhanced comfort and convenience.
Unlike traditional round toilets, an elongated bowl is longer in length which provides extra room to sit down and get comfortable before using the restroom.
This design can help those who have difficulty standing up or sitting down on standard-height toilets due to age or physical limitations.
Additionally, many find that this style of toilet helps them feel more secure while using the restroom as it has greater stability than a round one due to its larger surface area.
Elongated bowls also tend to be better suited for taller people since they are deeper than most standard models.
In terms of functionality, these toilets typically feature higher flushing power compared to their counterparts and come with a variety of features such as dual-flush technology or automated water-saving settings that allow you to customize your experience according to specific needs and preferences.
This is just one of the many replacement upgrades you can get to enhance your bathroom.
Replacing an Outdated Tub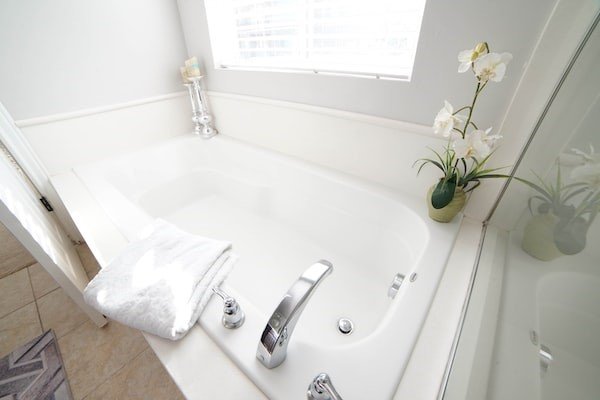 Another one of the most important aspects is replacing your existing tub. A tub replacement can bring significant improvements both aesthetically and functionally.
It can drastically increase the overall value of your home as well as provide you with a safer and more comfortable bathing experience. When considering replacing your bathtub, there are several factors you should consider before making a purchase decision.
First, determine whether you want an acrylic or fiberglass model; each has its own advantages and disadvantages that need to be taken into account when selecting the right material for your needs.
Second, decide on what size of the tub will fit in the space available while also accommodating any additional features such as jets or shower heads if desired.
Finally, pick out finishes that complement the rest of your bathroom decor while providing lasting durability against water damage over time. Finding a reputable contractor for a bathtub replacement is also key to ensuring the best quality work.
Sticking to Your Budget and Plan
Establishing a budget for your bathroom remodel is an important step in the planning process that will determine the scope of your project.
Before you even begin shopping for materials or hiring contractors, it's important to create a realistic budget and stick to it as closely as possible.
To help you achieve this goal, consider all costs associated with the project, such as labor fees, plumbing fixtures, and other supplies needed to complete your design plan.
Additionally, factor in any unexpected expenses that may arise during the course of construction so there are no surprises down the line.
Once you have established a realistic budget for your bathroom remodel based on these factors, make sure you keep track of all costs throughout the duration of the project.
This will ensure that everything stays within budget and helps prevent costly overruns from happening later on down the line.
When communicating what type of products or services need to be purchased for your renovation job, always review prices before committing to any purchases so there are no hidden charges when everything is said and done.
Overall, a bathroom remodel can provide a huge boost to your home's value, comfort, and appearance.
It can also help you save money in the long run by increasing energy efficiency and reducing the need for costly repairs. With careful planning, you can ensure that your bathroom remodel meets your budget and provides the results you desire.