It would surprise you how a small bathroom renovation can make a big difference. Sometimes all it takes is adding elements that can make the space more functional. Now is the time to start a redesign project.
What kind of bathroom designs should you go for? Are these designs practical? How can interior designs improve your bathroom space?
When you're planning on starting a renovation, first look at the designs. These can help you choose the final look for your bathroom. See if any of these clever interior bathroom designs below catches your attention.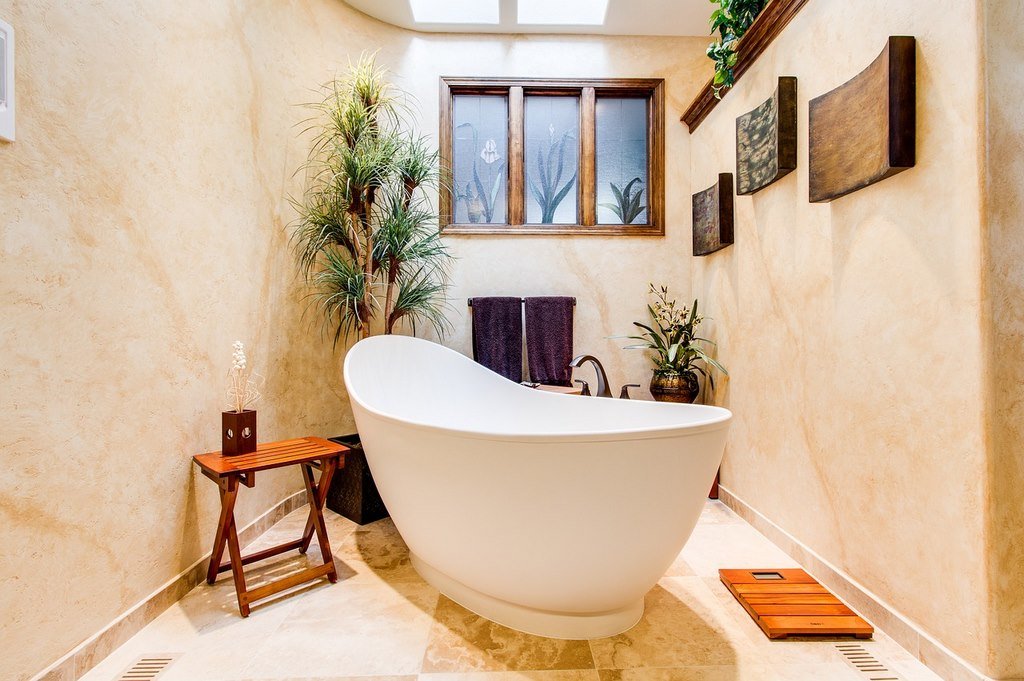 Innovative Bathroom Interior Ideas
Don't wait any longer to begin that long overdue bathroom renovation project. Let these creative interior ideas give you inspiration. Many of them don't even cost much if you know where to find your materials.
---
Read Also:
---
1. Relax in Your Bathroom Like Never Before
If you want your bathroom to be a place of relaxation, opt for the Zen theme. This design lets you add natural materials to create a statement. The bathroom space transforms into your own personal sanctuary.
This design makes use of wood, rope, velvety walls, and tactile elements. This is the best choice for those who want a refreshing bathroom that looks simple and relaxing.
2. Feel Like Royalty in the Bathroom
Give new meaning to your bathroom space by transforming it into a luxurious place. Incorporate a royal bathroom design into your plans. It's all about space and luxury.
Add wonderful pieces of marble from the floor towards the ceiling. This gives your bathroom a very expensive feel. Add in large mirrors with intricate designs as well as fancy candelabras.
3. Have an Eye for the Unique
For bathroom renovation experts, it's all about going with something new. If you are getting tired of how plain your bathroom looks, why not spice it up with an abstract theme next? If you are spending on the overhaul of your bathroom, then it's a good idea to try something new.
Abstract bathrooms never have the same designs anywhere and are unique to your taste. Bring in your favorite abstract paintings and add creative walls and murals.
Balancing Your Bathroom Appearance and Its Functions
With so much more bathroom interior ideas, it's easy to get confused. Always think about the function of your bathroom.
Do you want a space that is practical, spacious, or trendy? Do you want your bathroom to look classic or fun? These are some questions you need t answer before deciding on your bathroom design of choice.