When we choose the products, it is essential to check the material, quality, and color based on our requirements. There are different materials like ceramic, terracotta, plastic, glass, etc.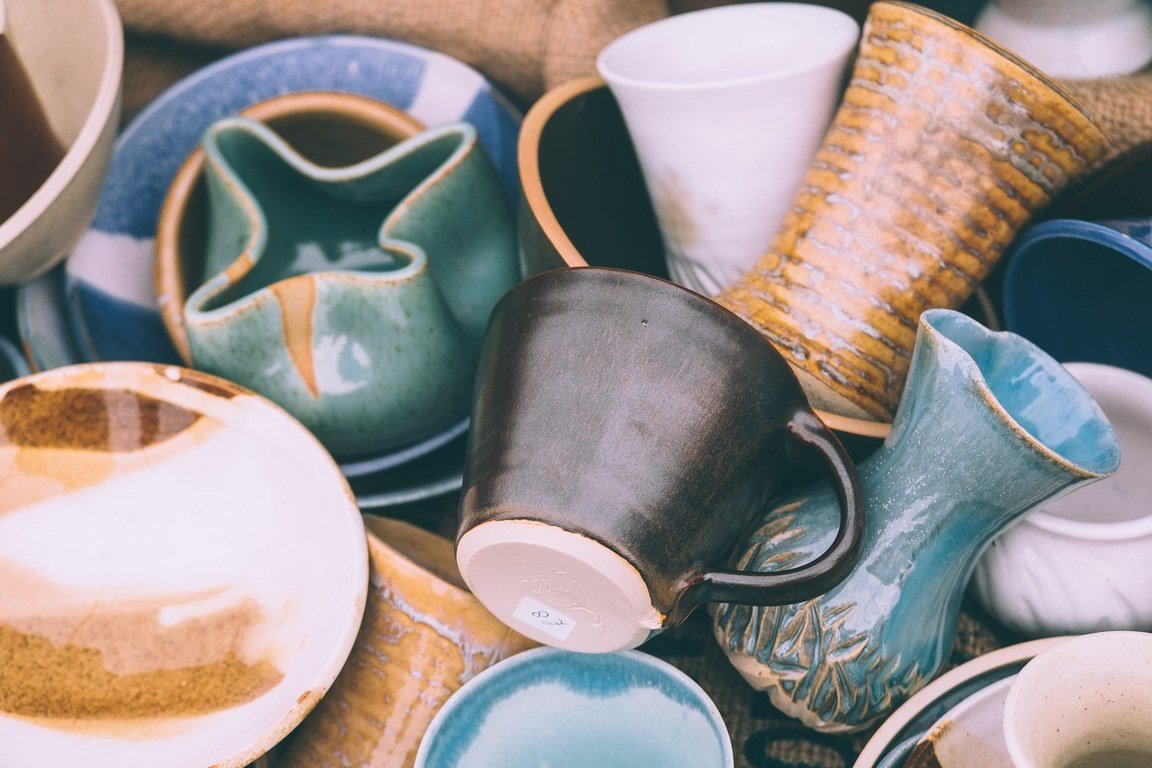 When it comes to tableware pr products, ceramic is one of the best choices compared to all others. Ceramic tableware, also called crockery has many sub-categories like glazed earthenware, clay, stoneware, terracotta, and many more. Products like mugs, cups, glasses, and plates, followed as the kitchen utensils, are made of this ceramic.
There are even ceramic decor items, which add a classy and unique finish to the space. Explore and get to know the benefits of using them and the different collections available online. If you are someone who is new to this ceramic product, then here are some points that you should know:
Safe for Health – Compared to materials like plastic, ceramic is one of the healthier materials to look for; It has been used for millions of years and is considered a super healthy one that is non-toxic. Even though in the initial days, it looked just plain, nowadays a lot of colors ad designs are embedded to make the wares look beautiful.
Non-Sticky – When you are looking for iron or silver products, non-sticky is something they will not claim. When you are someone who is new to cooking, non-sticky products will be your saviour in terms of cooking and washing. They have a smoothy texture inside and outside which makes cooking and cleaning easy.
Heat Friendly – There are a few materials, which are good but are not resistant to heat. But ceramic dishes are completely heat-friendly. You can use them for kitchenware, server ware, and many more. When it comes to cooking in gas or oven, they are super friendly to go with. There are glass materials which break when coming in contact with heat. Even though some ceramic products are very good heat resistent , make sure to have a double check to know abiut the usages. The hot coffee or tea in a coloured and designed ceramic cup is one of the best option to make your evening sunset soo calming and beautiful.
Designs and Colours – In the initial days, there were no such designs and colors. But now the ceramic tableware, kitchenware, or dinnerware are available in different shapes, colors, and sizes. You can match based on the kitchen or party themes. There are wide range of options available that fits from classy to traditional styled kitchenware or tableware
Expensive and Inexpensive – Most of us think that ceramic products are quite expensive. But the cost depends totally on the varieties and options that you choose or go with. If you want  glazed or shining look, then they may seem quite expensive. If you want only a simple design but a healthier option you get even under that category too, and they are available at minimal costs too.
---
Read Also:
---
Different Types of Ceramic Products
You can go through a wide range of ceramic options under kitchenware, serverware, and dinnerware too. When it comes to the kitchen you can cook them using pans, ceramic bowls on the stove and oven at the same time.
When talking about serverware, ceramic bowls, and ceramic fruit bowls are all the different options available. You can even explore wonderful ceramic cups and mugs to making your morning coffee beautiful and evening tea soothing. World Of EK has the best collection of products that is available in different colors, designs, and varieties.
Having a glass of coffee or tea in ceramic cups and mugs will make your drink maintain its temperature while you can even enjoy the drink. Some materials because of its non-heat-resistant property, you will not be able to consume since holding the hot drink is quite hard.
Compared to all the other materials, ceramic is totally eco-friendly and environment-friendly. This is one of the major reasons most of the people preder this kind of material other than plastic and boring transparent glasses.
When we have our plate or our cups, we want them to be special and unique rather than the common simple, plain glasses. Get your hands on the best collection of beautifully glazed ceramic glasses, mugs, platters, bowls, etc to make your food time yummy, filling, and at the same time beautiful.
When you have a party at home, there ceramic glasses are the perfect option to create a classy look to the party. They are natural, safer, and even give a catchy attractive look on its first appearance. The ceramic fruit bowl will be one perfect accessory that can have different varieties of fruits to make the party colorful and unique.
For eg., take 10 fruit bowls, and fill them all with the summer fruits variety like watermelon, cucumber, apple, grapes, etc., and keep a pricker near them so that the area is clean and neat at the same time.