If you have a few million or several hundred thousand dollars set aside, what should you do with it?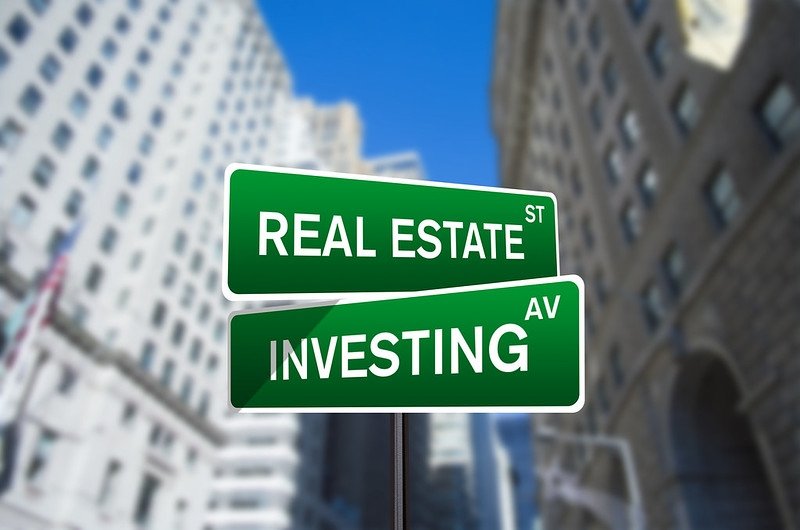 You can live the high life, take private jet rides to and from Monte Carlo, shop til you drop in France, and travel the world, too. However, perhaps a wiser move is to take a look at the available Caribbean real estate investment properties and find one you can purchase.
There are three main reasons you might want to consider investing in Caribbean real estate.
1. Capital Preservation and Appreciation
If you buy property in a desirable location, you can preserve your money and grow it through property appreciation. This is a better alternative than parking your money in the bank, which will have you to lose out because inflation often outpaces the nominal interest rates on savings accounts.
When you park your money in a real estate property, your investment value will likely grow over time. The growth may simply be enough to match inflation levels, but at least your money could be worth the same in ten years as it is today.
However, the chances are high that your investment appreciation will be higher than the rate of inflation. In this case, you will win through capital gains.
To illustrate, suppose you invest USD 400,000 in a beach house in Grenada, and the appreciation rate is 15%. In ten years, you can expect your investment to be valued at USD 1,618,223.09.
What if inflation remains consistent at 5% throughout those ten years? In that case, your net annual gain is 11%. Therefore, your property will have a net worth of USD 1,135,768.39. That's not inflation, which means that in ten years, your USD 400,000 will have earned you a net gain of USD 735,768.39. Not bad, eh?
Of course, the key to realizing capital gains is choosing your property. You want one in a desirable location. Fortunately, the Caribbean is breathtaking and as desirable as can be. Just to be sure, before buying a property for capital appreciation purposes, consult a seasoned property appraiser.
---
Read Also:
---
2. Residual Income
Aside from gaining value through capital appreciation, you can also earn income from your real estate investment.
You can rent out your Caribbean property; there should be no shortage of willing takers if your property has desirable amenities and facilities at the right price.
To make this work, you can join a platform like Airbnb. You can also hire a property management company to rent out your property on your behalf.
3.  A Second Citizenship
Of course, the best reason to invest in a property in the Caribbean is the opportunity it gives you to gain a second citizenship. There are countries in the Caribbean that have a citizenship-by-investment option.
Essentially, if you invest in real estate worth the minimum amount in a country with such a program, you and your family can become citizens of that country.
Why would you want a second citizenship? How about the visa-free travel privileges your Caribbean passport will give you? For example, a St. Kitts and Nevis citizenship will provide you with visa-free travel access to 157 countries.
Caribbean Countries With a Citizenship by Real Estate Investment Option
The following are five Caribbean countries with citizenship by real estate investment option in place.
1.  Dominica
In Dominica, purchasing a government-authorized property valued at USD 200,000 is the minimum requirement when applying for citizenship through the real estate investment route.
Once you are granted Dominican citizenship, you cannot sell the property until you have been a citizen for a full three years.
Even then, you cannot sell the property to another person who intends to use it for his citizenship by investment application. You can only sell to a citizenship-by-investment applicant five years after your citizenship grant date.
2.  Antigua and Barbuda
In Antigua and Barbuda, you can apply for citizenship by purchasing officially approved and designated real estate worth USD 400,000. However, you may make a joint application with a related person as long as each of you invests at least USD 200,000.
After being granted citizenship through property purchase, you have to hold onto your property for five years. If you want to sell before the five years are up, you may, as long as you replace it with another property and pay capital gains tax.
3.  St. Kitts and Nevis
You can buy a villa, hotel share, or condominium unit in pre-approved real estate projects and developments. If the property is worth USD 200,000, you can resell it after seven years. You can resell it after five years if it's worth USD 400,000 or more.
There's also another option available until November 2022. Instead of buying hotel shares, a condominium unit, or a villa from a real estate developer, you can buy a qualifying private home, as long as that home meets specific criteria and the property's appraised value is worth more than USD 400,000.
4. Grenada
In Grenada, you need to make a minimum real estate investment of USD 220,000. The property purchased must belong to government-approved developments or projects the government has designated for citizenship-by-investment application purposes. You cannot sell your property for five years from the date you are granted citizenship.
5.  St. Lucia
In St. Lucia, the minimum real estate investment required is USD 300,000. The property must belong to a real estate development that the government has approved for citizenship-by-investment use. Once your citizenship application has been granted, you must hold on to your property for a minimum of five years.
Invest in a Caribbean Property
If you have money and are looking for a high-return investment instrument, consider investing in Caribbean real estate.
Doing this is not as risky as setting up a business in a foreign country. Rather, buying property in the Caribbean will help you preserve and grow your investment through capital appreciation.
You also have the option to let a property management company turn your property into a private wellness resort or rent it out to tourists so you can also earn residual income. Finally, you can also use your property purchase as a means to obtain a second citizenship.