Home decoration is showing your aristocracy. There is no scope to think your bathroom—sometimes underrated room in your house because you are passing a few times every day alone there.
So, it should be decor with your test. This is the place, where you have a relaxed feeling either after taking a shower or after using the toilet.
The bathroom is one of the most useful places in the house for everyone. That is why you should pay wise insight before decorating your bathroom so that it fits with your likings and allows you to feel comfortable and have a modern vanity. Eventually, your guest will be impressed!
Modern Bathroom Accessories Ideas
Keeping pace with the time, modern bathroom accessories ideas also evolved.
Not only the bathtub and toilet are enough in your bathroom you know, but there are other contemporary bathroom accessories, which are awesome in terms of look and usage.
If you can properly fix a few of those accessories, you will experience a drastic change in the overall feel of your bathroom.
15 Contemporary Bathroom Accessories: Everyone Must Know
Let us introduce some simple of those accessories which are convenience.
---
Read Also:
---
1. Bathtub:
2. Hand Shower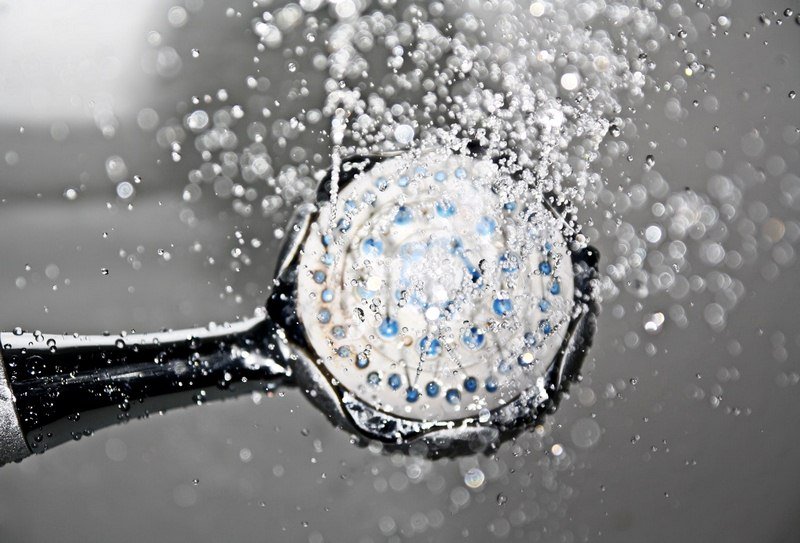 3. Basin
There should be a basin nicely placed in the bathroom. Hand wash shop, hand towel or tissue and hand dryer should be nearby it.
4. Bathroom Sink Faucet
Bathroom sink faucets are of different varieties considering the mounting type, style, design, size/shape, construction, color/finish, and feature. The sink faucet should be adjustable with the size and shape of the basin.
5. Towel Self/Hook
If you install a stainless steel waterproof towel self-set that includes a towel rack, shelf, and hook, it must be fantastic for your usage and fulfilling the necessity.
6. A Rack Behind the Mirror
There should be a rack behind the Mirror where you put all bathroom set along with a few fast aid kits and some necessary medicine.
7. Bathroom Set
A bathroom set includes a soap/lotion dispenser, toothbrush holder, soap dish, and tumbler. Although these can be bought separately, however, if you buy a set together, then it must be eye-catching.
8. Mirror:
You can't think of a bathroom without a mirror. Mirrors are of different size and designs. Frameless and framed- both types are available. You go for one, which will adjust to your bathroom and other accessories.
9. Toilet Paper Holder
A toilet paper holder is another must-have accessory in your bathroom. A free-standing or wall mount- you can go for anyone.
10. Toilet
Usually of white color. Most of the modern toilet is closed coupled-which means the toilet cistern and the toilet pan is combined, unlike the older models where the cistern used to be attached to the wall.
11. Toilet Brush & Wastebasket
Toilet brushes with a holder are the most needed accessories to keep clean the surface. A portable wastebasket can be kept in the bathroom to keep the wastage i.e. tissue and any other.
12. Bathmat
After finishing your bathroom activities it is not desirable that you come out of wet feet and slip away. So you can use a bathmat to add some of the modern vanity.
13. Shower Curtain
A waterproof Shower Curtain is the most essential accessory for a bathroom. It protects Bathmat from water at shower time.
There are many printed and single colors Shower Curtains available in the market.
14. Window Curtain
The window Curtain makes your bathroom looks attractive, though some people use only non-transparent glass. But we suggest using a Curtain on the bathroom window.
15. Bluetooth Speaker
If you are a music lover and habituate to relaxing in the bathtub with juice glass in your hand, it would pleasure for you to put an IPX7 rated waterproof Bluetooth speaker in your bathroom.
Your favorite music may make you more relaxed and comfortable in your bathroom.
Choose Your Right Accessories
Contemporary style with futuristic design A must-desired bathroom for you. But, don't jump over to remove the old one and buy and install any new accessories.
Think ahead about the overall design and structure of your house. Keeping harmony with the interior of your house, you can fix your bathroom accessories.
Conclusion
The color, the style, the look, and the finishing! There's an ocean of available choices and different categories of contemporary bathroom accessories in the market.
Due to the highest label of consumers around the world, many companies are investing a huge amount of money and working for innovation in the design and durability of contemporary bathroom accessories globally. Thanks to designers and manufacturers!!
If you just can fix and adorn with the correct combination, you and your family are a few days away from a new, wonderful, and relaxing feeling.