Installing a fountain in the pond makes the surrounding beautiful, happy and healthier. It doesn't only keep the water moving constantly but also helps to increase the oxygen level in the pond.
To keep the continuous flow of the water, fix the top pond pump at the base of the fountain to keep the fish and environment healthy. This will make your plants healthier, too.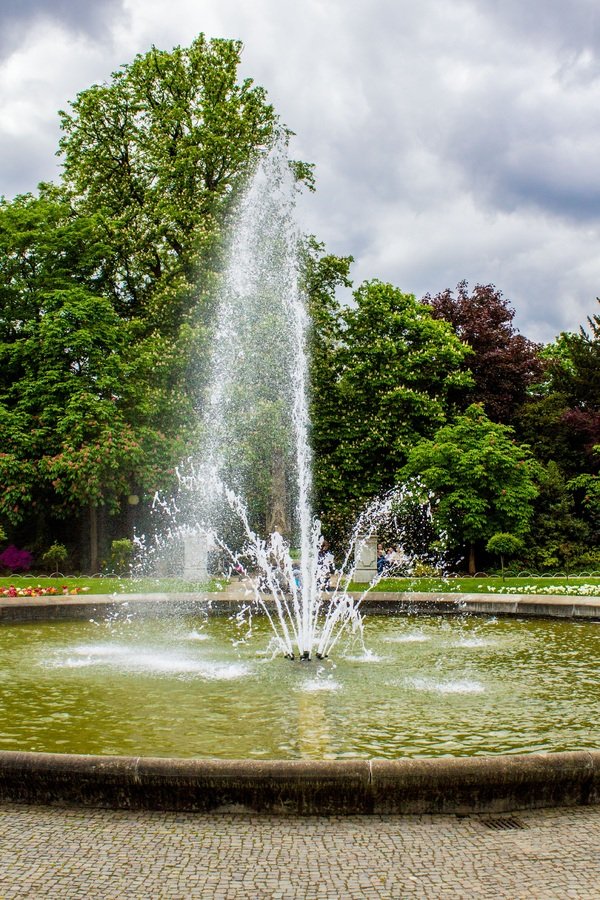 However, installing a fountain is a long-lasting and expensive purchase which requires a considerable investment; so you don't need to jump up to buy directly.
It is an exciting thought to add a water fountain to your garden, and you can hardly wait to enjoy it, but you should spend an appropriate amount of time in choosing the fountain. So, it would be best if you consider a few factors when choosing it.
---
Read Also:
---
Parts and Accessories
Before installing the fountain, you should be familiar with the different parts and accessories needed to keep it running. A pond fountain includes a spray jet as well as submersible drains. Depending on your preference, look for the fountains that have underwater lights, and other accessories which you want.
The life and durability of the fountain parts and accessories, depends on the type and quality of the material. Some manufactures install parts that can last hundreds of years longer than others.
Make sure fountain have bronze as it provides great color and surface to the fountain. It can also be molded in different shapes and designs with fine detail work and can last for a very long time.
Shape, Depth, and Size
This is the most important factor which needs to consider for choosing a pond fountain.  Depend on the size, shape, and depth of the pond you select the fountain. There is a three-layer fountain that may seem grand, but it could also be too large for your pond.
The bigger you select more space you need to have for the water to splash into. Large and big pond fountains also need a significant amount of cleaning and maintenance.
When it comes to depth, the 6-feet are the most common which comes in handy. The ponds that go deeper than six feet means there is not enough oxygen to go around.
So, if you select a pond fountain that goes deeper than six feet, this simply means you need to install a system that is able to do subsurface aeration. As for the size, two things that you need to look into one the horsepower of your fountain pump and second the spray pattern of your fountain.
Type of Pond Water Pumps
Two main types of pond water pumps are submersible and centrifugal pumps. Both pumps have a different application which offers specific advantages.
Submersible pumps typically designed to be fully submerged underwater at the deepest base of the pond. Such pump range in size from 50 to 5,000 gallons per hour. These are easy to install and offer a more economical solution for smaller ponds.
Centrifugal pond pumps, also known as an external pump, they are a reliable and energy-efficient option. This type of pump installed at the dry place or maybe near the pond.
They are mostly preferred for larger ponds over 1000 gallons. As compared to the submersible pump, they are typically louder and more complicated to install, but easy to maintain. So, when selecting a top pond pump, also keep in mind that pumps have different cord lengths and which one is suitable for you.
Installation Method
Choosing a fountain also depend on the method of installation and which one you like to prefer. For instance, you don't have sufficient time for the project, you can get it from a speciality company that will install it, or you can hire professionals.
It's always wise if you are choosing a big piece of pond fountain, better to hire professional. If you are looking to choose a small fountain, you can probably do it yourself. It is yet another important factor that needs to consider in your decision to help you choose a better option and which goes with the theme of your garden.
Wrap Up
Whether you already have a fountain or are planning to install a pond fountain, it is a great idea. It improves the appearance of your garden as well as plays a vital role in keeping your pond fish, water plants alive and healthy.
So while installing, it's important to choose the right pond water pump and the right size of tubing as it has a straight effect on the pond pump's maximum lift capability. This will go a long way toward keeping your water clean and healthy and your pump operating efficiently. Installing a pond fountain is not a small investment, so it's important to consider all the factors mentioned above.