Having an outdoor space that you can enjoy whenever you want is a great way of making the most of your home and enhancing your enjoyment of living there.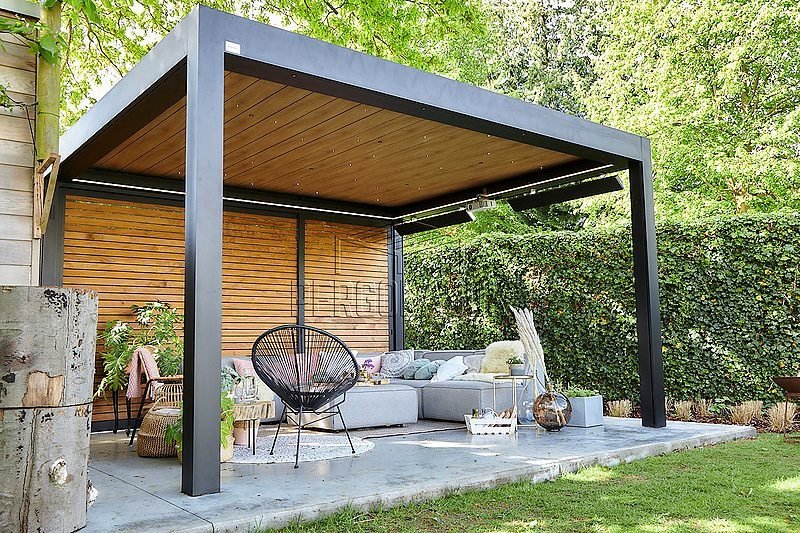 Adding a feature like a louvered pergola is the sort of move that can have a really positive and transformational impact on your outdoor living space.
Here is a look at how to make the most of every opportunity to spend time in your backyard with the help of a louvered pergola.
Spend More Time Outdoors.
We all know how nice it feels to get outside and take in the fresh air and a change of scenery. The weather can impact your ability to spend as much time as you want outdoors. Unless you get a louvered pergola to give you excellent protection from the elements.
A rainy day doesn't have to spoil the party. When you have a louvered pergola it will help keep you dry. This type of pergola has a perimeter gutter system that ensures you stay dry and carry on the party even when the rain is coming down.
Fit it and Forget it.
If you are going to invest in something like a pergola to make the most of your outdoor space you want to spend as much time as possible enjoying your purchase.
The good news about a louvered pergola is that it is designed and built to last. It also requires minimal maintenance. You won't have to spend time staining, painting, or waterproofing a louvered pergola that is virtually maintenance-free.
---
Read Also:
---
You can Control the Temperature.
When the outside temperature drops that can often be when you think about moving indoors, even when you don't really want to do that.
You can get a louvered pergola that is temperature controlled. That means you can change the settings to keep you comfortable for as long as you want to enjoy staying outdoors.
A Louvered Pergola Offers Smart Technology
So many of us rely on smart technology around the house these days. You can also take that technology outdoors when you buy a louvered pergola that offers the same sort of technology.
You can get a model that offers you the ability to control temperature settings and change the direction of the shades at a touch of a button.
Suitable for any Environment
Regardless of whether you live in a climate where high winds, cold winters, or hot summers can play a part in your plans, you will discover that a suitable louvered pergola will be able to offer good protection in these conditions.
A good quality louvered pergola offers the right level of design and build quality to deliver the sort of structural integrity that means you can shrug off the threat of the elements spoiling your plans or damaging your pergola.
As you can see, fitting a louvered pergola could be one of the best decisions you make when it comes to transforming your outdoor space and delivering the best opportunity to continue your enjoyment for as long as you want.