Are you planning on a bathroom remodel? It's an excellent idea, but it can be a tricky and expensive project to take on yourself.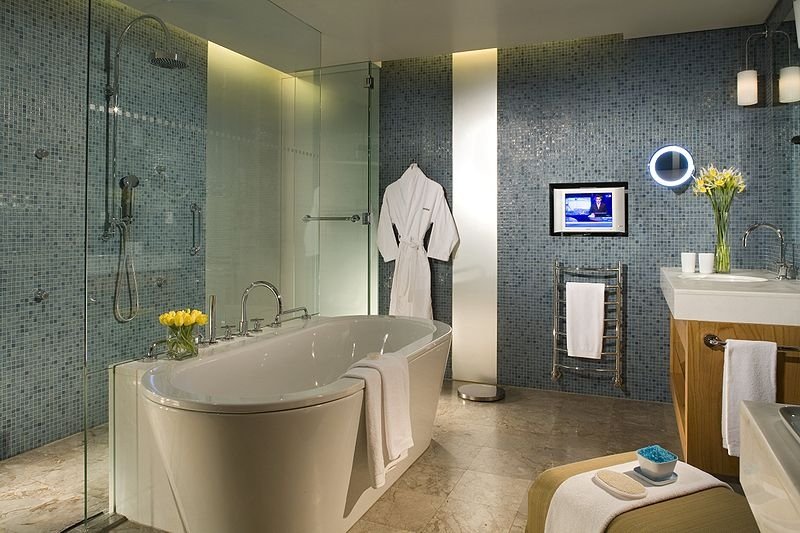 If you're not experienced with construction and plumbing, you could end up costing yourself more time and money than you anticipated.
If you are looking for bathroom remodeling services, you want to make sure you find the right company to perform the work for you. Remodeling even a small bathroom is an involved process and it's important to know you can trust those doing the work for you. This article will help get you started on finding the best contractor for your project. Keep reading to learn more!
Envision Your Dream Bathroom
What do you want the new bathroom to look like? What type of fixtures and features do you want? Maybe you're imagining a spa-like oasis with a freestanding tub and luxurious finishes or a more functional space with double vanity and ample storage.
It is also important to consider what is your general bathroom remodeling idea, your budget, the timeline, and what are your goals for the space.
Addressing these concerns will help you find the right company for the job. There are tons of companies that offer bathroom remodeling services, but not all of them are created equal.
1. Get Referrals from Friends and Family for Bathroom Remodelling Services
Talk to friends, family, and your neighbors and ask for recommendations. If someone you trust has had a good experience with a bathroom remodeling company, you're more likely to have a good experience as well.
Check online reviews of sites where you can read reviews from past customers. This can give you a good idea of what to expect from a company.
Make sure you're comfortable with the company you're hiring. You should be able to communicate your vision for the project and feel confident that they'll be able to carry it out.
---
Read Also:
---
2. Make Sure the Company is Licensed and Insured
Make sure the company is licensed, insured, and experienced. Ask to see proof of insurance and licenses, and check that the company has experience remodeling bathrooms.
Bathroom remodeling can be complex, so you'll want to make sure the company you hire has experience with the type of project you're envisioning. Ask to see photos of past projects, and make sure they have a good understanding of the work that will need to be done.
3. Have a Detailed Contract Before Starting the Project
Have a detailed contract before starting the project because this will protect you and your investment. This ensures that there is a clear understanding of the work that needs to be done, as well as the timeline and budget for the project. The project stays on track and both you and the company are clear on the scope of work.
Make sure to communicate with the company throughout the project to see to it that everything is going according to plan and that you're happy with the progress.
If you have any questions or concerns, don't hesitate to reach out to your bathroom remodeling company. When you are confident about every detail of your bathroom remodeling, follow this source.
Make Your Final Decision
Don't rush to work with the first bathroom remodeling services contractor you speak to. Instead, keep these three factors in mind. With these tips, you can find a professional contractor you can trust. For more helpful renovation tips, browse our site for more.