The average cost of a bathroom remodel is $10,000.
But there's one big factor that can drive the cost of your bathroom to remodel much higher.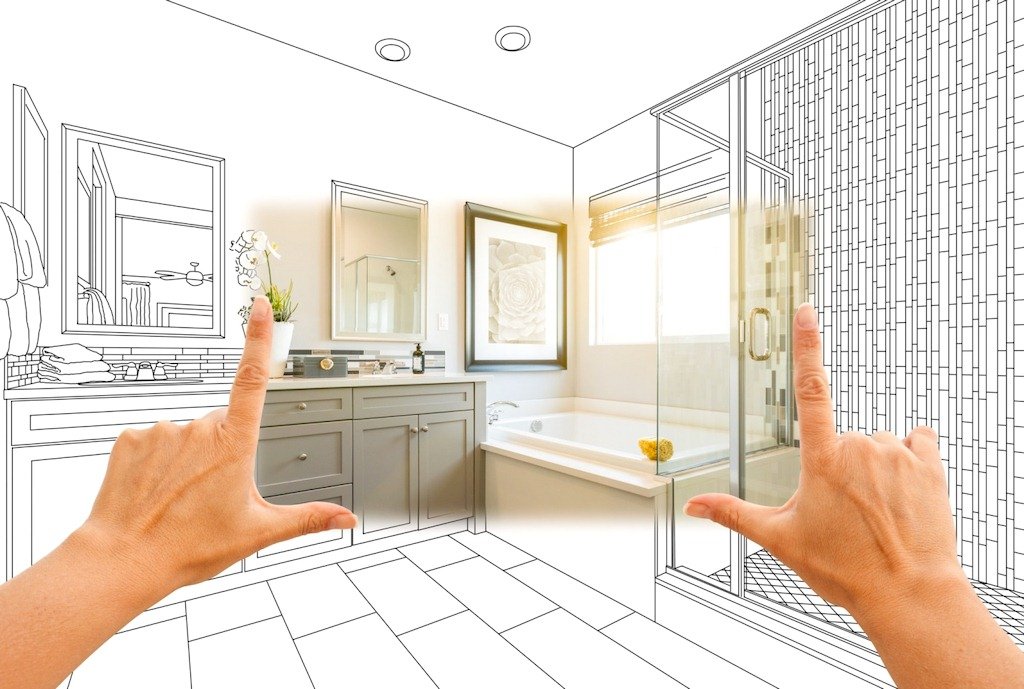 Plumbing remodeling is sometimes necessary and sometimes simply cosmetic. Either way, it requires some professional help, plenty of time, and a lofty budget.
Keep reading to learn what you need to do about changing your bathroom's plumbing.
---
Read Also:
---
Plumbing Remodeling Means Remodeling Your Entire Bathroom
If you're thinking about replacing your bathroom's plumbing, it's important to understand that this means remodeling the rest of your bathroom as well.
Even if you've recently tiled your floors or shower, this work will likely be lost. That's because both your floors and walls will need to be opened and exposed in order to access your old plumbing.
So if you're considering remodeling your bathroom, then redoing your plumbing, later on, think twice. While it means a bigger bill now, you'll save money over time by replacing everything at once.
If you can't afford both right now, it's better to save your money and do the entire project later on.
Design Your Remodel Before You Redo Your Plumbing
Just as you don't want to start laying down a new tile floor before you rip out your old plumbing, you also don't want to start replacing your pipes before designing your new space.
In most cases,  homeowners renovate their plumbing because it's old and worn out, and could be leaking.
This also means the bathroom layout is likely also out of date. It may have been designed for older models of toilets, sinks, tubs, and other bathroom amenities.
Modern toilets are sleeker. Sinks and cabinets are larger, especially if you're jumping on his and her sink trend. And you might be thinking about replacing that old bathtub with a modern shower.
That's why you should design your new bathroom before you ever touch the plumbing.
You may need to move your pipes around in order to accommodate these new amenities.
If you previously had a tub, you'll need plumbing to run farther up your wall if you want to switch to a shower. Your new, larger vanity might require a pipe move as well.
Laying down new plumbing and then discovering that it doesn't work for your new bathroom design is a big and potentially costly mistake.
Understand that a Major Move Means a Major Bill
Sometimes redesigning the layout of your plumbing is necessary to make your space more modern and usable. But before you start dreaming of a totally new bathroom layout, there's something you'll need to think about.
Moving around all of your plumbing often requires more than just some new pipes.
Floor joints, wall supports, and other elements of your home might need to be moved or replaced in order to change the layout of your plumbing.
Depending on your bathroom and your new design ideas, you may even need to raise the floor or change the layout of your walls.
With more changes come more costs. If you're remodeling on a budget, keep this in mind when you're thinking about major plumbing renovation.
A higher bill isn't the only thing you need to think about. Check out this article by St Charles Plumbing Company to learn a few more tips you should know.
Masting Your Bathroom Remodel
Plumbing remodeling can be expensive. But it can also help you prevent a costly leak and allow you to change the layout of your bathroom to make it more usable.
For more tips and tricks on mastering your bathroom remodel or any project around your home, check out the rest of our blog.