Are you thinking about updating your bathroom? Did you know that 9 out of 10 homeowners are thinking about remodeling their homes? Whether you're looking to just upgrade your bathtub or your entire room, you'll want to read this guide before beginning.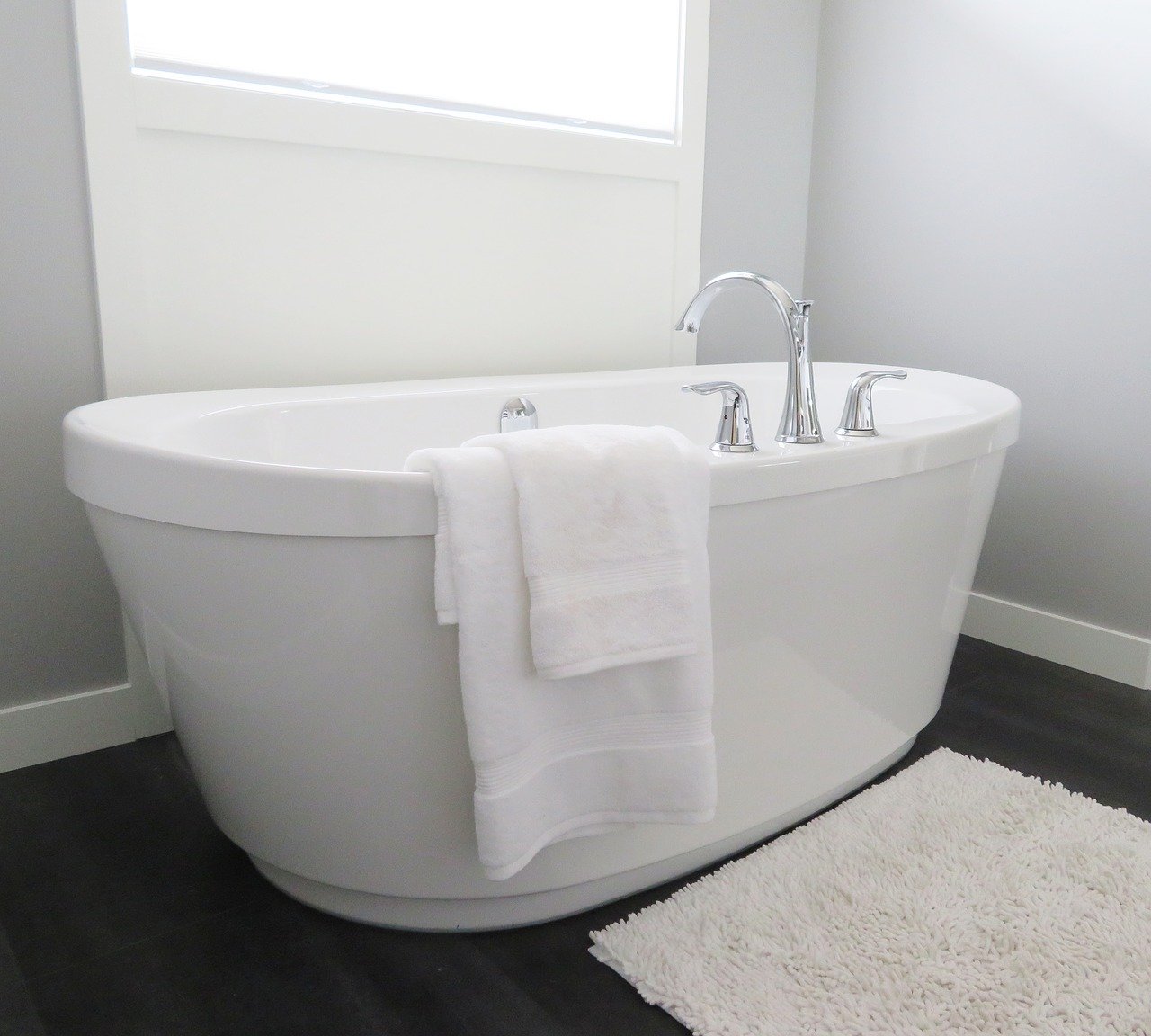 In this article, explore the ultimate bathtub buying guide. Learn what you should and shouldn't look for when it comes to your dream tub.
Read on to discover how to find the tub of your dreams from the size and shape, to the style.
The Different Types of Bathtubs
There are different types of stand alone tubs such as soaking and whirlpool tubs. Whirlpool tubs for example have jets that will help massage any sore muscles or joints. They can help provide some relief and give a relaxing experience.
---
Read Also:
---
Soaking Tubs
Soaking tubs go deeper than a regular tub. When taking a look at different kinds of bathtubs, choose a soaking tub when you're looking to soak deeper than a standard tub.
Air Tubs
Air tubs are similar to whirlpool tubs. They have air that comes out of a number of jets instead of shooting it from a few spots.
It's a less concentrated experience. They cost more than whirlpool tubs.
Walk-in Options
You can also choose what's known as a walk-in tub. These are a good option for those who have disabilities, or the elderly. It makes getting in and out of a tub much smoother. These are some of the more expensive options.
Things to Consider When Buying a Bathtub
Before buying your bathtub, it's important to ask yourself a few questions such as how much space do you have available, and if the weight of the tub will cause a problem? For example, certain types of bathtubs can weigh 1,000 pounds.
You might need to stabilize your flooring before bringing the tub in. If your bathroom is on a higher floor, it might be more difficult to bring the tub upstairs.
Do You Have Room for It?
Before choosing your ideal tub, you'll want to take measurements in your bathroom to determine how much space you have to work with. After measuring the area, you might determine that the tub you've dreamed of won't fit into your space.
Take notes of different considerations such as where the drain is on the floor. You want to make sure that it'll work with the placement of the tub.
What About the Shape?
When determining what size you have available, you'll also want to consider the shape of the tub. If you enjoy the shape of your current tub, you might want a similar shape. You can choose a different style if the area will allow it.
Tub Depth and Height
Think about how the tub will be in comparison to the floor. Depending on the style, you might need an elevated tub. Next, think about how deep you want the tub to be.
Faucet
You can upgrade different components of your tubs such as drains, knobs, and faucets. You can choose from various fixtures to choose one that fits the look you're looking to create.
Is It Comfortable?
Before you buy a tub, you'll want to preferably try it before you buy it. What that means is you'll want to climb into it and see how it feels.
Tub Material
There are different tub materials, and you should consider what's most important to you when picking one out. For example, a cast iron tub is very expensive, but it's more durable. If you choose a cast iron tub, you might need to reinforce the flooring first.
Porcelain Enameled Steel
You can choose porcelain enameled steel for a less expensive option. They're durable and easy to maintain but can chip if they're hit by a hard object.
Acrylic
This material is very popular and comes in various shapes, sizes, and colors. They can stain or scratch, so you'll want to choose a higher-grade acrylic tub.
Plastic Composite
The plastic composite is also known as fiberglass. It's lightweight and less expensive. They're easier to install but are more likely to crack or scratch.
Choosing Whether to Repair or Refinish Your Tub
Ask yourself if your tub is worn, cracked, or leaking. If so, you might want to start looking for where to buy a bathtub.
If you decide that you want to keep your tub, you can refinish it. When you line or refinish your tub, that's a way to fix stains and chips.
Certain companies can fix your tub using a polyurethane coating. Some companies use an acrylic liner that'll match the style, shape, and size of your tub.
Choosing the Tub for the Ultimate Bath Experience
Think about the type of bath experience you're looking for before picking the right tub. There's more to picking out the right tub for you besides water jets or air.
For example, if you're tall you won't want a small tub since you'll be hanging out. Whereas, if you're on the shorter side, you might not be able to rest your feet on the tub of your choosing.
Also, think about the depth of the tub. While some want to be deep in the tub, others don't. Also, if you want to have the option to bathe or shower, make sure there's the option to have it be a shower as well.
If you can combine both the tub and shower into one, this will save you on space. You'll also want to think about the ideal style, plus the cost of the tub.
Exploring a Bathtub Buying Guide
Now that you've explored this bathtub buying guide, you should be able to pick out the ideal tub for you. Are you looking for some design inspiration for your bathroom?
Or maybe inspiration in general for your entire home? Check out our other articles today for everything from design ideas to home improvement.