When it comes time to choose the flooring of your home, it's not as cut-and-dry as many new homeowners think. With so many different flooring options today, how do you possibly make the right decision? Well, much of this choice hinges on your budget.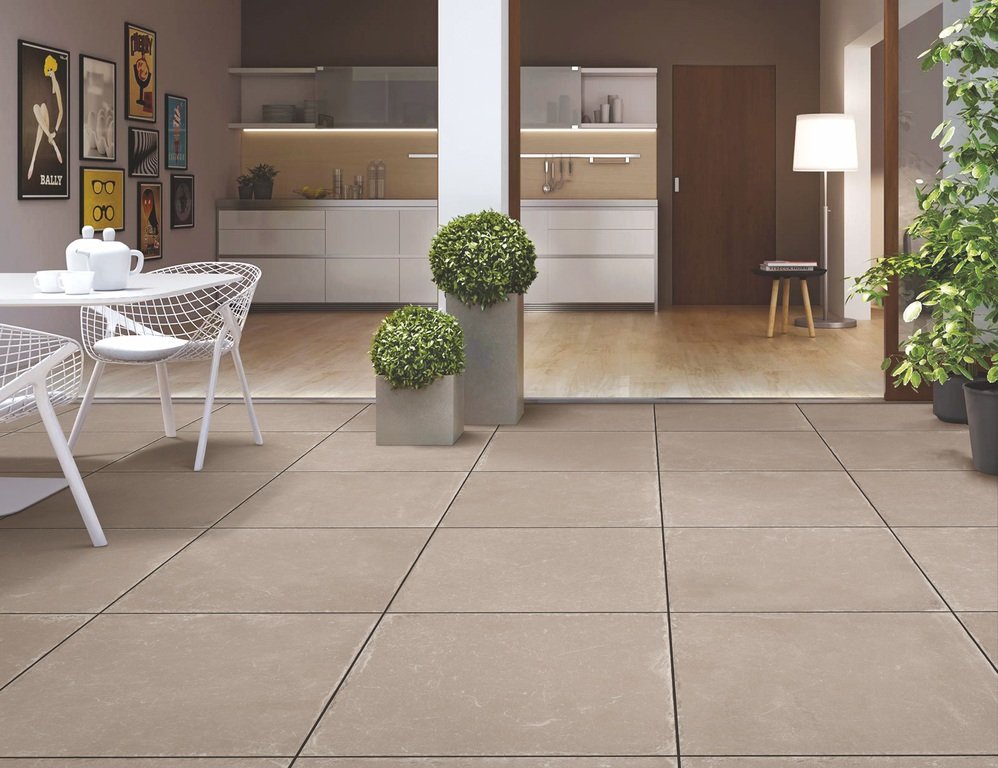 And if you have the money to spare, there's no better choice for flooring than polished porcelain tile. Yes, it's on the pricier end of the spectrum compared to other flooring materials. But it's an investment — and one that will last decades.
If you're considering polished porcelain tiles, here's why they're a great choice.
Polished Porcelain Tile is More Cost-Effective
While it might seem like the more costly choice when it comes to flooring materials, porcelain tiling is actually one of the most cost-effective materials you could choose. Why? Because it will outlast almost any other flooring material on the market today.
So, in the long run, you're saving money on your flooring as porcelain tiles have an incomparable "shelf-life". Some of the best include maxfine porcelain slabs.
They're made from clay and fine particles, fired at extremely high temperatures. The result is a less porous, much harder surface than standard tile materials.
Today, you can expect to pay between $5-and $25 per square foot for porcelain tiles. As well as an installation cost of $10-$25 per square foot.
---
Read Also:
---
It Requires Less Maintenance
Yes, ceramic tiling is hard-wearing and tough. But the truth is, nothing quite measures up to porcelain tile flooring. In fact, it's one of the toughest on the market today.
It's not only hard and dense, but it's resistant to huge amounts of pressure and stress. So much so that you can even use porcelain tiling in commercial environments.
This means that porcelain tiles require little to no maintenance over their lifetime. However, it's important that you choose the right type of porcelain tile for your flooring.
It must have a PEI (Porcelain Enamel Institute) ranking of 5, at a minimum. These tiles are perfect for high-traffic areas in the home, such as kitchens and bathrooms.
If a tile cracks or becomes damaged, they are easy to remove and replace. Always buy a few extra tiles and keep them in storage just in case!
Porcelain Tiling Offers Flexible Design
One of the greatest benefits of porcelain tiling is its versatility. Today, you can find porcelain tiling that mimics a myriad of other materials — from wood to marble, granite, bamboo, and even cork.
So, if you're looking for a specific floor design, but want the durability of tile flooring, porcelain tiles are your go-to.
They Are Highly Durable
If we've said it once, we'll say it again, nothing quite measures up to the durability of porcelain tiles.
Due to their hard-wearing nature, porcelain tiles can withstand chemical exposure, scratches, dents, stains, heavy loads, and even color fading over time. As mentioned, they are an investment and require a significant upfront cost. However, they will last you a lifetime and you'll never look back.
Looking to Revamp Your Home?
Choosing polished porcelain tile as your home's flooring is one of the best choices you can make. Not only in terms of quality, but it adds to the value of your home. All in all, this gives you a better chance of selling your home for the right price — if that's your plan in the future.
Looking to revamp certain areas of your home? Check out the rest of this site for all the home improvement inspiration you need.