Bedrooms are perhaps the most intimate space in a house. It's not just for sleeping in; a bedroom is where you spend a large part of your day, perhaps getting ready, Skyping with people, or simply watching Netflix.
And it is natural to not want drab grey walls around you for all this time.
Hiring an interior decorator is not affordable for a lot of us. Even if it is, a professional can come with their own ideas of beauty which might not appeal to your sense of aesthetics.
Whether you want to enjoy a sense of pride in decorating your bedroom interior by yourself, or just want to save a ton of money from what you will pay a professional decorator, here are 10 ways you could go about spicing up your indoors.
A Note on Buying Decor
A lot of people think decorating a space means going to Walmart and buying a big truckload of lampshades, fancy lights, fake flowers, and picking up art from the local gallery.
While all these can definitely do a favour to most spaces, this is not all there is to interior decoration. And you certainly need not splurge a month's salary to accessorise your space.
You can make your own decoration a lot of times, like repainting an old fabric lampshade or sculpting an interpretative art from putty or moulding clay.
A lot of good decors can also be found at garage sales. If nothing else, leave the space blank, and decorate the wall with a motif you make on your own! More on that in a while.
How Good is DIY Decor?
Almost everything about DIY decor is subjective.
Depending upon how it was made, what it was made on, how it was preserved, and how long it has been since it was put together, you can have a short time before it must go into the trash bin, or have it last for quite a few years in the same glory.
When making something from an internet manual, you're probably going to get bad results the first few tries. A lot of people elect not to put those trys on display.
If you can, make several pieces of what you're making, and you can choose which ones to keep and which ones to throw or sell.
A lot of DIY decors made using home supplies are perishable or break easily.
Using clear nail polish, varnish sprays or metal wires for the structure are often advised, but take careful decisions after considering the effects the method may have on the look and longevity of the article.
Now, to get to the meat and potatoes…
10 Best Ways to Spruce up Your Bedroom Decor
---
Read Also:
---
1. Lighting Your Bedroom Interior
How well a room is lit often determines how it is perceived. Opening the blinds and letting in more light can make your room feel considerably warmer, even if the temperature doesn't change.
A lot of people are bothered by bright sunlight waking them up; add a light tint to the window using some cellophane, if you are too.
Natural light is in trend currently. Artificial lighting can be employed if there isn't much natural light entering from your windows.
Light up dark corners, artwork, or just wrap some Christmas lights on the border of the bed! Or get artsy and decorate with some nice incandescent bulbs and surround them with some tinsel (though from a safe distance).
It is also a great idea to design your own neon sign and place it on the wall to add vibes and brighten up your room.
2. Paint Jobs
A new coat of paint can give a novel look to your room. A welcoming colour can give a giant lift to a room's appearance.
There are so many colours you can try out, from a pastel shade to pale blues and yellows. Painting the average bedroom doesn't take more than a week, and the room looks brand new!
If you're not too keen on painting a room, you may hire a painting service. Getting PVC panels is also a good idea, though one should first make sure it is a fire-safe option.
3. Play with The Linen and Curtains
A bed usually takes a big area in a bedroom. So just some new bedcovers or sheets can add some novelty to space.
Get some nice cushions and pillows, hand a few drapes from the ceiling and lace them with some fire-safe Christmas lights. You can also go minimalist and have just two pillows atop a mattress, get rid of your bed frame too maybe!
Windows with blinds are good, but curtains have their own old-school charm to them. A kids' room can have some cartoons, a geek's room can have a few video game characters, or you could just get off-white curtains to hang loose.
A DIY tassle can be used to tie them together; it makes for a great way to frame your window.
4. Add Some Life – Plantlife
The ultimate uplift to a room in my eyes is adding some plants. Empty corners do nicely with some fern or a potted shrub. You can drill a planter onto an empty wall, fill it with potting mix and grow herbs on it.
If nothing else, throw some flax or mustard seeds from the kitchen into it and watch as the grassy foliage emerges and brings amazing blossoms with it.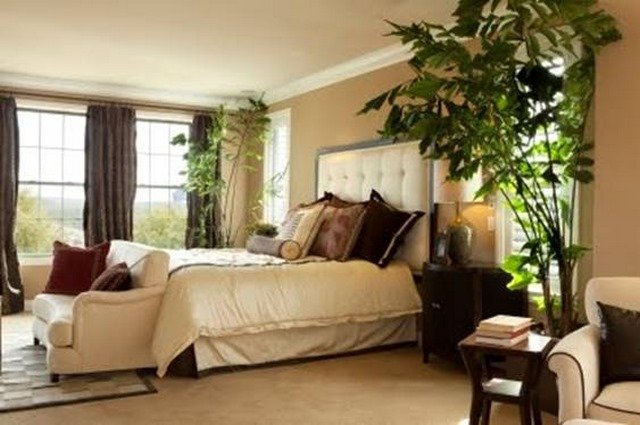 5. Can You Art this Up?
I have a ton of stuff that has some special significance to me. Even if it is something pretty lame like a cup with a picture printed on the surface, it is hard to throw out or give away because it is the first gift my nephew gave me.
So what do I do when it chips at the corner of the handle gets loose?
Well, get artsy! So whether it is a picture frame, an old pencil holder, or just some cardboard boxes, let your imagination run wild!
Pick up some hot glue and fix some shiny tinsel on it, repurpose something as an incense holder, or just paste things along the edge of the mirror along with some old photos and you have a new room in seconds!
6. It's Not Just About Sight
Granted, most of us judge a room by how it looks to the eye. But there is a big role of the other senses in the matter as well. You just cannot hold a negative thought when you smell cookies being baked, for example.
Well, you can play around with other aspects of the room as well, be it smell, sounds, textures, warmth, or motion!
Get some essential oils and make a DIY air and linen freshener. Place a wind chime outside the window and enjoy the meditative atmosphere. Get a different rug for the floor, and the squish on the floor will be heavenly!
7. Maybe it's the Mattress?
If you're sitting on your bed and don't feel at peace despite having a beautifully decorated room around you, the problem could be in your mattress. A lot of times, it is just smelly and needs some proper cleaning.
But other times, your mattress might need to be worn out and need replacement. Get informed about desirable features of a mattress, and buy one as per your budget. Brands like Saatva have a variety of mattresses that brings value for innerspring support. You can check out CreditDonkey to compare each mattress from Classic to Solaire.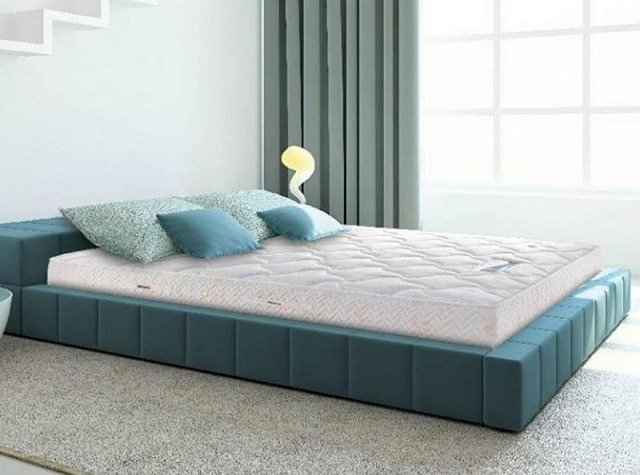 8. Play with Some Contrast
We often end up selecting decor based on what matches our existing themes and motifs. But a lot of times, chucking all notions of sync and symmetry is all a room needs to get a brand new avatar.
So instead of putting candles with mirrors, put them next to a framed scenic painting instead. Put plants next to incandescent bulbs and watch them weave magic!
9. Do You Have the Right Chi?
Feng Shui has been a craze for a while now. I'm not telling you to believe in anything if you don't.
But reading through a list of suggestions (whatever be the underlying reason) and trying out placing objects accordingly can get you a host of ideas on placing everyday stuff like mirrors, plants, lights, table fans, and others.
Plus, there are some pretty neat mantle pieces you can find that give your room an antique and cultured feel if nothing else.
10. Add Your Personal Touch
This is where it gets subjective. What do you love? Are you an artist at large who cannot stop their fingers when they see paint lying around?
Are you a budding writer who worships Hemingway and Tolstoy? Or are you a spirituality buff who wants to be surrounded by harmony and peace?
Whatever your proclivities, let them flow out of your heart and into the bedroom.
Hang some origami birds on the window, fill some chemist flasks with colourful candy and place them on a drilled-in bookshelf, or hang some artificial flowers on strings above the bed.
Colours you love, motifs you admire arranged in ways you'd like them to be; what better way of decorating an interior are there?
Does these 10 Best Ways To Make Your Bedroom Interior Creative and Innovative help you out? I hope it does. It can be really fun to redecorate your house, and bedrooms are a great place to start. That's why I do mine so often!
---
This post is contributed by Jenna Jamieson from Mattressify.com