When it comes to windows in your home, it can be difficult to decide between repairing them or replacing them. Homeowners are often faced with the decision of whether it is worth investing in repairs or if they should take the plunge and completely replace their windows.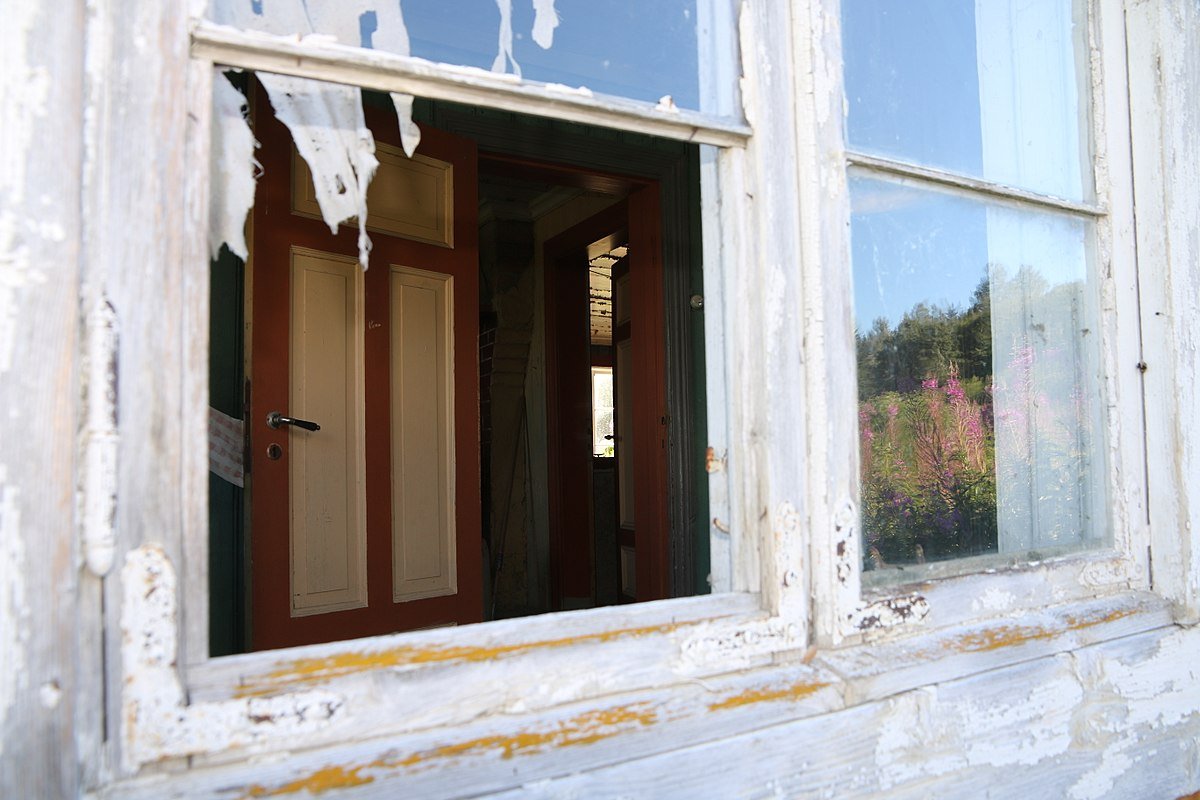 While replacing windows can seem like a large expense, repairing them can offer many advantages that may not be immediately evident. In this article, we will discuss the benefits of repairing windows instead of replacing them.
Cost Savings
One way to achieve cost savings is by repairing windows instead of replacing them. Window replacement can be a costly endeavor, and in many cases, it may not be necessary.
Repairing windows can extend the life of the window by fixing small issues such as cracks or broken seals. This can save homeowners money on energy bills as well, as repaired windows are more energy-efficient.
In addition to saving money, repairing windows is also an environmentally friendly option.
By avoiding window replacement, less waste is produced and fewer resources are consumed in the manufacturing process of new windows. Homeowners can feel good about choosing a sustainable option that reduces their carbon footprint.
Overall, repairing windows instead of replacing them is a smart way to achieve cost savings while also being mindful of our impact on the environment.
With improved energy efficiency and reduced waste production, this approach benefits both homeowners and the planet we call home.
---
Read Also:
---
Reduced Waste
Replacing old, drafty windows may seem like the only solution to reduce energy loss and increase efficiency. However, repairing existing window frames can be a more sustainable and cost-effective option.
Repairing windows involves fixing any cracks or gaps in the frame and replacing worn-out weatherstripping. This method not only reduces waste but also saves on resources such as energy and materials that would be required for a full replacement.
By repairing windows instead of replacing them, homeowners can also preserve the character and style of their home's original architecture.
Window repairs are often less disruptive than replacements since they don't require removing the entire frame, which can be particularly important for historic homes or buildings with unique designs.
Additionally, repairing windows is typically faster than installing new ones, meaning homeowners won't have to deal with extended periods of construction noise or mess.
Preservation of Design
Window repair is a crucial step in preserving the design of older homes and buildings. Many historic structures were designed with specific types of windows that are no longer produced, which means replacement windows may not match the original style.
Additionally, replacing windows can be costly and often requires altering the structure of the building to accommodate new sizes or shapes. By repairing existing windows, homeowners can maintain the architectural integrity of their property while also saving money.
Moreover, repairing windows rather than replacing them is an eco-friendly choice. The production and transportation of new materials required for window replacement have a significant environmental impact.
Repairing existing windows prevents unnecessary waste and reduces energy consumption associated with producing new materials. It also helps to reduce construction debris that would otherwise end up in landfills.
Quality Assurance
Quality assurance is an essential aspect of window repair services. Window repairs are a cost-effective alternative to replacing damaged windows, but the quality of the repair work heavily impacts its longevity and effectiveness.
Good quality assurance practices ensure that all necessary steps have been taken to fix the issue and prevent further damage from occurring.
Experienced window repair professionals will conduct thorough inspections of the entire window frame, assess any underlying issues or damages, and provide recommendations on how to prevent future problems. The experts of window screen repair Glendale ca help you to have a more efficient window repair job.
Proper quality assurance also entails using high-quality materials during repairs. This ensures that the repaired windows can withstand harsh weather conditions and maintain their structural integrity over time. Poor-quality materials may lead to
recurrent issues, which could potentially result in more significant damages that require costly repairs or replacements.
At times, minor repairs may not be enough if there are several underlying issues with your windows; however, opting for a qualified team of professionals in home window repair Los Angeles assures you that they will detect every problem no matter how small it is.
The benefits of repairing windows instead of replacing them include saving you money on expensive replacements while still keeping your home comfortable and energy-efficient for years to come.
Therefore, when hiring window repair services near you, ensure that they offer quality assurance as part of their service package.
Conclusion
In conclusion, investing in repair rather than replacement not only saves money but also benefits the environment. When it comes to windows, repairing instead of replacing can save up to 60% of the total cost.
Additionally, window repair is a much more sustainable option as it reduces the amount of waste generated by old windows being thrown away.
Furthermore, repairing windows can help maintain the historical integrity of older buildings. In many cases, original windows cannot be replicated with newer models and therefore must be restored.
By preserving these original features through repair, we are able to maintain the unique character and charm of our cities and towns.
In summary, investing in window repair is a smart choice for both your wallet and the planet.
By extending the life of your existing windows through repairs rather than replacements, you are not only saving money on costly replacements but also reducing your carbon footprint by keeping waste out of landfills. So why replace it when you can repair it?