If you're lucky enough to have a deck attached to your home, you should go all out to make it a place of ultimate luxury and relaxation.
If you don't have a deck, building one is a great investment. In addition, investing in outdoor bamboo decking will not only add value to your home but will also give you years of outdoor memories.
Let's break down what you need to buy to create an amazing luxury deck that your whole family will love.
Check this helpful visual guide to learn more about how a deck can add value to your property and the cost of building one.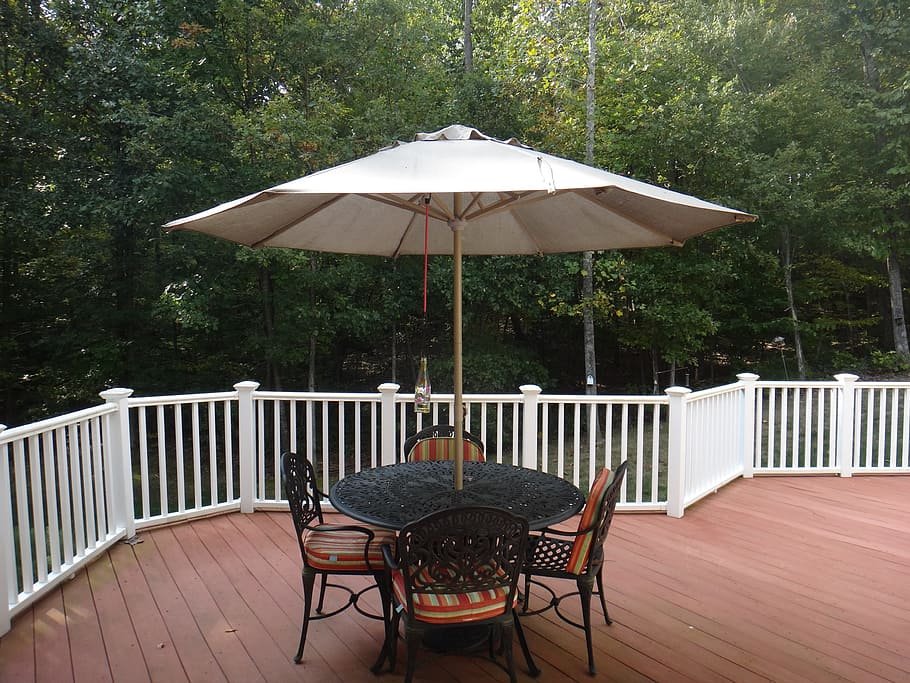 1. Hot Tub
Nothing says luxury more than a hot tub. You can enjoy it all year long, and soaking in a hot tub on a regular basis is even amazing for your health.
Hot tubs are easy to install on your deck. However, there are some factors you need to think about when you're shopping for your dream jacuzzi.
For instance, size, jets, and extra accessories all play a role in the experience and price of your hot tub. Get a better understanding of what hot tubs cost from this blog from Thatcher Pools.
2. Comfy Deck Furniture
You can't enjoy time on the deck without a comfortable place to relax. Luckily, deck furniture can be comfortable and sophisticated. Invest in a furniture set that provides ample seating for hosting parties or having family dinner outside.
To get the best bang for your buck, choose cushions that resist water in case they get rained on. Along with a living room set, a dining table and chairs are a great addition if you have room for them.
---
Read Also:
---
3. Outdoor Kitchen
Outfit your entire deck with a kitchen for the ultimate outdoor parties. A grill, refrigerator, and wet bar are a must. If you want to take it a step further, a wood fire oven for pizza making is the height of luxury, not to mention deliciousness.
Whether you're throwing a fancy dinner party or hosting a backyard barbeque, your guests will love spending time on your deck, and you can play chef behind the grill.
4. Fire Feature
If you want to enjoy your deck all year round, a firepit is a must-have. It will add both luxury and a homey vibe to your backyard deck. A firepit is also a great way to add your personal style to your deck. You can find one in any style, from a cozy wood base pit to a sleek concrete fire table.
5. Outdoor Garden
Turn your backyard into an oasis with a beautiful garden. Adding potted plants, or even an herb container garden, to your deck is a great way to bring in more color.
You can also decorate the base of your deck with a luxury garden so that you have a gorgeous view to enjoy. You might even get to see butterflies dancing around your backyard from your deck!
6. Update Your Deck
Decks are one of the most used parts of your home. Due to high foot traffic, they may end up worse for wear after a while. Before you put your home up for sale, it's a good idea to replace your deck boards or refinish them.
Opt for durable yet affordable eco-friendly composite deck boards that are easy to install to save on costs and help the environment. A beautiful, functional deck will drive up your home's property value without breaking the bank!
Luxury Deck Essentials
Hopefully, you can use these ideas to create the backyard deck of your dreams. The most important thing is to make your luxury deck your own. It should be a place that you can envision your family loving for years to come.
For more home and real estate resources, check out the rest of the blog.