Before the advancement in technology, nobody would have thought we would watch TV without an aerial. Since way back, we have always known an aerial as the key to getting a TV signal.
Whenever one needed to access any television (TV) channels, they needed an aerial to watch their favorite TV channels and the free-to-air channels (Free view).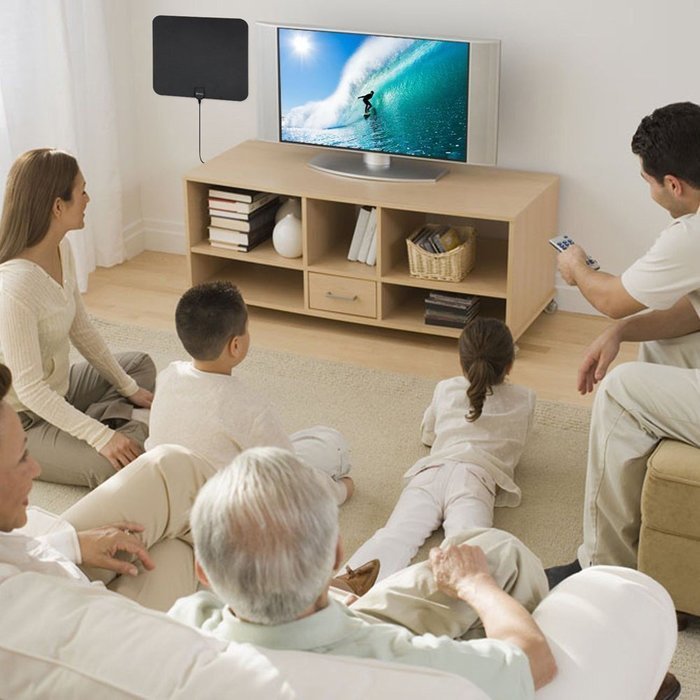 Yet, if you're looking to get TV Aerial Installation Leeds, you can still reach out to a professional crew and get it installed at reasonable pricing.
As the year's pass, humans have invented new technologies and ways to access most of these free-view TV channels, among others, without necessarily having to buy an aerial.
Again, with the growth of numerous streaming services like Netflix, prime video, Disney, ESPN, Apple TV, HBO max, CBS all access, among others, more people are shifting from the traditional use of an aerial to the everyday use of smart TVs, internet, satellite options, cable options, and many others.
As many are opting for diverse ways of entertaining themselves and being up to speed with the latest news globally, traditional news channels will become relevant.
When you buy a television, you are informed about the different types of TVs available and their features. In this case, whether they have an in-built aerial or not.
With that being said, yes, you can get a TV signal without necessarily having to buy an aerial. There are several alternative ways mentioned in this article.
How to Get a Tv Signal Without an Aerial?
Internet Options
We cannot begin and fail to start with the option of using the internet to access a TV signal without having to buy a Satellite or an aerial.
Thanks to technology, the internet has brought many solutions to our day-to-day lives. And one, in this case, is watching TV without an aerial. Here is how you can do it.
---
Read Also:
---
Get A Smart Tv
A smart TV also referred to as a connected TV, is an upgraded traditional TV set. It has combined interactive web and internet features that enable users to browse the internet, stream videos, and music.
In general, smart TV is an advanced old TV set that has merged smart set-top boxes, TV sets, and computers. It comes with an installed free view channels and applications like Now TV, Netflix, etc. No need for extra hardware, just a TV, and you're good to watch.
Streaming Stick
If you do not have an aerial, another way to get a TV signal is to get a streaming stick. A streaming stick, as the name suggests, is a stick or dongle
The streaming stick enables you to stream content, videos, and music on your TV by plugging the stick/dongle into your TV's HDMI port through a wifi connection.
A streaming stick is a Roku stick and fire stick; they are very portable and affordable. With access to the internet, you can download applications that will allow you to access TV channels without necessarily owning an aerial.
For instance, if you are using firestick, you can download the TV player app and watch the BBC, among other TV channels you may like.
Cable TV
Cable TV is a system that distributes TV signals to viewers using radio frequency signals via coaxial cables or fiber-optic cords.
The use of cable TV is another brilliant way of accessing TV channels without having to use an aerial. An example is virgin media cable TV.
Although it is expensive, you are assured of free view channels and other packages depending on what you would love to watch. With virgin broadband, you are likely to pay cheaper for a great TV deal.
Mobile Phone (Screen Mirroring)
Screen mirroring is one of the most reliable and easiest ways to access TV channels on your TV without an aerial. You need to connect your smartphone and TV to the same wifi.
Your TV should have a screen mirroring feature that allows you to connect to your smartphone.
From your phone;
Download a compatible application on your phone. For instance, for Samsung, you can download the Samsung smart things app.
Open screen sharing, ensure your smartphone and TV are using the same wifi network.
Add your Samsung TV and support sharing, then select the smart view button to begin viewing TV channels from your phone.
Use your phone as the remote.
You can also access a TV signal through a satellite dish, android TV boxes, smart set-top boxes, catch on-demand app, and Google Chrome cast, among others.
With the internet connection, you can download apps and stream live on HTTPS.