Some folks buy an artificial Christmas tree that they can use over and over again. Other folks buy a tree with the roots still attached, so it can be planted in the backyard or a nearby forest. But for most Americans, the Christmas tree is purchased as a plant that's been chopped off at the roots.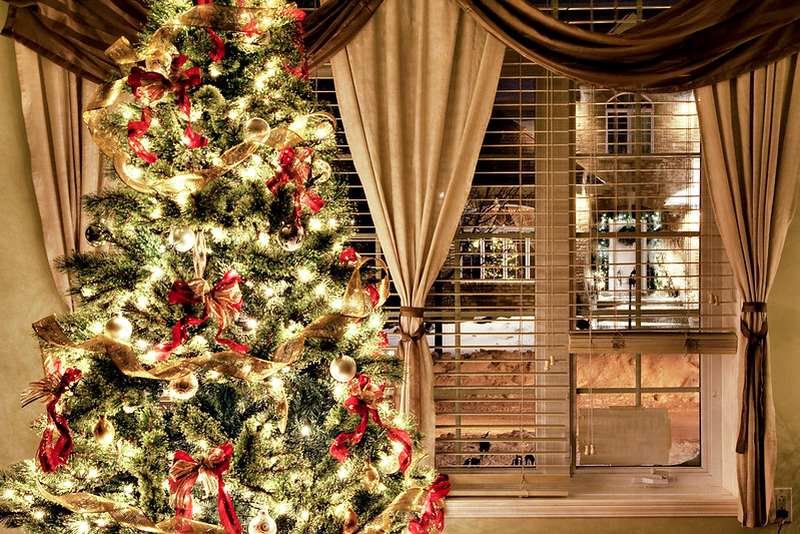 Unfortunately, that means replanting the tree is not an option. Some people merely toss the tree on to the curb after the holidays, leaving it for the garbage collectors.
But you don't have to completely waste your Christmas tree once the season is over and the New Year has arrived. Instead, consider recycling it with one of these suggestions:
---
Takeaways

Christmas trees may be chipped and turned into mulch.
Hang bird feeders from the tree in your backyard for a wildlife habitat.
Cut branches and the trunk for firewood.
---
A "Chipper" Program
Many cities and towns run a "chipper" program. Residents are encouraged to put their tree on the curb during a certain morning or day of the week. The city picks up the trees and then processes them through a wood chipper.
The chips from the leftover Christmas trees are then used for mulch or ground cover in playgrounds and parks. Check with your local waste management company and your city council to find out about any Christmas tree "chipping" programs that will recycle your tree into mulch.
Turn It Into a Wildlife Habitat
Place the tree (without decorations) in your yard and use it as a wildlife habitat for birds and squirrels. Hang feeders, pinecones smeared with peanut butter, and other foods suitable for wildlife from the branches.
The recycled boughs and branches provide extra shelter and comfort for your furry friends. However, you'll still have to dispose of the tree later unless you want deadwood in your yard all summer long.
Use the Branches to Protect Your Plants
If your climate grows cold during the winter months, cut the branches off the Christmas tree and use them to protect your outdoor plants from frost and cold. The blanket of pine needles will help insulate and warm your less hardy plants.
---
Read Also:
---
Donate It to a Conservation Effort
Check with any local conservation groups. Some may collect old Christmas trees and recycle them into habitats for fish, beavers or other wildlife. In some cases, you might have to pay a fee so the group will retrieve your tree.
Use It for Firewood
Dry out the biggest branches and the trunk, and then use them for firewood if you have a fireplace or woodstove. Don't have a place to burn wood? Ask a friend, family member or neighbor if they'd like to have some extra wood for the winter. Most will gladly accept your offer.
Your Christmas tree provides a majestic decoration for your home during the holiday season. Make sure it continues to be useful after the holidays by recycling it for another purpose.