Did you know at some point nearly every home goes through some sort of a remodeling process? It would be helpful to know the best way to go about it. What should you do and how should you do it?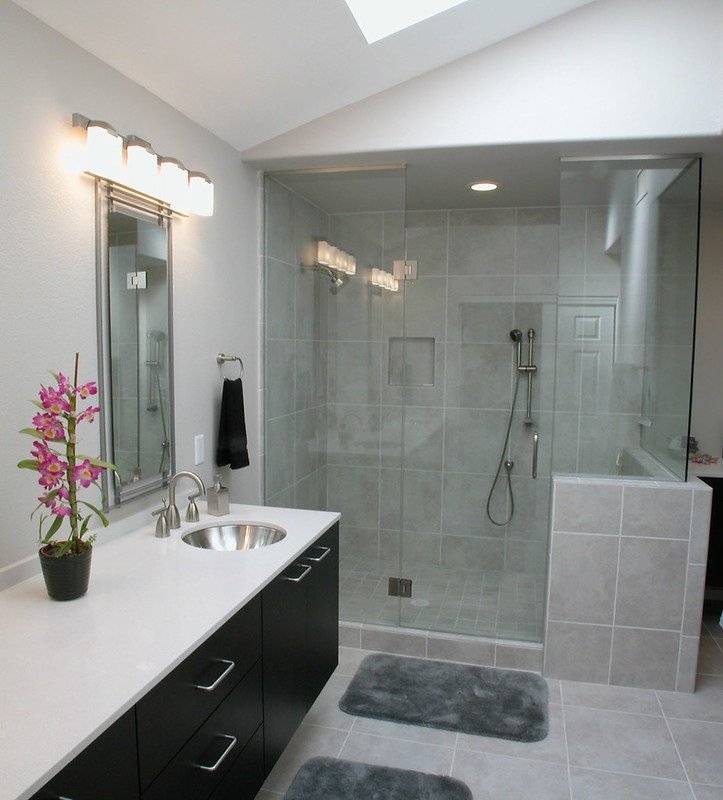 It's helpful to learn what common mistakes to avoid. When remodeling bathrooms you need to know how to not mess up. Keep reading to learn how to avoid mistakes with remodeling bathrooms!
1. Not Researching the Cost of Materials
This leads to problems when you realize that the number of materials you need is more than you originally thought. The best way to avoid this mistake is by doing thorough research prior to starting the remodel.
Get estimates from different hardware and home improvement stores to get the best price for materials. Make sure that you compare types of materials and brand names as different materials can have different prices to make sure they fit in your bathroom remodel budget.
2. Using Incompatible Materials
This can range from having different tile sizes, texture types, or materials that don't work well with each other. When this occurs, it can cause a chaotic and mismatched look within the bathroom and detract from its overall appeal.
To avoid this common mistake, it is important to take all of the materials that are going to be used into consideration and to make sure that they are all compatible.
---
Read Also:
---
3. Poor Ventilation
Without the proper ventilation, moisture can build up and cause mold, mildew, and other growths to spread throughout the bathroom. These unsightly problems can lead to significant health risks including asthma, allergies, and respiratory ailments.
To avoid this risk, it is important to make sure that the bathroom is properly ventilated. The best way to do this is to install an exhaust fan in the bathroom.
4. Taking on Too Much DIY Work
Not only is it highly time-consuming and difficult, but it can also lead to issues if tasks are completed incorrectly. Homeowners need to assess their own ability and research potential tasks before proceeding.
Professional contractors and tradespeople provide the skills and knowledge to get a job done quickly and without errors. To avoid taking on too much DIY work and running into mistakes, the best option is to carefully plan the bathroom remodeling project and seek help from professionals when needed.
5. Underestimating the Value of a Professional
Many homeowners think that because their bathroom is relatively small, they can turn the job over to an unqualified person.
Yet, there are a variety of different skills and tools needed to successfully complete the job. A professional can guide the homeowner through the entire process and guarantee the result is satisfactory.
Without the proper paperwork and contracts, amateur or inexperienced professionals can cause more harm than good in the long term. To avoid any potential headaches, it is wise to hire qualified high-end home remodeling services.
Avoid These Mistakes with Remodeling Bathrooms Today
Remodeling bathrooms can be an enjoyable but challenging task. Taking the time to plan your project thoroughly and researching the potential pitfalls of remodeling a bathroom can help you avoid many of the common mistakes.
Don't forget to be patient and enjoy the process of creating your dream bathroom, you'll be glad you did! Call today to get the help and advice needed to get your job done right to avoid these mistakes with remodeling bathrooms!
If you find this helpful and want to read more great content, check out our latest blog posts now!