When choosing between the corded vs cordless circular saw, the choice is majorly determined by the user's needs and convenience. Both saw models have excellent benefits, but they also differ.
Some people prefer corded circular saws since they are more powerful and work faster as they are directly powered by electricity.
On the other hand, cordless circular saws are highly preferred by those who often travel since they don't restrict movement. You can freely move around when working on your project without any cord restrictions.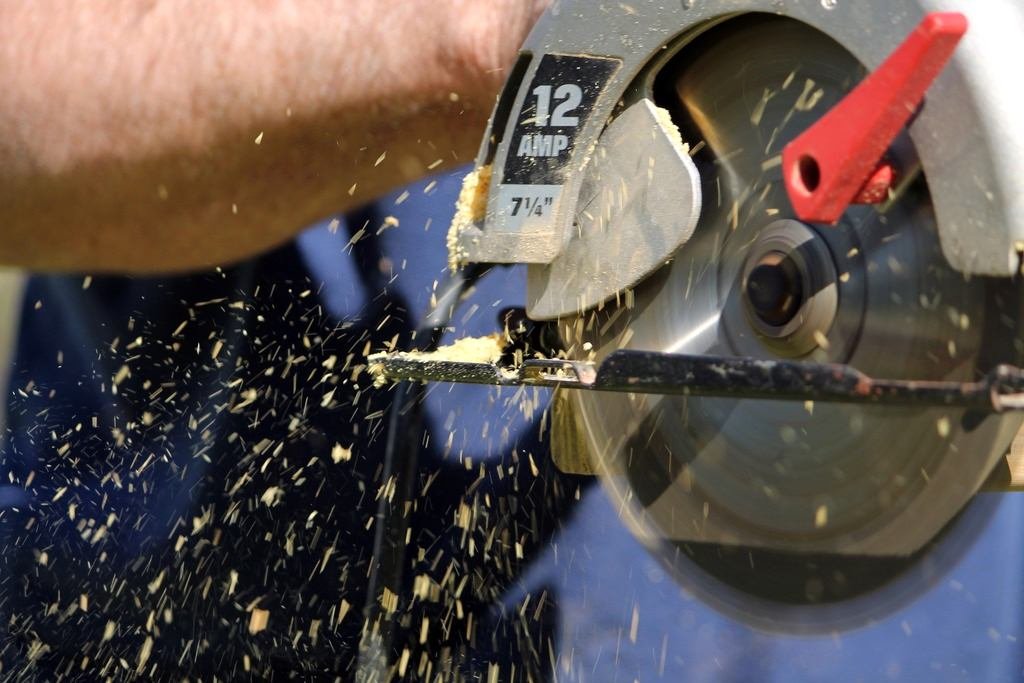 The most significant difference between these two models of circular saws is the source of power.
One needs to be directly connected to the electricity source, while a rechargeable or disposable batteries power the other one.
So, which one do you choose between the two based on power, Even though there are 9 different circular saw types? To select the perfect model to suit your working needs, you need first to figure out their different working modes.
Here are a few points to guide you in choosing the right model:
---
Read Also:
---
If you offer mobile services or you work from different areas, including those without power connection, a cordless circular saw is the right saw to purchase.
These saws do not limit mobility since you are not glued in one area. You can work from different regions, and you can also carry the saw to work on outdoor jobs.
On the other hand, the corded circular saws limit the mobility of the user. They come with different sized power cords ranging from 3 meters and above.
This means that you can only work in an area within 3 meters reach. Also, the corded circular saws can only be used in an area with power connection, or when there is power in your area.
The project you are working on highly determines the amount of power you need. In this case, you will need to be cautious when choosing the saw to work with.
If the project is large/ long such that you need a high supply of power, then the perfect option of a circular saw to choose is the corded saw.
The corded saws are the ideal options for large projects since they provide continuous power supply essential for working on projects that require a high quantity of power.
They are also quite powerful and can handle just any project at hand. Well, when it comes to cordless circular saws, these devices are not ideal for large projects since the power supply is not high.
They are powered by a rechargeable battery that lasts for about 4 to 5 hours when used non-stop. Also, the more the battery drains, the lesser it performs; hence, slowing your work.
The corded circular saws are a bit expensive as opposed to the cordless models.
This is because they utilize high levels of power, especially when working on large projects as opposed to the cordless ones.
Also, the cordless saws come with additional kits essential for working on different projects.
Corded Vs. Cordless Circular Saw – Which One Is Better?
If you need a saw that does not limit you when working on different projects, the best option is the corded circular saw.
These saws are crafted with high-quality parts and are directly connected to the power source to ensure a continued supply of the same power throughout the project.
Thus, you can be able to work fast and efficiently in various jobs.
But, if you need a suitable saw that does not limit movements in the areas where you use it, a cordless model is the perfect option to make.
There are no cords to block or restrain you from working from various angles when using the cordless circular saws.
Frequently Asked Questions about Cordless and Corded Circular Saws
Q: Should I choose a corded circular saw over the cordless?
A: The corded circular saws are more powerful than the cordless; hence, you can continually work on one project for long. Such saws provide the same power supply throughout.
Q: Are the cordless circular saw a good option
A: These types of saws are great for people who often travel or if you are involved in DIY projects. The saws do not restrict movements, and you can work from anywhere
Q: What is the power usage of a circular saw?
A: The majority of the circular saws work at a power output of 12000 watts
Q: How do I maintain my corded circular saw when not in use?
A: Always disconnect the device from power when not in use. Do not store them near flammable items like heat or oil. Always follow the manufacturer's guide regarding the services and maintenance.
Q: What is the size of the circular saws blade?
A: The blade of the circular saw measures around 7 1/4 inches in diameter
Q: Can a circular saw cut a wood chunk measuring around 2x 2 in thickness?
A: The 71/4 inches diameter size of the blade is quite sharp and can cut lumber measuring up to 2×4 inches thickness. They also cut pretty fast
Q: What causes the edge to stop in the middle of cutting?
A: If you put too much pressure on the sideways of the device when cutting, it will automatically stop.
Conclusions
Both corded and cordless circular saws are reliable in cutting and working on different projects.
If you are skeptical regarding the right model of the saw to buy, read through the above article to guide in you in selecting the most appropriate circular saw for your projects.