Completing your education is a big deal. You don't graduate every day, so why not celebrate it with a bang and show off your accomplishments to family members and friends? Graduation announcements are a time-honored tradition and for good reason.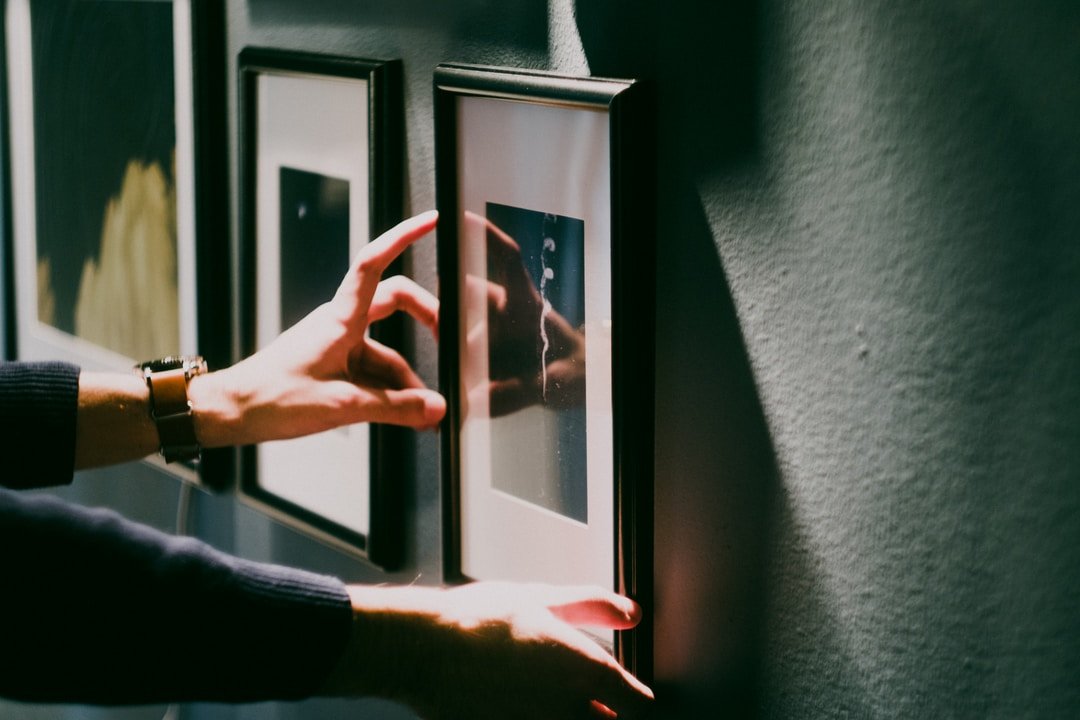 It's the best way for you to keep your friends and family informed about your life. A lot of high schools, colleges, and universities tend to limit the number of attendees.
So, sending out a graduation announcement card helps family and friends feel like they're a part of a big milestone in your life. If you want to share your accomplishment, there are different ways you can make it personal. Here are three creative ideas for your graduation announcement.
1. Make It Frame-Worthy
Whether it's your high school graduation or your college graduation, you'll want your announcement to be frame-worthy. Don't settle for a card that'll end up under a refrigerator magnet.
You'll want a custom graduation announcement that your grandparents will showcase on their gallery wall and that your parents will want to frame on the mantel. Check out the Arched Frame Graduate card from Mixbook.
This design features an embellished arch frame around your chosen photograph. You can even choose gold, silver, or rose gold custom foil for the arch embellishment! Grad announcements are meant to be shown off.
That's why Mixbook makes it easy for college graduates and high school graduates alike to personalize announcement cards using different templates.
---
Read Also:
---
2. Rep Your School Colors
What better way to show off your creativity than to choose your school colors? If you're graduating high school, for example, then perhaps you might choose the color scheme of the college you'll be attending in the fall.
This is a great option, especially if you're planning to attend the same college as your parents or maybe if you're looking for the perfect way to announce your future plans.
The Editable School Colors Grad card from Mixbook allows you to customize the colors, add your senior photos, and even choose the paper's finish and the envelopes.
Choose from a satin, matte, or pearl finish to give your graduation announcement that extra luxe quality. You can even choose the layout and trim that feels personal to you.
3. Dare To be Bold
Just as mentioned above, you really don't get to graduate every day. Sure, you might pursue several levels of education throughout your life, but it's not all that common for people to acquire multiple degrees.
So, when it comes time to celebrate this big accomplishment, go big! Plus, there are plenty of cards on Mixbook that will suit any graduate's personality. If you're looking to make a statement with your grad announcement, choose the Bold Grad Serif card.
Everything about the templates at Mixbook is customizable, including the trim, text, photos, and finishes. For that bold look, you can even add stickers and backgrounds, or you can add a funny quote to your graduation card.
For a high-quality graduation announcement, you'll want to check out Mixbook for a variety of options and creative ways to decorate your cards. Choosing the perfect graduation announcement is the best way to celebrate such a huge milestone in your life.
Plus, they don't offer just graduation cards. They also have birthday cards, wedding invitations, business cards, and other stationery. You can even get photo books, calendars, and canvas or poster prints. If you're planning on creating a graduation card, there's no better place to check out than Mixbook.
With just a few clicks, you can start customizing your own graduation announcement and start sending it out to celebrate your big accomplishment!