New Year, new start, new home! — Don't we all have a plan to start off the New Year with a fresh look, changed habits, and more excitement in our lives? The best place to start incorporating changes would be your own four walls. Here are some of the newest and most creative ideas for home remodeling in 2019.
---
Read Also:
---
1. The Connecting Kitchen: Outdoors and Indoors at Once
The place where the family gathers every day at a certain time to share some good laughs, important decisions, and of course – tasty and homemade food – the kitchen. This year is all about connecting and turning your kitchen into a multifunctional place by opening it up.
Installing a door, preferably a glass door, can connect your kitchen with either the outdoors, your garden, or the terrace. It will be a new source of natural light, so it's Eco-friendly and it will be a new entrance point in your home.
Besides the practical aspect of it, you will definitely enjoy the cooking part more as you open up your doors and ventilate with fresh air.
2. Surround Yourself With Deeper Colors
Moving from one room to another within your home can be intensified in 2019. Deeper colors on your wall could be just the right thing for you. It gives the room more character and it allows you to give it a creative edge.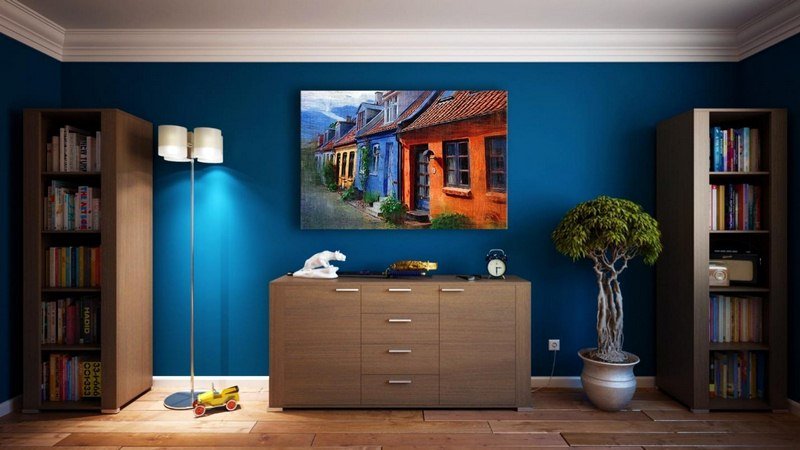 3. Farmhouse Home
Vintage is in fashion and this year even more than ever. What was once considered old and obsolete is now welcomed in every aspect of our lives. Using lots of natural material, wood, and stone with their unfiltered colors form the base of the Farmhouse style.
The rustic look is making its way into our homes and we can already see the trend growing, as here for example. This is the perfect combination of unique design and multi-generational living.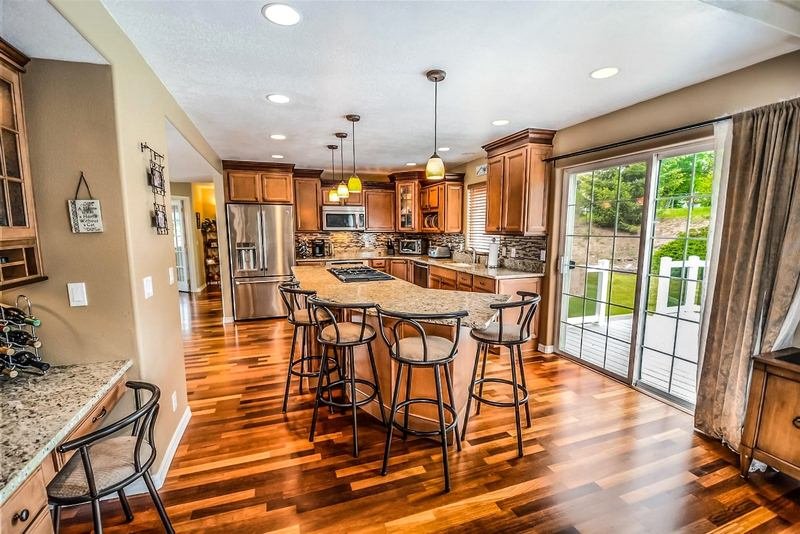 4. Walk on Wood
The best and healthiest way to walk in your home is barefoot. What is even better is to walk on wooden floors.
Hardwood flooring is gaining more popularity and it's definitely a beautiful choice for your home and it can improve your wellbeing. Darker colors are popular but nothing can beat the natural light wooden colors.
Moreover, the lookalike hardwood floors are also desired and there are different types such as laminate wooden flooring, luxury vinyl planks, and wood-like porcelain tile. They are more practical and popular as they are water-resistant and easier to manage on a daily basis.
5. Under the Stairs
This is going to be a great idea for everyone who has stairs in their home! We have the best trend in 2019 coming your way. Your entire book, film, or souvenirs collection finally has a new spot  – that's right, under the stairs.
A construction of shelves under your stairs can become the new display point in your home. It is a useful and interesting way of keeping your collection in one place and saving space at the same time.
6. Cozy Minimalism
Minimalism and clean lines are dominating in fashionable homes and the trend is still growing. In combination with comfort, a new idea was born.
Even though it sounds like a combination of two extremes, it still somehow found its way in many households and it's becoming more popular.
7. Upgrade Your Home
The future of modern living is starting a new chapter this year and it's called smart homes.
From USB outlets, home automation systems, built-in speakers to motion sensors and smart security options, you can choose a variety of ways to make your home smarter.
By doing this kind of upgrade you will also increase the value of your home in the housing market.
8. Home Spa
Your bathroom should not be a place where you run in and out. On the contrary, it should be a place where you can relax and have some time for yourself.
Turning your bathroom into your own Spa is going to make it a perfect relaxing zone, especially after a long day at work. You can go from the classic Nordic spa design to a modern and slick bathroom.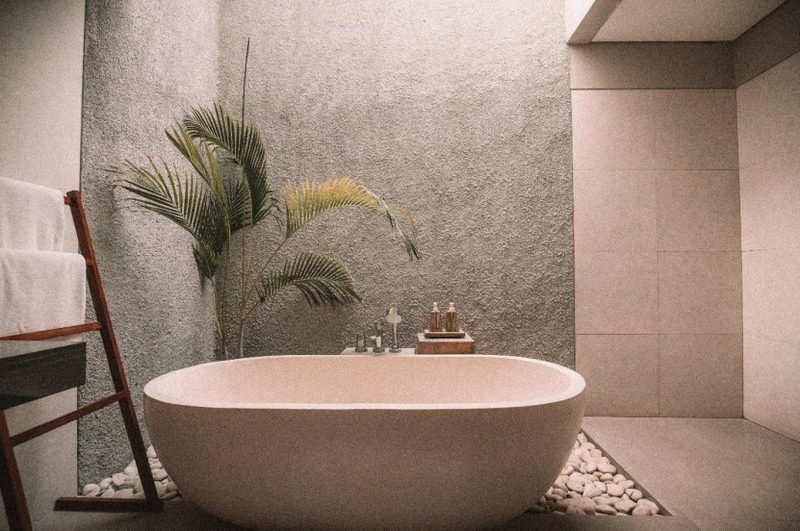 9. Warm Industrial Style
A combination of metal and industrial features with a softening wooden tone gives you the best of both styles in one.
Lights in a distinct industrial style in combination with light wooden floors and gentle furniture colors are a new way of making your home unique.
10. Keep it Green
2019 is all about going green and improving our life quality. Having plants in your home is a decorating option that can be used to give your home a new look and to think that the most luxurious chateaus in their heyday would have a natural atrium as their central point only proves that nature and architecture can blend irresistibly well. Just don't forget to install a home security system to protect your house!