Your bedroom is your refuge. This is a place where you relax and rejuvenate after a long hectic day at work.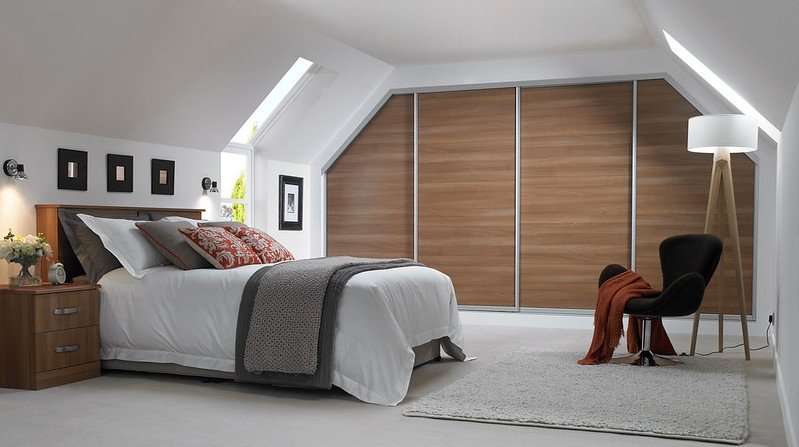 No matter how much you love your bedroom, sooner or later, it comes to a point when you will get bored of the same things. Thus, you must consider giving your bedroom a makeover to give that elegant touch to it.
Giving your room a makeover doesn't always mean planning a whole redesign. However, uplifting the overall appearance of your room should be simple and doesn't have to cost you a fortune. While upgrading your bedroom is great, if it doesn't offer top-notch luxury and comfort, then there is no point in investing your time, money, and effort in it.
Keep on reading this article to explore a variety of home decor options that will help you transform your dull-looking bedroom.
1. Bring in the Natural Light
Bringing in natural light is pivotal for your bedroom and overall health. Your bedroom is a place where you spend most of your time. Thus, it should welcome you with all the positive energy instead of punching you with negative, dark vibes.
You can increase the lighting by installing lights in your room, but that's an expensive way to do that. One of the best ways to brighten the dark room is by adding mirrors and shiny objects. Not only will it boost the lighting, but also make your small bedroom look bigger.
---
Read Also:
---
2. Go Subtle with Colors
When it comes to transforming your bedroom, going with neutral colors can be your best bet. Neutral colors like whites and creams or a light color palette can work wonders for your bedroom.
As per the latest home decor trends, most homeowners prefer to paint their rooms with dark colors. While experimenting with different colors is great, dark colors can make your room appear smaller and sunlight can make them fade easily. Thus, you should consider painting your room with neutral colors to make it cool and chic.
3. Don't Overlook the Flooring
Most homeowners often overlook the importance of the right flooring in the bedroom. They are often busy painting the room and buying luxurious accessories to give it an elegant touch.
However, it is wise to know that flooring is as important as any other part of your bedroom. But which flooring is best for your bedroom?
According to experts, opting for woven vinyl flooring can be a good choice. It is comfortable, easy to clean, slip-resistant, and can combat dust and mold. It also comes with different colors, textures, and patterns to complement the overall theme of your bedroom.
4. Distribute the Soft Touches
All bedrooms have one large soft item in common – the bed. Your bed is the focal point of your bedroom. To transform your bedroom, try to add items with soft touches, such as rugs, pillows, plush throw blankets, etc. Also, you can add window drapes in your room to spread the soft look throughout the room.
Signing Off
As you can see, when it comes to transforming a dull-looking bedroom, the opportunities are endless.
However, the way you want to decorate your bedroom depends on the size and the overall layout. Keep on experimenting with different home decor options and choose the one that suits you the best.