Did you know that a divan bed is one of the most popular bed bases across the UK? It provides quality sleep and is sold without a mattress or a headboard, ideal for those who already have both or want to create their own bed style.
Divan bed bases are upholstered wooden boxes, built to last from sturdy timber. Unlike standard bed frames or bases, divan bed bases provide one solid base for your mattress.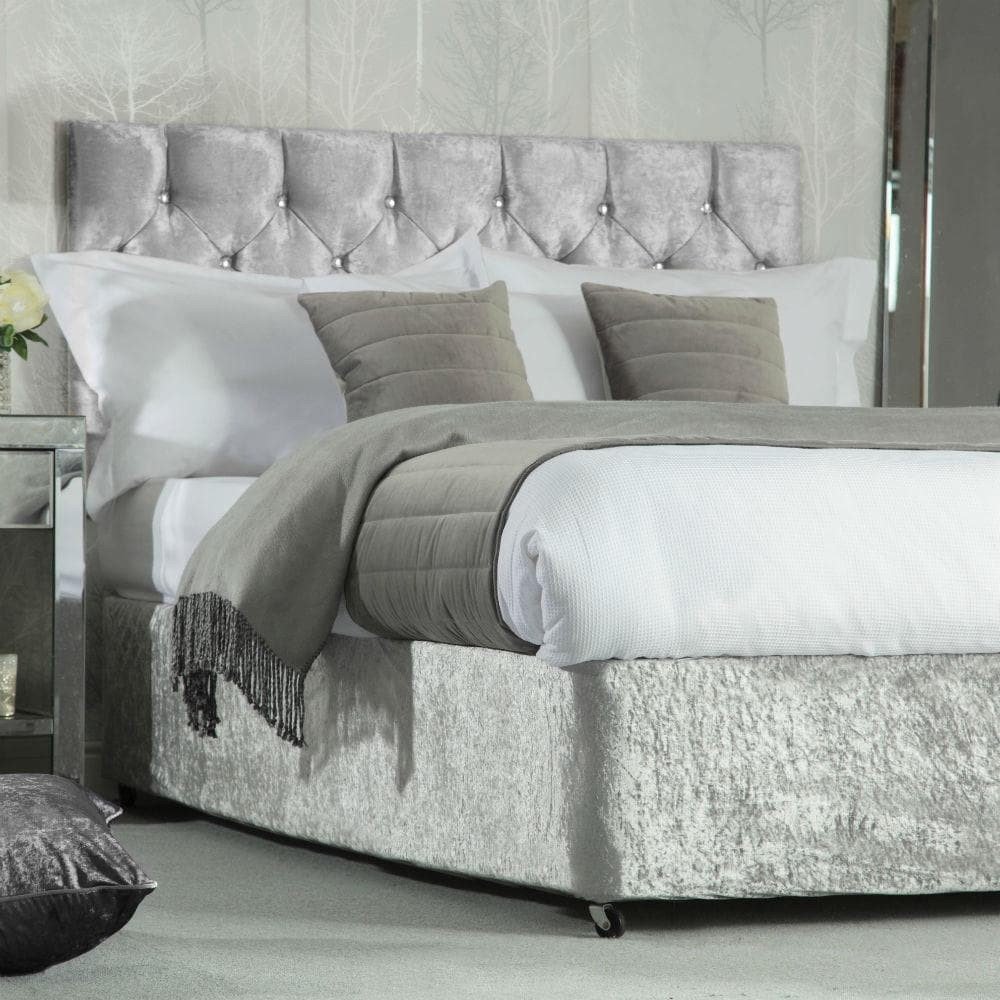 They come in two sections, or more, which seamlessly sit side-by-side on your bedroom floor.
For this reason, they are considered the lightest and easiest-to-move bed bases available on the market.
Divans are incredibly flexible and customisable. You can choose built-in storage beneath the mattress, like drawers, for instance, and up top, you can opt for firmer padding or soft cushioning springs to enhance the feel of your mattress.
Because of the storage, a divan bed base can create a space that's more than just a place to sleep, offering high levels of practicality and adaptability, which is quite useful if you're limited on storage space in your home.
But how can your divan enhance the look of your bedroom? These days decorating a bedroom is very important to homeowners and creating a space that's uniquely their own is the bottom line.
Given its size, your bed is the star of the bedroom and its base and bedding often reflect your personal style.
A divan base cover can transform the look of your bed and it's the simplest yet effective way to add some style to your bedroom.
Level Up Your Bedroom Décor with Divan Base Covers
Finding new, creative ways to incorporate some charm into your bedroom decor can be both fun and trendy.
Some of the best ideas for creating a cover for the base of your bed can be done with an affordable and beautiful design.
You can choose a divan base cover that offers a polished look and a nice flow to the finished bedroom appearance.
A divan base wrap usually comes in one piece, complete with elastic at the top and bottom to make it easy to fit and ensure it stays firmly in place.
There is something very effective about a bedroom with a design that includes covering the bed base.
With one simple change, you can add sophistication, elegance, and luxury and fully transform the whole of your bedroom.
---
Read Also:
---
Whether your divan's looking tired already or you're simply looking for a quick and easy way to cover the bed base, there are different materials you can choose from and create a design that meets your style and preferences and mix and match quilt covers and accessories to create a bedroom you love.
Soft jersey cotton, faux suede, and crushed velvet are some of the most commonly available materials on the market.
However, choosing the right bed base wrap is crucial, so you need to know the size of your bed, whether it's a single bed, double bed, king or super king bed, or queen bed.
Once you have the right size, it's time to pick the colour you prefer. You can match to your favourite quilt cover or just go with a simple and plain colour that accentuates the rest of your bedding.
The Benefits of Divan Bed Bases and Base Wraps
Covering your divan bed base in a wrap can improve the look of your bed and the overall appearance of your bedroom, but a sleep-enhancing divan bed base can improve your life as well, and here are a few reasons why.
Choosing the right size, suitable to your height specifications, can make it easier for you to get on and off your mattress.
Sprung on firm, its top absorbs shock and reduces the wear on your mattress while complementing it at the same time.
A divan bed base creates a seamlessly flat and fully supportive bed foundation, is incredibly lightweight, and can easily be moved from one side of the room to another, or from room to room.
Divan beds are easily assembled and offer an array of benefits to help keep your bedroom tidy, stylish, and optimised for space.
Divan beds offer great benefits to those who need to save on space as they are designed to fit your mattress perfectly – the mattress sits firmly on the base rather than inside the bed frame.
This will save up some space in your bedroom, which is ideal in a smaller room.
Divan bed base wraps, on the other hand, are perfect for hiding your bed base and protecting it from getting dusty and dirty.
By adding a divan wrap to your bed, you can easily cover up your bed base and give your bed a sophisticated and unique look.
Divan base wraps are designed to protect your bed base, therefore, increase the longevity of your ensemble.
More importantly, they can help you personalise your bed and create your dream bedroom as you can choose base wraps made from different materials and in different colours and change them easily.
You can find bed base wraps made from stretchy fabrics that are very easy to put on and can be used even if your divan bed base has drawers.