In the fast-paced digital age, many people find solace and joy in engaging in creative activities that allow them to disconnect from screens and express themselves through their hands.
Two such activities that have gained significant popularity in recent years are crochet and knitting.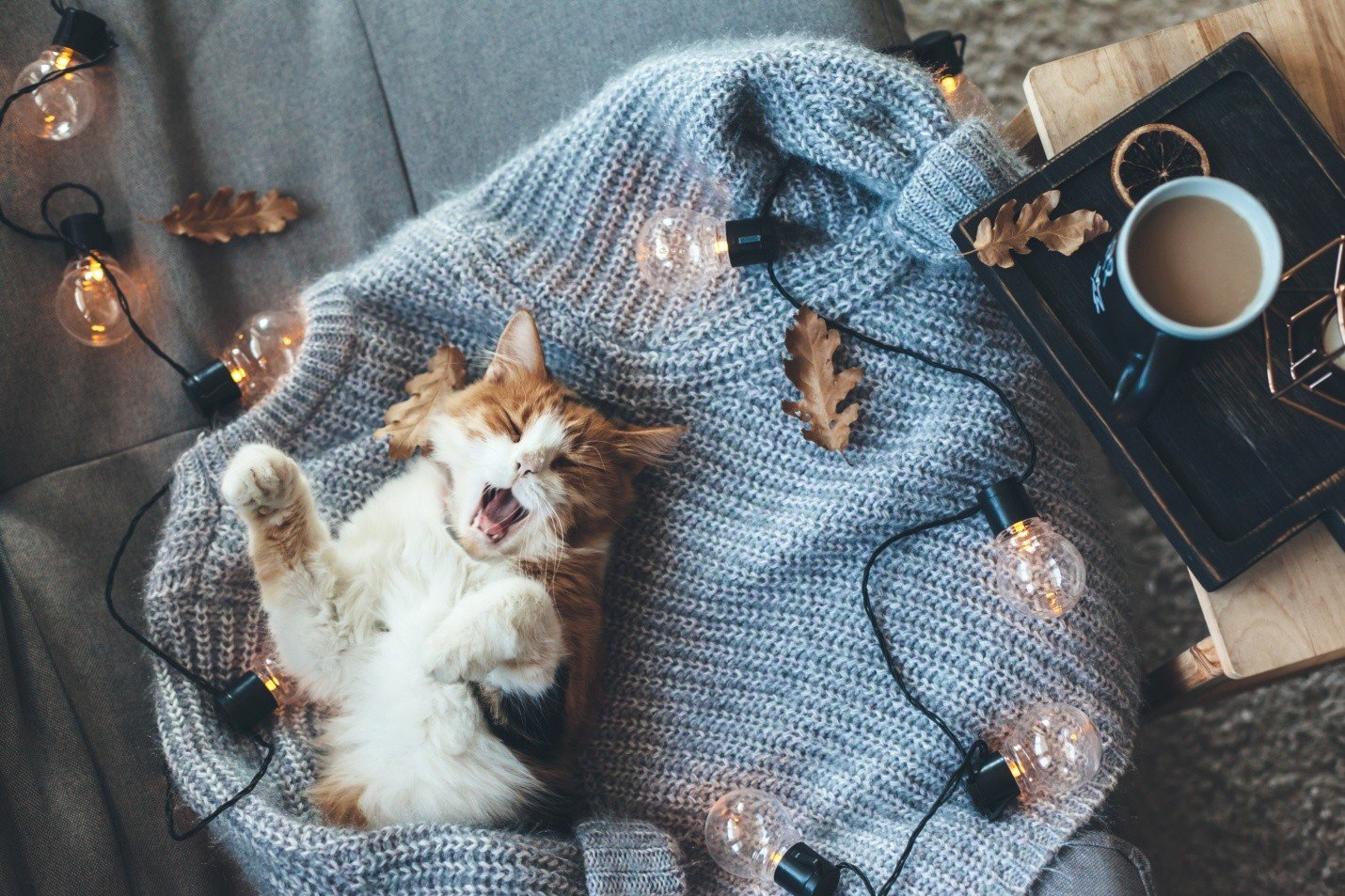 These traditional crafts provide an outlet for creativity and offer a sense of accomplishment as individuals create beautiful and functional items.
Moreover, many individuals have also turned to home improvement projects to enhance their living spaces
 alongside these fiber arts.
This article will explore the world of crochet, knitting, and home improvement, delving into their benefits, techniques, and inspiration for individuals looking to embark on these delightful DIY journeys.
Crochet: Weaving Magic With Yarn
Crochet has become increasingly popular in recent years, captivating people of all ages and skill levels.
You can create a wide range of beautiful and functional items with just a hook and a ball of yarn.
The art of crochet allows you to weave magic with yarn, bringing your creative visions to life.
One of the most appealing aspects of crochet is its versatility. Countless possibilities and projects make it suitable for beginners and experienced crafters.
Here are some inspiring ideas to get you started on your crochet journey:
1. Cozy Blankets And Throws
Crocheted blankets add a touch of warmth and comfort to any living space.
Whether you prefer a simple and classic design or an intricate pattern, the possibilities for blanket creations are endless.
Imagine snuggling under a cozy crocheted blanket on a chilly evening, enjoying its softness and the satisfaction of knowing you made it yourself.
2. Fashionable Accessories
Crochet isn't just limited to blankets and Afghans. It also offers a wealth of options for creating fashionable accessories.
Hats, scarves, and shawls are practical and stylish additions to your wardrobe.
With crochet, you can customize the colors, patterns, and textures to match your style, making each piece a unique reflection of your creativity.
3. Amigurumi
Amigurumi is the art of crocheting or knitting small, stuffed yarn creatures. These adorable crocheted toys have gained immense popularity in recent years.
---
---
From cute animals to beloved characters, amigurumi projects allow you to bring your favorite characters and creatures to life.
They make perfect gifts for loved ones or charming decorations for your home.
4. Home Decor
Crochet can be an excellent way to add a personal and cozy touch to your home.
You can create crocheted baskets for organizing small items or crafting storage solutions.
Crocheted coasters protect your furniture and add a pop of color and texture to your living space.
Cushion covers with intricate crochet patterns can instantly transform your sofa or bed, giving it a unique and stylish look.
The beauty of crochet lies not only in the final product but also in the process itself.
Crocheting can be a soothing and relaxing activity that allows you to unwind and find solace in the rhythmic motion of your hook and yarn.
It provides a meditative and mindful experience, helping you reduce stress and find joy in the present moment.
Knitting: Crafting With Needles And Yarn
Knitting is a timeless craft that has been cherished for generations. With just a pair of needles and some yarn, you have the power to create unique and beautiful items.
From intricate patterns to simple designs, knitting offers many possibilities, allowing you to unleash your creativity.
Here are some inspiring knitting ideas to get you started:
1. Sweaters And Cardigans
Joining yarn in knitting and creating your sweaters and cardigans allows you to customize the fit, design, and colors.
You can choose from various yarn weights and textures to create a truly one-of-a-kind garment. Knitted sweaters and cardigans keep you warm and make a fashion statement, reflecting your style.
2. Socks And Slippers
There's nothing quite as cozy as a pair of knitted socks or slippers.
Knitting socks allow you to experiment with different stitch patterns and techniques, resulting in comfortable and stylish footwear.
Whether you prefer ankle, knee-high, or cozy slipper socks, knitting them yourself ensures a perfect fit and the opportunity to explore various yarn colors and patterns.
3. Baby Clothes And Accessories
Knitting adorable hats, booties, and blankets for babies is a cherished tradition that never goes out of style.
Knitted baby items' delicate and soft nature adds a special touch to any newborn's wardrobe.
With a wide selection of baby-friendly yarns, you can create beautiful, heirloom-quality pieces that will be treasured for years.
4. Home Accents
Knitted home accents add a touch of warmth, texture, and personality to your living space.
Knitted pillow covers can instantly transform the look of a room, allowing you to play with different stitch patterns and colors to match your decor.
Throws and blankets provide warmth and act as stylish statement pieces. Knitted wall hangings can also create a cozy and inviting atmosphere in any room.
Home Improvement Inspiration: Infusing Crocheting And Knitting
Looking to spruce up your home with a touch of creativity and warmth?
Consider incorporating crochet and knitting into your home improvement projects.
These crafts offer unique and charming elements that can transform your living space. Here are some inspiring ideas:
1. Crocheted Or knitted Cushions
 Add a cozy and personalized touch to your couch or chairs with beautifully crafted cushions. Choose vibrant colors or intricate patterns to make a statement.
2. Wall hangings And Tapestries
Create eye-catching focal points on your walls using crocheted or knitted wall hangings.
They add texture, warmth, and a touch of handmade artistry to any room.
3. Door And Window Treatments
 Enhance the look of your doors and windows by incorporating crocheted or knitted elements.
Think curtain tiebacks, valances, or even door handle covers for a unique and whimsical touch.
4. Cozy Rugs And Mats
Crocheted or knitted rugs and mats are functional and add a warm and inviting atmosphere to your home.
Please place them in your entryway, living room, or bedroom for a cozy and stylish look.
By merging the worlds of crochet, knitting, and home improvement, you can infuse your living space with personal touches and unique designs.
Embrace these crafts to bring warmth, creativity, and a sense of accomplishment to your home.
Conclusion
Crochet, knitting, and home improvement projects offer an incredible range of creative opportunities for individuals seeking a break from the digital world and a chance to engage with their artistic sides.
Whether it's the rhythmic loops of a crochet hook, the click of knitting needles, or the satisfaction of transforming a living space, these activities provide countless benefits and complete this journey of self-expression and creativity.