The living room is arguably the room in which most family members will spend the largest portion of their time with the possible exception of the bedroom.
It should come as no surprise then that living rooms are one of the most decorated places in the entire house.
Window Treatment Ideas for Living Room
One of the most telling areas of any living room in terms of aesthetics and decorative skill is the windows. Windows say a lot about the owners and residents of any property, and even the finest décor can be rendered next to useless by ugly or by the absence of window treatment for your living room.
Therefore, it pays to spend a little time contemplating which window treatments would be worth looking into. For those who are not gifted with a decorative 6th sense, a pair of examples has been included.
Both examples will describe the type of setting that they are best for the living room. Roman bamboo blinds are one of the more chic window treatments available, but they are somewhat limited in regards to what furniture they will go well with.
Creative Window Treatments DIY
Roman bamboo window treatments roll up and down smoothly while providing a very stunning look that is incredibly friendly to the environment compared to traditional wooden window treatments.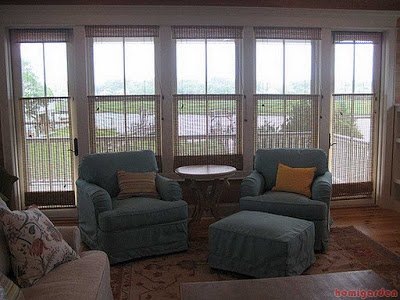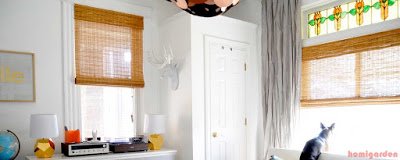 Any living room that has plenty of finished wood may work very well with Roman bamboo blinds, but the effect has to be one of tradition.
Asian design themes obviously tend to work very well with Roman bamboo blinds, but many contemporary furniture styles clash with these window treatments.
Velvet Curtain Panel
One of the fancier window treatments is the velvet curtain panel. A velvet curtain panel goes great with modern and contemporary furniture so long as it is properly color matched.
This style of window treatment usually has traditional-looking curtains made from svelte velvet that opens in the center and out to the sides but features two anchor points to which the velvet curtains can be fastened with an integrated rope.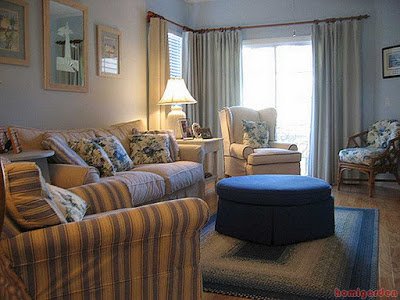 The anchor points are at the same height and typically somewhere between three and four feet in height unless the window is a particularly tall model.
The result is that the top half of any window will have a loose triangle shape comprised of velvet running from near the center to around the window's midline where the velvet window treatments gather in a slightly visible manner from the outside.
There are many options when it comes to window treatment ideas and readers are encouraged to think about what they would like and even sketch out their dreams with a pen and paper before they go shopping for window treatment.