A home renovation project is an exciting endeavor. You'll get to see your renovation ideas turn into reality. Your dining area can now become more spacious, or your kitchen can gain more space, and your kids can have their own rooms.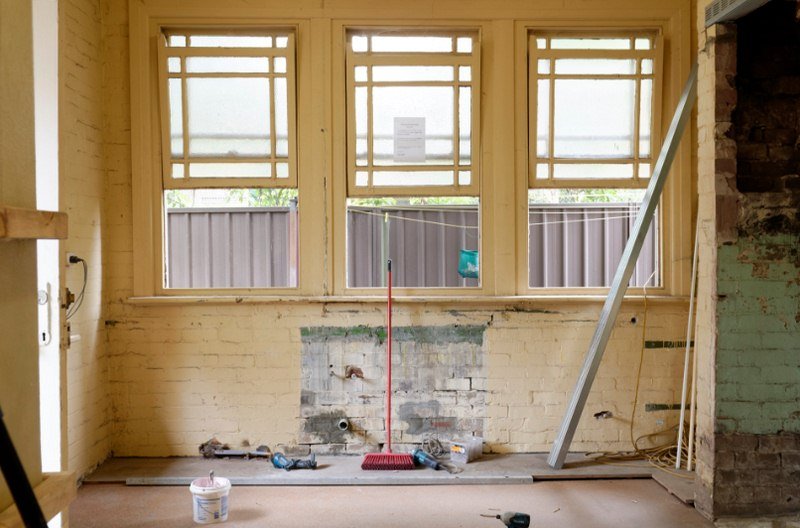 But home renovations will also disrupt your life. Expect that you will be constantly hearing noises as the contractors do their job. Also, you need to keep your furniture and other items covered to prevent dust and dirt from damaging them. Most importantly, you have to look for space or a room where you can store your items in the meantime.
This is where storage rental facilities come into play.
A storage unit will give you peace of mind that your things are well-protected and safe throughout the home renovation project.
4 Benefits of Using Storage Units When Undergoing Home Renovations
Here is an overview of the benefits of investing in extra storage space while your home is being renovated.
Your Belongings Are Moved Out of the Way
Whether you are doing a major or minor home renovation project, contractors will most likely work in different rooms at the same time. Placing the items from one room in another room and bringing them back once the renovation is done, only to repeat the process once the renovation has moved on to another part of the house, is a time-consuming and tedious task. Significant time, effort and energy will be wasted. Moving furniture and appliances frequently will also increase the risk of damage and personal injury.
But if you choose to rent a storage unit, all the items in all the rooms that will be renovated, which are unlikely to be needed, can be taken out in one go and stored safely off-site. Items you will need on a daily basis, on the other hand, can be stored on-site (where there's now more space thanks to other items being put in a storage facility) so you can easily have access to them.
Keeping all your belongings out of the way will make the renovation easier and go a lot faster. This will also ensure that rooms that won't undergo renovation will not be cluttered and difficult to use because they remain spacious.
You Get More Space for Important Supplies
Keeping your items in a storage facility will provide enough space for the supplies and tools that the home renovators will use throughout the renovation process. Some of the items they will be bringing in are power tools, paint cans, and boxes of flooring. Giving the contractors the space they need will allow them to do their job more efficiently and faster. This will also prevent your items from getting damaged by the contractors and their tools.
---
Read  Also:
---
You Enjoy Significant Savings on Plastic Wrap and Tarps
Choosing to keep your furniture, appliances, and other items in a storage unit mean you won't have to buy materials like plastic wrap and tarps to keep your items covered and protected from the debris and dust that may get stirred up during the renovation process.
Though you do still need to wrap items carefully before putting them in storage, leaving behind fewer items in the renovated space will considerably reduce the amount of packing and covering materials you need for the items at home. Also, debris and dust may still find their way into your covered items, which may cause significant damage to your fragile belongings, so it's better to just move them into a storage facility.
Storage Units Are Easy to Use
The process of renting and using a storage unit is not as confusing and difficult as it seems.
Similar to searching for a good handyman, you should also have an idea of what qualities make a good storage rental company.
Perform your own research, get estimates, read reviews, and get feedback from their past clients so you will have reasonable expectations of how you will be treated. Don't rush into choosing a storage company. So weeks before your home renovation project starts, start with your search. This way, all your items are kept out of the renovation space and properly stored even before the arrival of your chosen renovators.
Using a storage unit is as simple as bringing your items in a secured storage space for safekeeping. Removalists can also help you pack your items securely before moving them into the storage unit. Even if you are just renovating one room, a storage unit is a good option because it is available in different sizes to meet your needs.
The correct storage unit size will depend on the items you want to store. So it is highly recommended that you take inventory. Doing so will also help you figure out which items are suitable for storage.
Home renovations are a messy affair. Your furniture, appliances and other items might get roughed up if you fail to keep them out of the way. The only way to protect them from paint splatters, accidental damage, and dust generated by powerful construction machines is to keep them in a secured storage unit. So for your next home renovation project, make sure to rent the right storage units and let professional removalists help you!
---
Author Bio

Kim Hill works on Marketing at Adams & Rofe Removals and Storage and has been a dynamic figure in the removal industry for over 30 years. For relocating families, individuals or offices around Sydney or all over Australia, Kim will develop the perfect removal plan to take the stress out of your next move.
---