The architectural industry is increasingly utilizing Building Information Modelling (BIM) in the design, construction, operation, and maintenance of building and infrastructure assets.
Technological innovations make it easier, cheaper, and more efficient to manage buildings and projects through predictive models.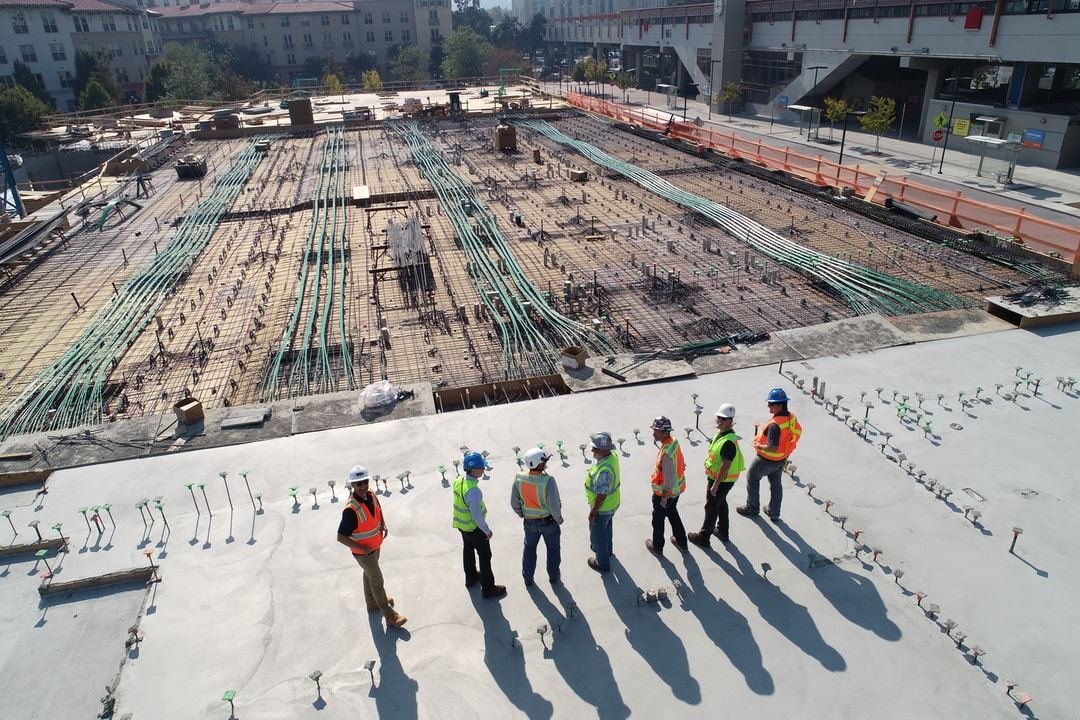 BIM produces digital replicas of physical assets, processes, and systems to show 3D details of blueprints such as structural, electrical, mechanical, and safety elements.
Other key data points such as material specifications, component costs, and construction sequences can be included in predictive models.
Data Insights Save Time and Money
Productivity and efficiency are often difficult in the building sector. It's important to find ways to save time and money on projects while maintaining the quality of outcomes.
Project managers receive several models in various formats from different designers, which means they need to resolve clashes.
Artificial intelligence and machine learning make it more efficient and practical to extract data and provide more actionable insights.
Within big data are valuable insights that improve business intelligence and help make better business decisions.
The best way to leverage big data is to use data analytics. With analytics, organizations can analyze any type of data to identify patterns and insights that help decision-making.
Businesses that utilize data analytics are more innovative and forward-thinking in their business decisions.
Data analytics benefits include simplified data that is easier to share, finding anomalies and taking action, data management, and data quality control, connecting intelligence to action, and faster, more accurate resolutions.
Better Compliance With Auditing Requirements
Digital project models must meet a global data standard or an organization's specific data standards.
BIM consultants often conduct audits on digital project models to validate compliance and ensure they meet the specified project requirements.
New technologies automate the compliance process to spend more time analyzing the results and arriving at solutions to identified issues. Automation means more frequent checks at regular project milestones to ensure the project is on track.
---
Read Also:
---
Cost Avoidance and Improved Quality Management
Bigger, more complex projects require more building materials and specialized labor. Data analytics improves the efficiency of supply management and, consequently, cost savings.
BIM analytics make monitoring material quantities easier and help streamline procurement and delivery schedules. Analytics charts and graphs simplify the process of tracking quantities by putting all supplier information in one configurable dashboard.
Modern technology can be found throughout all parts of the architectural industry.
Mariani Metal Fabricators Limited utilizes automation tools and other modern technology to produce 3D negative and positive curves to create planned roof structures with traditional steel construction concepts in mind.
The steel fabricator uses CATIA to create irregular shapes with dimensional accuracy to ensure each piece meets architects' specifications.
Mariani Metal Fabricators Limited's sophisticated production line systems arch steel pieces to precise curves, while metal-working machines cut the steel, punch holes, and weld the pieces together. Once the steel pieces are complete, they are shipped to the construction site.
Efficient Resolution of Geometric Clashes
Advancements in digital design tools and fabrication technology have resulted in complex model geometry in architecture and roads, bridges, and railway projects. With the number of clash detection tools available, the construction and fabrication processes are more efficient.
When BIM analytics tools are utilized, project owners, suppliers, and designers can pinpoint clash relationships early in the design phase and prevent costly on-site delays.
More Efficient Hand-Overs
Creating digital models with accurate dimensions and resolved issues and clashes, full data compliance, and optimal quantities results in more efficient construction, error reduction, and fewer time delays.
Upon project completion, these digital models can then be handed over to the operations and maintenance teams responsible for the asset management systems and building management systems necessary for ongoing operations and maintenance. Analytics makes the handover process easier and ensures all data is compliant with standards.
Data analytics provide actionable insights that save projects time and money, ensure better compliance with auditing requirements, improved quality management, efficient resolution of geometric clashes, and more efficient hand-overs.