Not every loved home is a huge one. A little apartment is not the reason to not want to decorate it beautifully.
If you have a small living room, the best thing to do is to try to extend the space by smart decorating.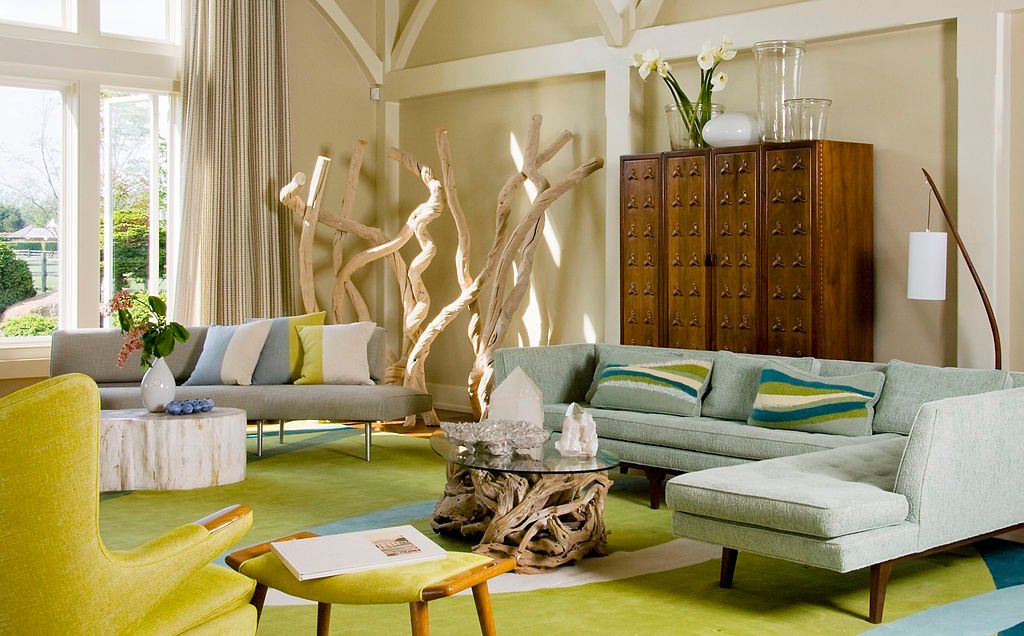 Read some effective hacks on how to make a small room look bigger and use our living room 3D planner to try them out!
1. Vertical Lines
When you have a small space and want to decorate it harmonically, avoid big furniture and pay attention to vertical surfaces.
Tall cupboards and little shelves, pictures, and photo combinations on the walls will make the room look bigger and cozier.
Use bright accents and open shelves, for example, with books.
2. Coloring
You most certainly know that light colors work for the visual extension of the space. White, beige, light-grey, and other pastel tones can create the atmosphere of an airy living room.
And remember, a small space is not the place to play with wall colors – paint all of them in one color, do not make one wall different. Because this trick tends to steal the space.
---
Read Also:
---
3. Floor
Whichever material you choose – it is highly important that all the floor is covered in it completely.
Contrast is not your best friend when it comes to compact rooms. Wood is probably the best way to go, as its narrow planks create an impression of big space.
Also, if you want to use the carpet, make sure it covers most of the floor, because a small one will make the situation even worse.
4. Furniture
In a smart room, furniture should not take a lot of space. Use long silhouettes, light see-through materials, sparkling surfaces.
Of course, the best solution is if the piece of furniture is multifunctional. Also, place some mirrors – they will reflect the lights and make the room look bigger.
5. Lights
First, you need to remember is that a big chandelier or a floor lamp are the things you should try to avoid.
For a little living room, it is better to have several light sources than a big one.
For example, spotlighting and a table torcher would be a great solution. Also, led strips under the ceiling really do their job!
So, when you deal with a little apartment it is not necessary that you will actually feel the lack of space.
Because the designers have already thought everything through – all you need to do is use their tips and enjoy the perfect result.
Experiment with your décor and good luck on your way to the dream home!