The allure of the Art Deco style has experienced a remarkable resurgence in today's interior design landscape.
Known for its opulent elegance, geometric patterns, and lavish details, Art Deco has rekindled a sense of timeless sophistication.
In this article, we embark on a journey to delve into the seamless fusion of past and present.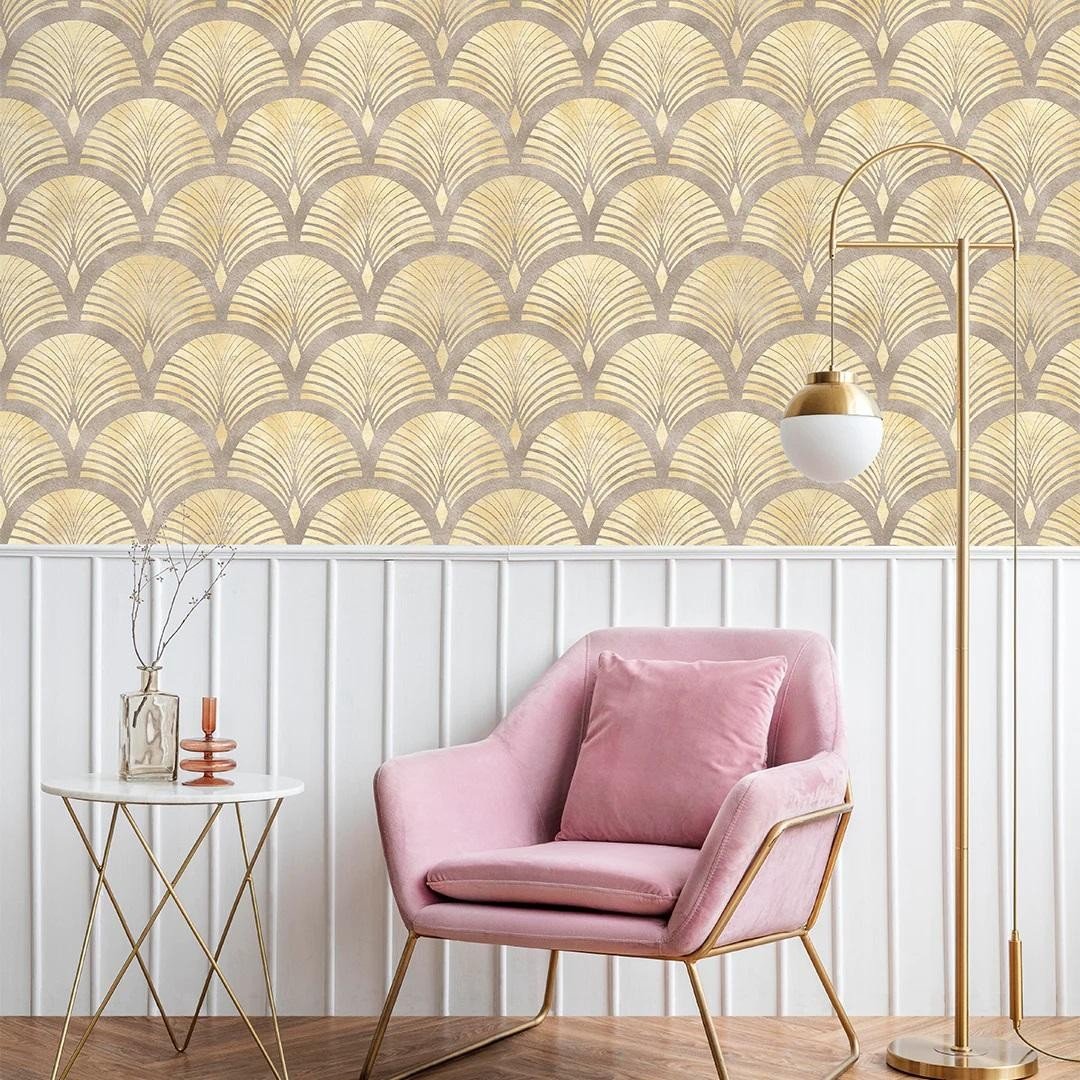 Our purpose is to navigate the world of Art Deco Peel and Stick Wallpaper by CostaCover and discover how it can seamlessly weave the essence of Art Deco aesthetics into contemporary spaces.
Join us as we unlock the transformative potential of this marriage between tradition and innovation.
Understanding Art Deco Style
Art Deco is a distinctive design style that originated in the early 20th century, known for its opulent and glamorous appeal.
It combines sleek lines, geometric shapes, and intricate detailing to create a sense of luxury and modernity.
Art Deco made a significant mark on both architectural and interior design during the Roaring Twenties and beyond.
It emerged as a response to the ornate and elaborate styles of the past, reflecting the changing social and cultural landscape of the time.
At its core, Art Deco is characterized by geometric patterns, sumptuous materials like marble and metals, and a bold color palette that contrasts rich hues with metallic accents.
These elements work harmoniously to evoke a sense of grandeur and sophistication that defined the Art Deco era.
Choosing the Right Art Deco Peel and Stick Wallpaper
When selecting peel-and-stick wallpaper that encapsulates the Art Deco aesthetic, opt for patterns and color schemes that reflect the era's opulence and geometry.
Look for designs with bold geometric shapes, intricate motifs, and a mix of luxurious colors like gold, black, white, and jewel tones.
---
---
Living Room:
Transform your living space with an Art Deco-inspired peel-and-stick wallpaper that features intricate geometric patterns in gold and white.
This timeless design can serve as a stunning backdrop for your furniture and decor.
Bedroom:
Create a lavish and intimate atmosphere in your bedroom with a peel-and-stick wallpaper adorned with fan-like motifs and metallic accents.
The rich color palette will add depth and luxury to your personal sanctuary.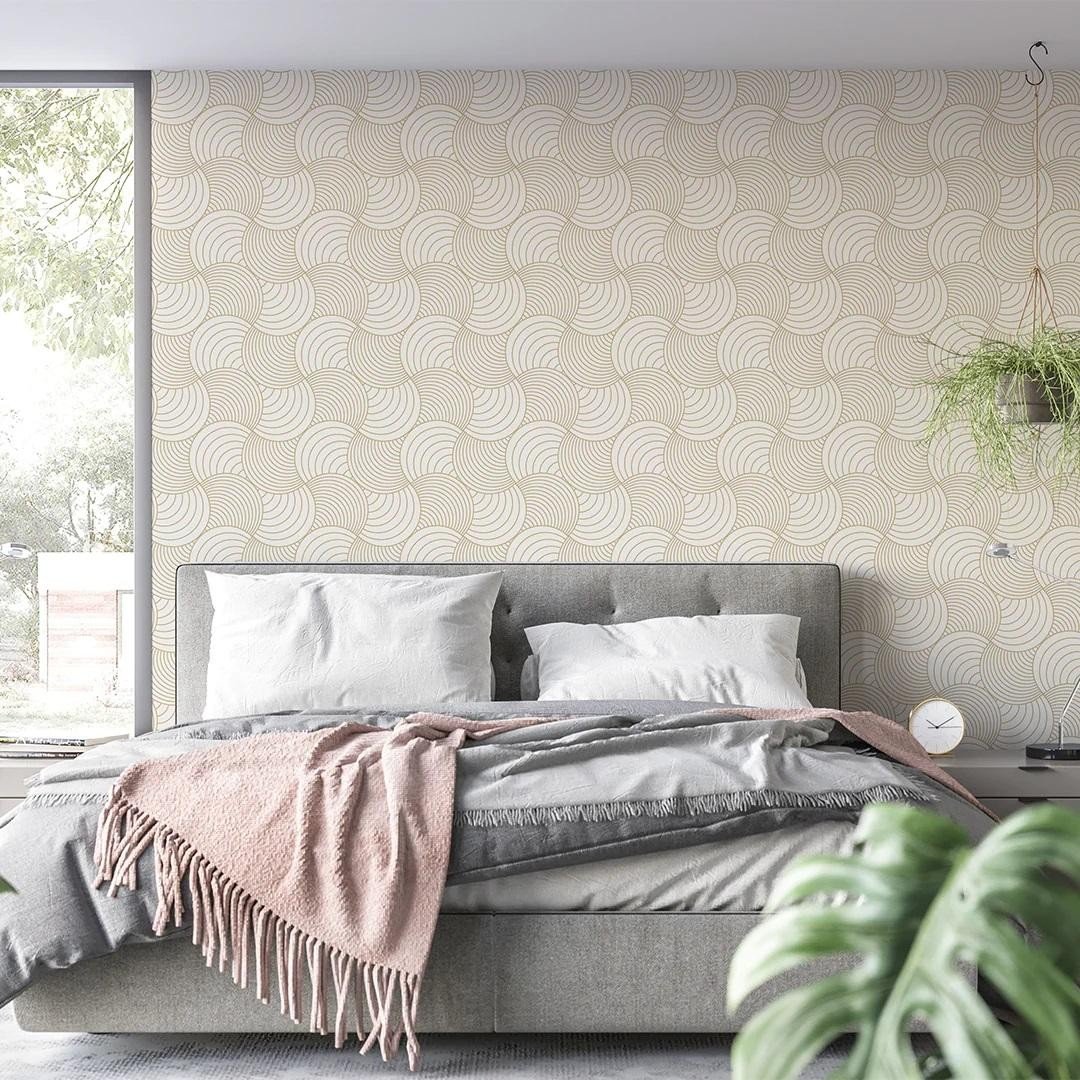 Bathroom:
Infuse your bathroom with Art Deco charm by choosing a peel-and-stick wallpaper showcasing elegant textures under the tile.
The interplay of bold patterns and soothing colors can elevate your bathroom's visual appeal.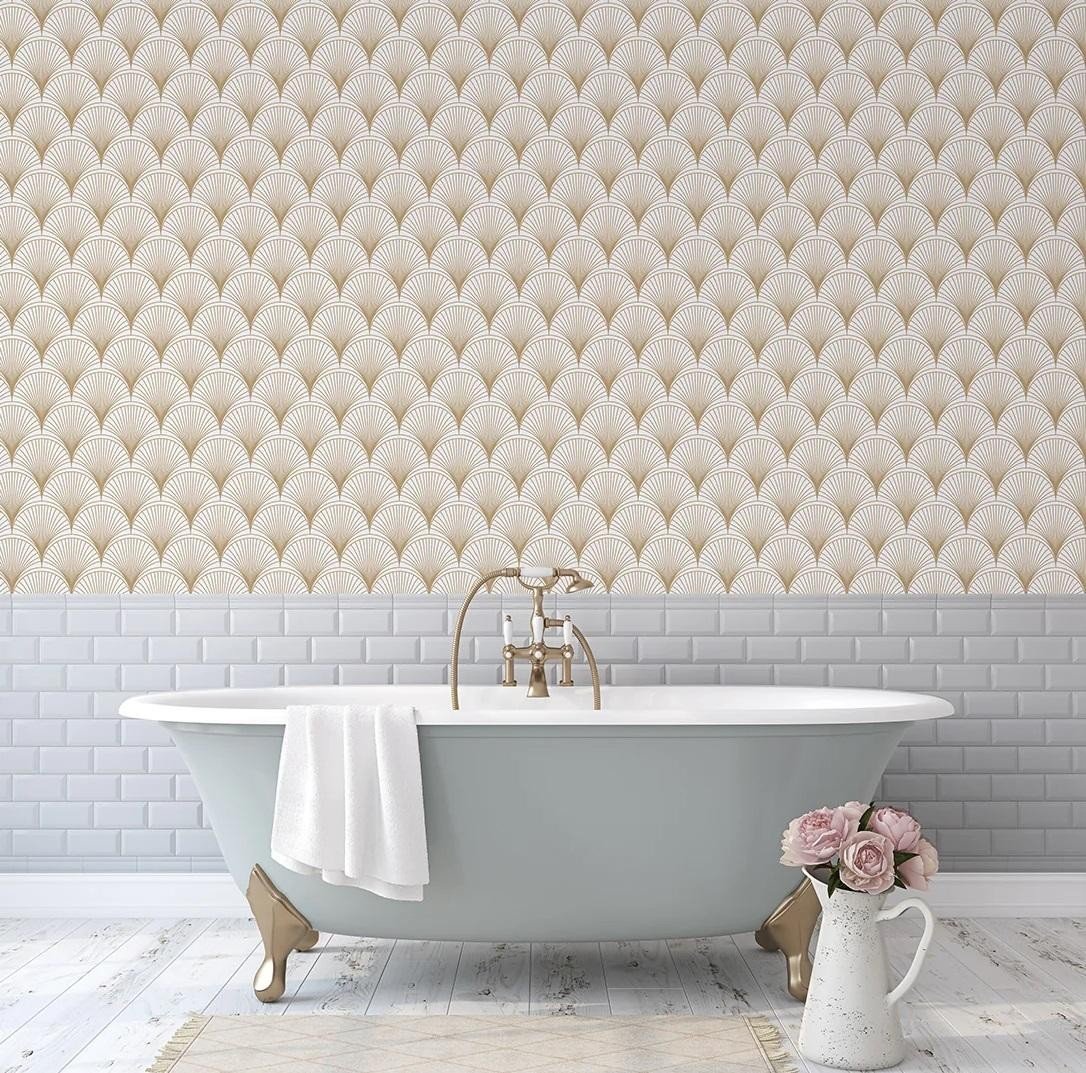 Nursery:
Even nurseries can embrace Art Deco with a playful twist.
Opt for a peel-and-stick wallpaper featuring pastel geometric shapes or whimsical patterns that capture the essence of Art Deco while maintaining a child-friendly ambiance.
Conclusion
As we conclude this exploration of Art Deco aesthetics with peel-and-stick wallpaper, it's evident that this design trend continues to captivate and inspire modern interiors.
The resurgence of Art Deco offers a unique opportunity to infuse spaces with a harmonious blend of opulence and geometry, creating a sense of timeless sophistication.
We encourage you to explore CostaCover's collection of peel-and-stick wallpapers, each meticulously designed to capture the essence of Art Deco.
From bold geometric patterns to luxurious color palettes, these wallpapers offer a versatile and convenient way to pay homage to a golden era of design while embracing the comfort and convenience of modern living.