A garage door requires regular maintenance to avoid expensive repairs in the future. In many cases, checking your garage door system often and taking care of it will keep everything in working order.
Unfortunately, regardless of how you provide your garage door with proper care and maintenance, it may become faulty over time. Once you notice problems with your garage door, from improper operation to odd noises, you may require emergency repairs or maintenance.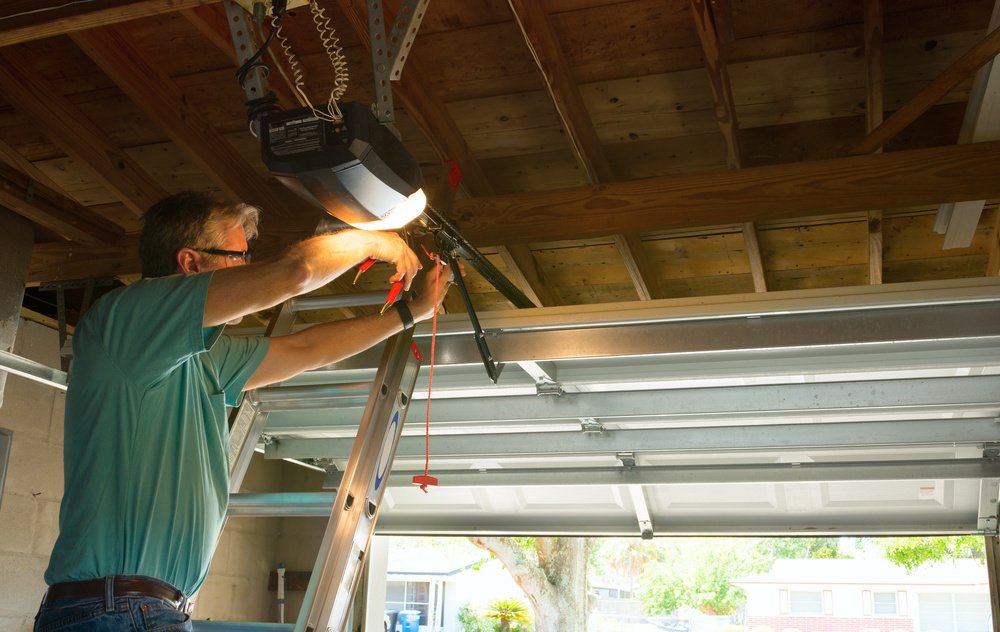 You must also check your garage door if your area experiences extreme weather, including flooding or if the equipment or car runs into the door.
Maintaining your garage door and hiring a reliable door repairman for professional upkeep will save you money and stress down the line. A well-maintained garage door can also keep your family and vehicles safe. To make your garage door in good condition, here are some of the tips to maintain it:
1. Inspect Your Garage Door Regularly
The most crucial preventive step to consider is to keep an eye on your garage door. Take time to regularly inspect your door, listen out for odd noises, such as grinding and scraping, and look out for jerky movements.
Your garage door must work seamlessly, silently, and smoothly. If you notice something strange, it might be a cause for concern, and it's an excellent idea to get in touch with professionals that offer services similar to garage door repairs Perth WA to inspect the issue.
---
Read Also:
---
2. Check Your Garage Door's Balance
It's an excellent practice to check the garage door's balance twice a year. It's simple and works by simply turning off the automatic opener and manually opening the door halfway up. When the door stays up, there's no need to worry about it.
However, once it doesn't stay in place, it's more likely that your door needs repairs, and it's worth contacting professionals.
3. Lubricate Garage Door Openings, Joints, And Springs
Like keeping a bike chain lubricated to ensure it remains in excellent working order, keeping your garage door parts lubricated is also crucial. Keeping the openings, joints, and springs well-lubricated ensures that the parts continue to move together properly without getting stuck.
Once it gets stuck, it may cause strain on your garage door's components, resulting in long-term damage. Therefore, invest in spray lubricants to lubricate the springs and grease for the openings and joints, and make sure to lubricate the parts regularly.
4. Opt for Scheduled Professional Garage Door Maintenance
Professionals can help maintain any type of garage door and its components throughout the season. So, if you want to make your garage doors last for a long time, schedule regular professional garage door maintenance.
For example, if you notice some signs of wear and tear, never hesitate to work with experts instead of doing the job yourself.
With professional garage door maintenance, you can be sure you'll get the desired results without any worries. Even if it's an extra expense to hire professional services, it can do wonders for your garage door.
Garage Door Repair Tips
Garage door repairs can be as simple as changing remote batteries. However, there are instances that there can be a mechanical or electrical issue that may require professional assistance. To ensure successful garage door repair, here are some of the tips you can consider:
Know When To Call A Garage Door Repair Professional
While you can do some garage door maintenance problems yourself, it's essential to know when to call a professional. If you're dealing with problems you can't resolve or are dangerous to do yourself, it's time to get help from professionals.
One of the instances of when to call a pro is once you deal with broken or worn garage door springs. You can inspect your garage door springs for fraying or rust.
However, if you suspect an issue, you might want to contact a pro to see what should be repaired. If they suddenly break or release, they may cause bodily damage. So, don't try to fix it yourself. Let a professional do the work for you.
When hiring a professional for garage door repairs, there are many things you should consider. One of these is to check critical information, including the official website, physical address, and online reputation.
Read reviews or testimonials from the previous clients of your preferred specialists. Consider the pros and cons of making a well-informed decision.
Aside from the reputation of garage door professionals, you should also compare the pricing. Never settle with the professionals who provide too-good-to-be-true offers because they will only waste your time and money. If possible, focus on the service's quality before you hire any professional.
Replace Worn Garage Door Seals
It can be a do-it-yourself (DIY) task if your garage door bottom seals need to be replaced. It's simple and will take you only about several minutes or an hour, depending on your skills and experience.
The only thing you should do is remove the seals and reattach them. Ensure the seals are in good condition to protect them from the elements and water and retain heat.
Refer To The Owner's Manual
When repairing your garage door, always refer to the user's manual. Every type and model of garage door opener is unique and has safety instructions. The manual will give you the necessary information about the components of your garage door.
This makes diagnosing the problem and determining whether you're facing a mechanical or electrical issue much easier.
A mechanical issue is usually resolved by repairing damaged parts. If electrical parts are damaged, you might not be able to get a replacement using your warranty.
When you're done replacing damaged parts, run a test. If it works, you've fixed the issue. But if your garage door is still not working, call a professional to examine your garage door.
Highly experienced professionals can quickly resolve your garage door issues and provide effective solutions. They can also help you know if a new garage door replacement is needed.
Following the above tips can help repair your garage door immediately. However, when dealing with complex problems, call experts for immediate results.
Conclusion
Your garage door serves as your home's second entrance, particularly if you park your vehicles in your garage, making it a portion of your property's exterior. This system must last a few years, but you must expect and take care of it correctly to extend its lifespan.
Although you can consider a DIY approach for garage door maintenance and repairs, you must consult a professional once you notice extensive wear and tear on any of the parts.