Architects often aim to blend form and function seamlessly, creating aesthetically pleasing and highly functional homes. However, certain architectural elements, like access points, can disrupt the visual harmony of a home.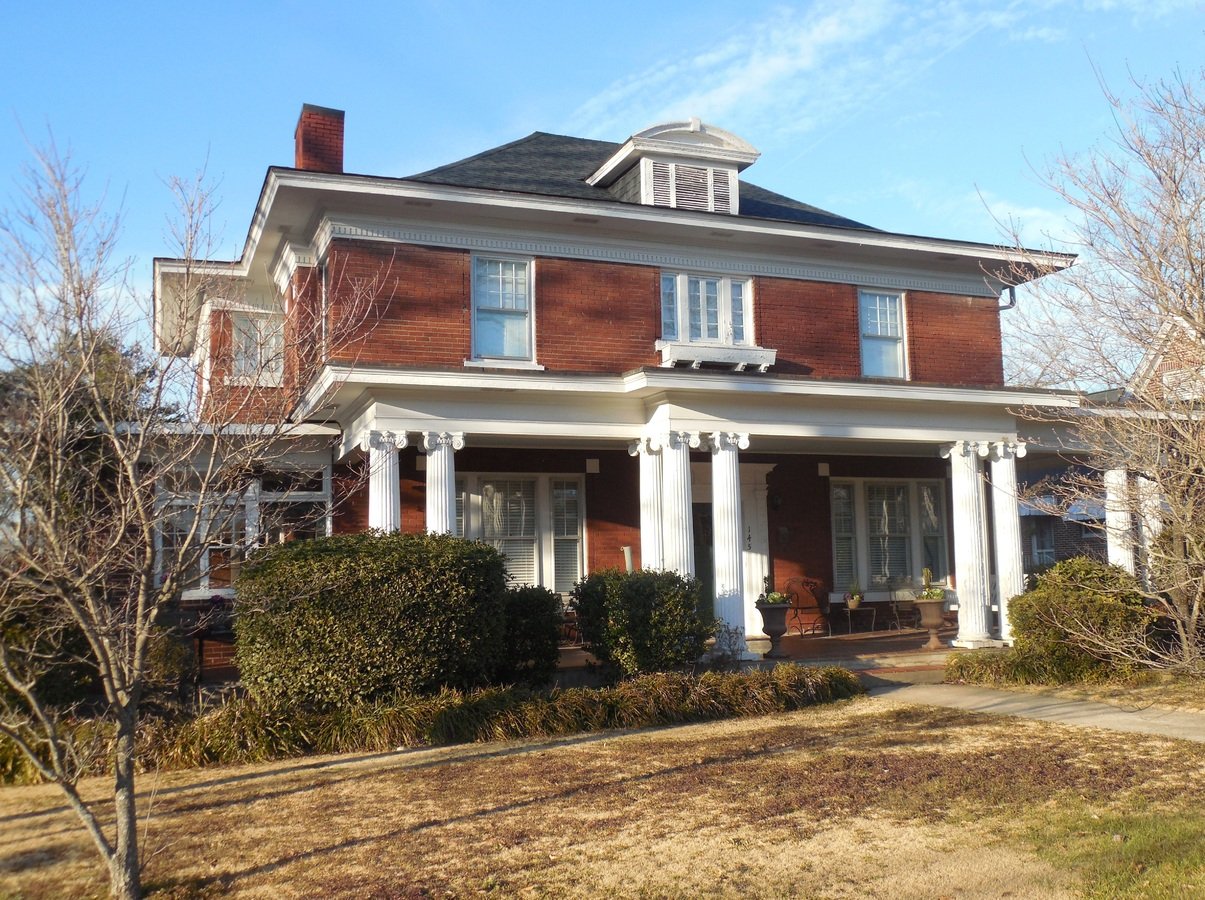 Bulky access panels and unattractive entry points can hinder the design's overall appeal, creating a glaring discord in the pursuit of an elegant living space.
Here's how exterior flush access panels are transforming modern architecture.
Exploring the Evolution of Exterior Access Panels
Exterior access panels have gone through a captivating transformation, evolving from their historical origins as basic utilities to becoming vital design-enhancing components in modern homes. Here's how they have influenced architectural concepts and improved the contemporary living experience.
Historical Perspective on Access Panels
Access panels have been a part of architectural history for centuries. In ancient and medieval structures, these panels frequently hid concealed chambers, utility access points, or storage spaces.
Their practical use was clear back then, but aesthetics was not a primary concern. Nonetheless, these modest origins set the stage for an essential element in architectural development.
How Exterior Access Panels Have Evolved in Modern Architecture
Fast-forward to modern architecture, and we see a notable shift in the approach to exterior access panels. Contemporary architects adhere to clean lines, discreet design, and minimalist aesthetics. They envision spaces where each element contributes to the overall harmony, ensuring that function never compromises form.
In this contemporary setting, exterior access panels have evolved to meet these changing requirements.
The Shift From Utilitarian Features To Design-Enhancing Elements
What truly sets exterior access panels apart in modern architecture is their ability to combine utility and elegance. These panels are no longer mere functional necessities; they are now integral to the design canvas. Architects and designers skillfully integrate access panels to preserve the aesthetics of their creations while providing access to concealed systems.
This transformation represents a fundamental shift in the perception of exterior access panels, from overlooked necessities to architectural assets that enhance a space's visual appeal and functionality.
Elevating Aesthetic Cohesion Through Innovative Design
Design continuity is the glue that holds together the various elements of a building. It ensures that the flow, color schemes, materials, and overall aesthetics are coherent and harmonious throughout the space. When disrupted, it can leave a design feeling disjointed and unrefined. Design continuity is essential for creating visually appealing, comfortable, and functional spaces.
With their sleek and minimalist design, exterior flush access panels align perfectly with the prevailing architectural emphasis on unobtrusiveness and clean lines. They seamlessly blend into the structure, creating a surface uninterrupted by visible access points.
---
---
This design philosophy allows architects to maintain the integrity of their vision, ensuring that even utilitarian features do not compromise the aesthetics of the overall design. Exterior flush access panels embody design elements that provide function and beauty, making them ideal for elevating design continuity in modern architecture.
Unlocking the Multifaceted Utilizations of Access Panels
Exterior flush access panels go beyond their functional role; they act as essential tools for architects and designers to craft spaces that harmoniously combine form and function. They are versatile components that find application in various aspects of architecture.
For example, the XPA exterior flush access panel comes in multiple sizes and styles, allowing architects and designers to choose the most suitable option for their needs. These panels offer many functions, from concealing utility access points to providing discrete storage solutions.
Exterior flush access panels excel in residential architecture by serving multiple roles. They can create concealed storage spaces, ensuring that everyday clutter remains hidden, leaving rooms looking clean and organized.
Furthermore, these panels can hide unsightly utility connections, offering a visual escape from the intricate network of wires and pipes. Additionally, they provide convenient access to plumbing or electrical systems for maintenance and repairs. These versatile panels become architectural assets, allowing architects to craft clutter-free, visually pleasing living spaces.
Enhancing Home Value and Marketability
Exterior flush access panels can enhance a home's value and marketability. When thoughtfully incorporated into a home's design and maintenance, these panels can make a property more attractive to satisfy your real estate and house-flipping clients.
1. Well-Designed Integration
Exterior flush access panels are versatile and blend seamlessly with a home's design. Whether concealing utility access points, storage areas, or other functional features, these panels look almost invisible. This harmonious design approach creates a clean, unobtrusive appearance, enhancing the property's visual appeal.
2. First Impressions Matter
The exterior of a home is the first thing that potential buyers encounter. A property featuring a well-concealed and attractive exterior flush access panel arrangement can create a positive initial impression. It conveys the message that the home has been meticulously maintained and thoughtfully designed, which can pique buyers' interest in an aesthetically pleasing property.
3. Broad Market Appeal
Homes boasting a polished and cohesive exterior design have a wider market appeal. They attract diverse buyers, including those seeking a modern, well-maintained, and visually pleasing living space. Consequently, well-designed exterior flush access panels can enhance the marketability of a home—potentially leading to quicker sales and, in some cases, a higher selling price.
4. Compliance with Building Codes
It is paramount for assuring prospective buyers of a property's safety and adherence to established standards. Exterior flush access panels play a pivotal role in achieving this compliance. Here's how:
Safety and Assurance: When exterior flush access panels follow local building regulations, they testify to the property's safety and the adherence of all construction and renovation work to code.
Smoother Transactions: Buyers and their agents experience fewer concerns about potential issues arising during inspections or after the sale. This, in turn, can lead to quicker transactions and possibly result in a more favorable selling price.
Legal and Financial Protection: Exterior flush access panels facilitate adherence to building codes and safeguard buyers and sellers from potential legal and financial entanglements.
To Wrap Up
In today's architectural landscape, it's crucial to recognize that every detail holds significance. Exterior flush access panels are no exception; they serve as architectural assets that enhance functionality and aesthetics. By embracing these panels, architects can craft spaces with striking beauty and function seamlessly.