Did you know that last year hosted an unprecedented amount of home renovations? Homeowners are realizing the value of a freshly updated space.
Are you curious about what home renovations can offer your family? Read our article to learn all about the top home renovation ideas that can add style and value to every home!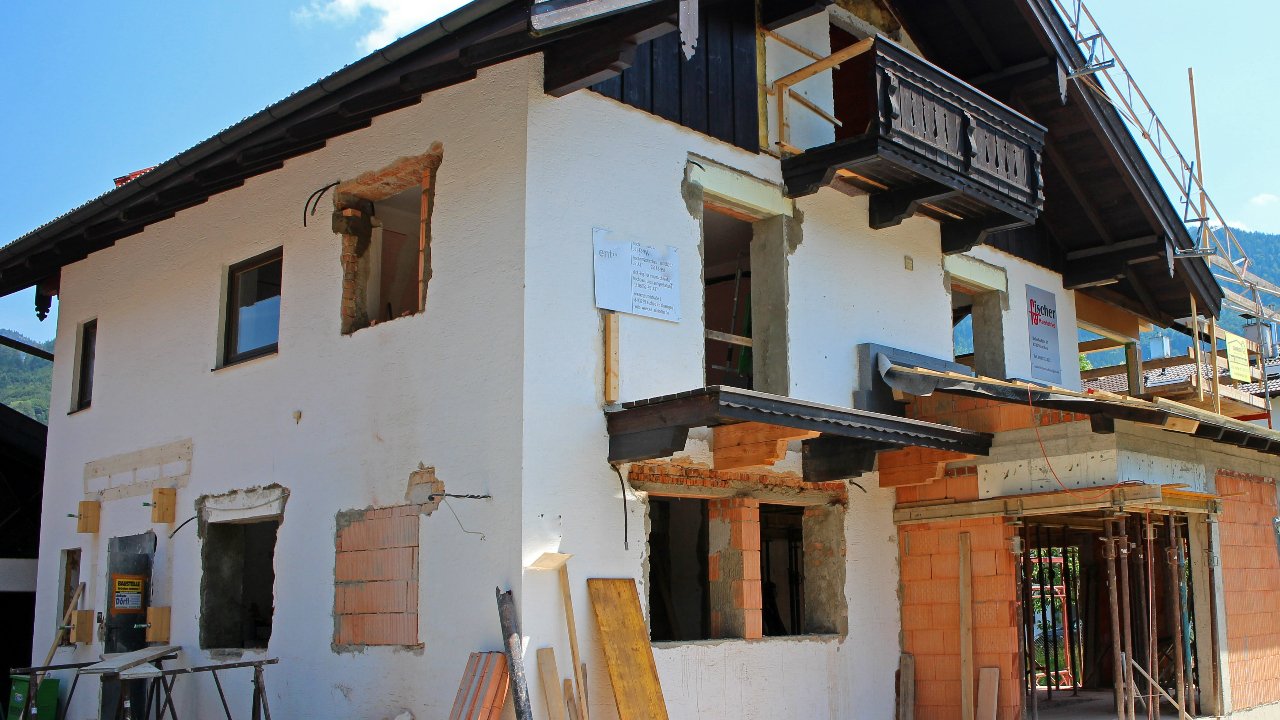 Trending Home Makeover Ideas for 2022
The latest home makeover ideas are taking inspiration from remote work culture. However, offices are not the only thing being renovated this year.
As the world continues to change, homes are rapidly being upgraded to keep up with demands. This is because working from home also means eating and entertaining from home as well.
The latest 2022 design trend predictions are focusing on entertainment and pleasure. Living areas, outdoor spaces, and kitchens are wonderful spaces to begin renovating this year!
Autumn renovations can be finished just in time for springtime events when the gorgeous weather returns after winter. Take your time on these renovations so that you can relax the season away!
Beginner-Friendly Home Renovation Tips
Are you contemplating taking on your first home renovation project? Congratulations! Renovating your home is a great way to add style and value to your property.
Home renovations have the reputation of becoming overwhelming and expensive. However, do not let these stereotypes stop you from pursuing your own projects.
There are hundreds of beginner-friendly projects that you can take on. For example, large-scale renovations can be completed in small steps.
Complete renovations one small project at a time can be easy on your home and your budget. After all, the most important factor of any home renovation is to have fun during the process!
---
Read Also:
---
Prioritize Curb Appeal for Maximum Value
Many people spend the majority of their time inside their homes as opposed to outside. For homeowners who are hoping to maximize their home's value, however, curb appeal should become a top priority.
Every home appreciates in value over time. A home with a beautiful exterior, however, can sell even higher than expected.
This is because the outside of your home is the first thing that potential home buyers notice about your property.
If your home is older or in need of repairs, this is the first place you should begin focusing your renovation efforts.
The Best Home Renovation Ideas to Try
Some of the best home renovation projects are also some of the simplest. For example, the front door of your home is an easy renovation project that can quickly increase the value of your home.
Doors and windows let natural light into your home. Because of this, doors and windows quickly become focal points of any space.
Replacing your doors and windows not only adds curb appeal to your home but also transforms your indoor space as well.
Replacing entryways and windows does not have to be a stressful process. For example, you can invest in replacement windows for your renovation project.
Downsize With the Minimalism Movement
Are you running out of space in your home? This is a common problem shared by homeowners across the globe.
Fancy furniture is quickly giving way to the minimalism movement. Minimalism refers to fewer quantities of things in your space. The focus then becomes on the quality of items that fill your home.
A wonderful renovation idea is to build your own signature furniture pieces. If building sounds too overwhelming, then renovating your space to feel more open can help you downsize as well.
A large open space does not have to be filled with furniture and accessories to be beautiful. In fact, the minimalism trend is one of the most popular home renovation options in 2021.
Minimalism means spending more time creating spaces you love and spending less money on what is inside of those spaces. Enjoy hunting for quality items that make you smile!
Add Style to Your Home's Small Spaces First
Home renovation projects can quickly become scary when you bite off more than you can chew. Beginning with a small space is a wonderful first step in the home renovation process.
A great example is a half bathroom that needs updating. This space is relatively inexpensive to begin renovating. It can also be completed quickly as well.
Is your half bathroom located near the entryway of your home? Perfect! An updated bathroom can increase the value of your home.
Prospective home buyers will appreciate the immediate sense of luxury when they first walk through your doors!
DIY Your Next Home Renovation Project!
Are you someone who loves hands-on projects? DIY projects are great options for you! DIY renovations are fantastic ways to add style and value to your home.
DIY renovations can be fun and rewarding processes. There are plenty of online resources that can help you begin your next DIY home renovation process.
Doing a home renovation, yourself gives you full creative control. This means you can control every little detail of your home renovation.
If personalization is important to you, consider investing time in a DIY home renovation. This is also a great option for people who aren't finding what they are looking for on the market.
Doing your own home renovation can always be supplemented with professional guidance if you run into problems along the way so don't be afraid to try something new!
Make Your Home Eco-Friendly This Year
Sustainability efforts have taken the world by storm in recent years. Interested in renovating your home this Fall? Consider adding energy-efficient updates!
There are tons of eco-friendly features that are waiting to be added to your home. Here are a few sustainable home renovations to try:
Installing solar panels
Rainwater catchment
Composting toilets
Energy-efficient appliances
Energy-efficient windows
Off-grid solutions
All of these renovations can help your home leave less of a carbon footprint and minimize the waste of your household. Your family and the Earth will thank you for your contributions!
Add a Few Splashes of Color to Your Life!
Are you searching for a home renovation project that can be completed in a couple of days? Consider adding a few splashes of color to your home!
A new coat of paint can transform any space. If you are looking to enhance your curb appeal, look no further than a new paint job.
A fresh coat of exterior paint can instantly increase the value of your home. However, interior paint can brighten up your space as well.
Every space in your home can be transformed by a bright coat of paint. Kitchens naturally experience damage from time to time. This makes the kitchen a great space to begin your color journey.
Bedrooms are fun spaces to paint as well because they reflect the personality of the people who live in them. This is a great opportunity to experiment with quirky colors!
Consider Investing in Off-Grid Renovations
Off-grid renovations are wonderful for people who like to save money on their bills every month. If your home is located in a natural setting, this is a wonderful renovation to consider!
Sustainable renovations are also great options for people who live in urban areas. Everyone can benefit from being able to access power outside of local power supplies.
These renovations may involve an initial start-up cost; however, you will ultimately be saving money as time goes on. Enjoy raking in sustainable savings every month with off-grid renovations!
The Best Advice About Home Renovation
Home renovations come in all shapes and sizes. The best advice for someone who is interested in embarking on a home renovation project is to tackle a small-scale project in the beginning.
Another expert time is to hire experts whenever you feel like you need professional assistance. The last thing you want is to ruin your home with a faulty renovation.
Labor costs can be expensive! Encourage your friends and family to get involved with your home renovation projects.
Not only will you be able to get your hands on free labor, but you will also inspire your loved ones to tackle home renovation projects for themselves!
Ready to Try These Home Renovation Ideas?
Now you know all about the latest home renovation ideas that are currently trending! Which ideas will you try first?
Home renovations are a fantastic way to add style and value to your home. The best part about the home renovation process is that you can customize the space to suit your needs.
Still in need of inspiration? Check out our other blog posts to become updated on the latest lifestyle trends and tips!