Are you the type of person that likes to entertain people in your home? If you are, you probably already know that there are many ways that your home's design can make hosting parties easier.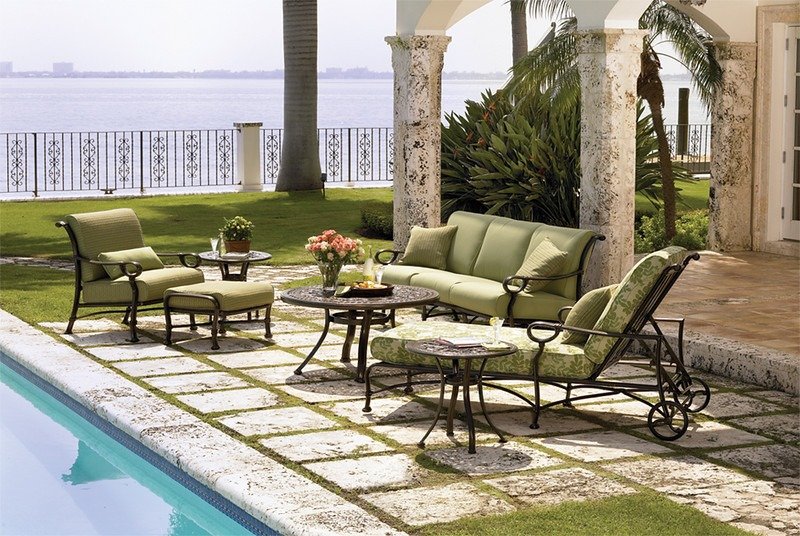 If you're currently designing a new home or want to see what you can do to make your home better for entertaining, check out these seven features that will make your home great for hosting parties.
1. The Entryway
Your guests' first impression of your home and party is made in your entryway. Ensure the entry is well-lit, smells good, and appeals to the eye.
The welcoming area is excellent for putting a coat rack and storage area for purses and handbags. Depending on the party type, you might even put a guest sign-in book here.
To host a great party, you must have a place to welcome your guests properly. When you greet them, give them essential information to set them at ease.
Tell them where they can get a beverage, where the restrooms are located, and when dinner will be served. Giving them information will make them feel at home, and when your guests are comfortable, your party is more fun.
Most of your guests will arrive during a specific time window, so you won't have to be there all night, but it's critical to make them feel comfortable by giving them some introductions to break the ice and directing them to the bar.
---
Read Also:
---
2. The Outdoor Living Room
Outdoor living spaces are a must-have for a home designed for entertaining. Many of your guests will prefer to be outdoors during the spring and summer.
Outdoor living rooms built by professional deck builders in Berwyn, PA, can create a space that solves all of your entertaining issues, such as adequate seating, a built-in bar, a built-in sound system, and more.
You will get much better results when you hire a professional deck builder to help you design your outdoor living room. They have the tools and expertise to maximize your space and stay within your budget.
Adding fire pits and water features adjacent to your outdoor living room will create an inviting atmosphere that makes your guests feel at home. A professional outdoor living space designer will be able to integrate your indoor and outdoor spaces.
3. The Bathroom
Ideally, your powder room is away from the main entertainment area, but it's nice if it's on the main floor so your guests aren't wandering around parts of your house that you'd rather keep private.
The best bathroom to use when you are entertaining guests is a half bath. It should have plenty of storage space to hold tissue, toilet paper, and hand towels.
If you entertain frequently, consider purchasing a paper hand towel dispenser for your home bathroom.
4. The Home Bar
Most people feel more comfortable holding a drink at a party, even if it's not an alcoholic beverage. However, a bar is essential if you're designing a home for entertaining.
Inside, a home bar makes sense when it is adjacent to the living room or kitchen.
Home bars can be part of your outdoor living room, or you can have one in your outdoor kitchen. If you already have an extensive indoor bar, you can create a small outdoor beverage station or two in your backyard.
5. The Fireplace
People love to stand around a fire, especially on chilly evenings. A fireplace will help create an atmosphere that will impress your guests.
Fireplaces work equally well both indoors and outside. So, it makes sense to include a fireplace if you are adding an outdoor living room. You can also add a freestanding fireplace to your patio. Hosting a backyard dinner party will surely be a focal point.
6. The Seating
At parties, people like to have options when it comes to seating. Therefore, you should have adequate indoor seating, seating at your bar, and plenty of outdoor seating areas.
An outdoor bench that seats two people will make a cozy get-away spot for a couple that needs a moment away from the festivities, but you'll also want adequate living room seating for large groups.
Also, consider what your guests will be doing at your party. Are you hosting a game night? If so, you need chairs and tables that accommodate that purpose.
7. The Dining Room
Formal parties, like holiday gatherings, include dinner. However, it can be challenging to ensure everyone has a place at the table if you have a large group of family and friends.
Since you don't want your guests eating from plates on their laps, you'll need a dining room equipped to handle the number of guests you invite.
There are ways to squeeze more people around your dining room table, but if you want to entertain in style, get a large dining room table that seats up to 16 people.
It's a little easier to find room for large dinner parties if you're entertaining outdoors. You can usually find enough space for extra tables and chairs in any backyard.