Do you know that a burglary occurs in the U.S every 13 seconds? Up to 2.5 million homes are intruded upon every year.
With this number, you must understand that your home is at a high risk of burglary, and you must protect yourself.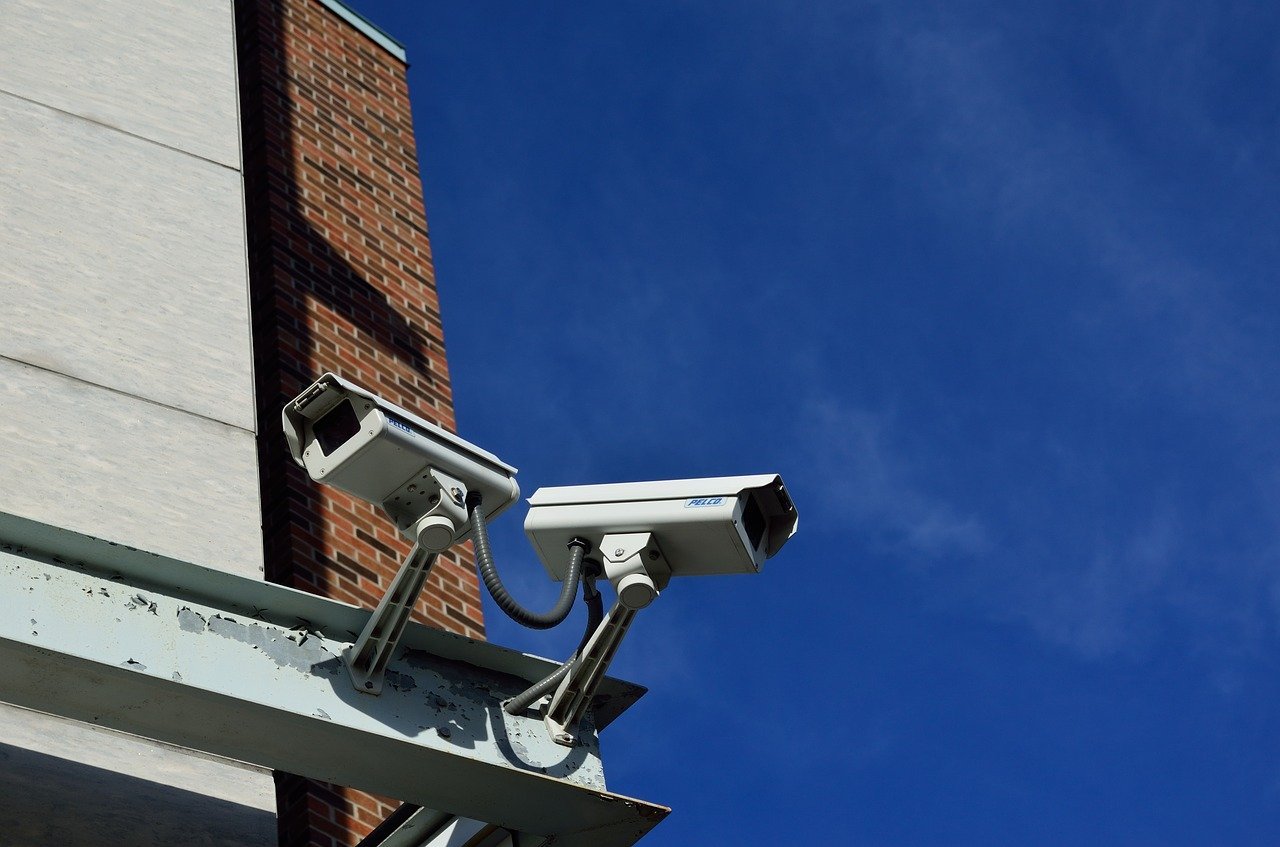 Thanks to technology, home security monitoring has taken a new twist, and it's now easier to keep your home safe.
There are thousands of home security systems. And they include smart devices that give you the freedom to monitor your home from your smart device.
You no longer need to hire a professional to install your security system since you can do everything yourself. This article provides you with a DIY guide to home security systems.
Considering the Best Home Security Monitoring Features
Home security systems come with many features that you need to consider based on your needs. When it comes to features, a security system is not just for keeping the burglars away.
You can get a nanny cam for leaky pipes monitors as well.
Whether you need to keep the burglars away or monitor the activities of your nanny or kids while you're away, the systems will get you covered. Here is a list of home security features you can look for:
Nanny camera for babysitter monitoring
Panic pendant for saving lives of the disabled or aging adults
Doorbell for catching package thieves and welcoming guests
Spotlight camera used to detect intruders and scare curious animals
Motion sensors to alert on intruders and keep kids and animals out of danger
Glass break sensor for loud noises from broken glass
Wireless monitoring that connects to devices in your home
There is a host of features to look for in your security system based on your needs. Choose according to what you need to protect your home from.
---
Read Also:
---
The Effectiveness of Your Home Security Monitoring
If your home has no home security system in place, it will be 300% exposed to break-in. The first step to protecting your home from any burglary is installing a home security system.
Just having the security system in place is enough to keep away burglars. Many of them first check if you have an alarm system before attempting to intrude.
According to research, many convicted burglars agree that they intentionally avoided homes with security systems. Others said they fled in case an alarm went off while they were attempting to break in.
So, if you're wondering if home security systems are worth it, then you have your answers. Security systems are your best shield from theft, invasions, and vandalism.
A study by Rutgers University found a steady decrease in crime due to the increased number of homes with alarm systems.
Home Security System Considerations
When you decide to install a home security system, you must also understand what you want to get out of it. Here are some home security considerations you need to put in mind.
Outdoor or Indoor Monitoring
Many people don't know whether to install their security systems indoor to capture the crime as it happens or outdoor to scare away thieves. Well, both options are viable, and it all narrows down to your needs.
You need outdoor coverage such as cameras and Vivint Doorbell Camera to scare away burglars. But you also need evidence from indoor cameras to provide the evidence you need in case the burglars went past the outdoor system.
Individual vs. Family Monitoring
Modern home security systems allow you to customize according to your needs. You can get one for the entire family or just for individual monitoring.
Look for a plan that will enable multiple users if you want the entire family to have access.
Residential vs. Business Systems
Whether you choose a home system or a business one, you need to get a security system that covers all your bases. The best options for this are contact sensors on windows and doors.
Get your security systems based on the layout of your home or business premises.
Professional vs. Self-Monitoring
You have the freedom to choose a system that allows professional monitoring or not. You can also decide to get both self and professional monitoring according to your needs and what you can afford.
Check the Home Security Equipment
The home security system comes with a host of equipment that you should look for. The ones you get will depend on your needs, pocket size, and risk factors. Here are various components of your home security system.
Security Cameras
A security camera, either indoor or outdoor, will let you see what's going on in your home. It allows you to verify whether the alarm that went off was a burglary or just the dog setting off the sensor.
With a camera, you can also have evidence of theft in the form of video footage.
Security Sensors
The sensors come in different types. They include motion sensors that can differentiate a motion from an animal and that of humans.
There's also a contact sensor mostly placed on doors and windows to detect if someone is trying to open them.
You can also get a glass break sensor perfect for places that motion sensors don't reach. Still on sensors, don't forget to harness solar driveway alarm benefits, which protect the entry points of your home from intruders.
Environmental Sensors
There are also environmental sensors to protect your home from disasters. They warn you if there are fires, floods, or dangerous levels of carbon monoxide.
Consider getting one with Wi-Fi connectivity, so it notifies you every time there's a problem at home.
Smart Locks
Door locks have taken a new turn in technology, and you can now use a voice assistant like Google Assistant or Alexa to gain access to your home or office.
This home automation makes your life more convenient. You can bid goodbye to the inconveniences of getting locked out of your home because you lost the key or left it somewhere.
Home Security Is Getting Better Than Ever
There's a lot of revolution and technology in home security monitoring systems put in place to make your life easier and safer.
Choosing a perfect security system is no longer a daunting task if you know your needs, features, and the equipment available in the market. What makes it even better is that you can carry out a DIY installation and save it.
To read more informative articles, keep visiting our blog.